The war in Gaza has instigated a crisis, causing concerns among Jews worldwide. Anti-Semitism has resurfaced globally, fueled by Israel's response to Hamas terrorist attacks on Israeli civilians. This surge in hatred isn't solely a reaction to the Middle East conflict but mirrors destructive forces affecting American and Western European societies. 
The indiscriminate Hamas attacks, claiming 1,400 lives, mostly civilians, have left Jews feeling endangered globally. Houses of Jews are being vandalized and painted red. Whereas, Rabbis are subjected to threats. 
In Canada, antisemitism is on the rise, echoing the global trend. Prime Minister Justin Trudeau expressed concern on Oct. 17 about the alarming increase in antisemitic incidents, pointing to incidents in a Jewish high school in Toronto and escalating online inflammatory language. 
Reports indicate that antisemitic activities in Canada have reached a 50-year high. Despite being home to over 390,000 Jews, Canada faces serious issues, with hate speech, vandalism, and violence becoming more prevalent.
Anti-Semitism is Back: Canada's Headache Worsens
A media report by B'nai Canada reported 2,799 antisemitic incidents in 2021, a 7.2% rise from 2020 and the sixth consecutive year of increases. Shockingly, violent antisemitic incidents surged by over 700% in 2021, rising from nine in 2020 to 75. 
While 2022 data is unavailable, expectations for 2023 remain grim, reflecting a concerning escalation in antisemitism within the country. Why? Because since the onset of Israel-Gaza anti-semitic activities have almost doubled in Toronto. 
Trudeau responded to the rising antisemitism in Canada by announcing the appointment of Ms. Lyons as Canada's Special Envoy on Preserving Holocaust Remembrance and Combatting Antisemitism, just over a week after the October 7 attacks.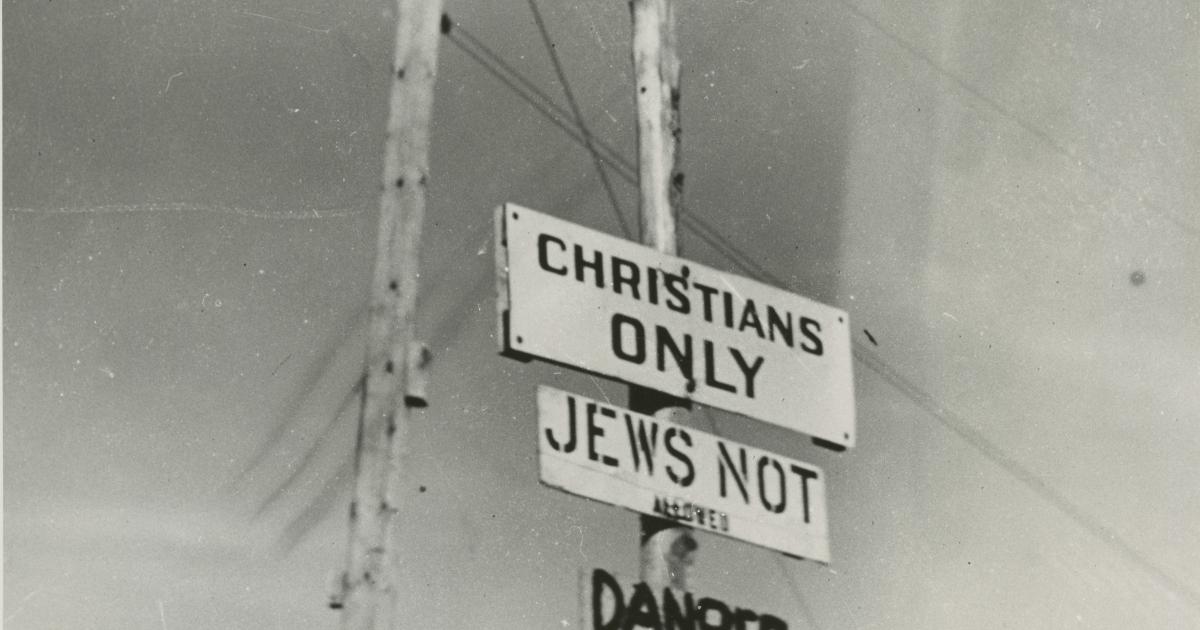 Despite widespread approval of her appointment, there's been growing concern among Jews due to the lack of significant actions taken so far. It has been almost a month since her appointment, and there hasn't been any notable progress. 
While Ms. Lyons has been engaging with Canada's Jewish community behind the scenes regarding the surge in anti-Jewish hatred, her public silence has raised questions. 
Ms. Lyons is yet to take or recommend any decisive action. Critics which include many Jews have argued that Lyons is not working up to the mark. Mark Goldberg, one such jew has argued that urgent situations require immediate and visible responses, likening the situation to a burning house where action is needed without waiting for a consensus. 
The need for decisive action remains a pressing concern within Canada's Jewish community. But, what Ottawa is doing is simply ridiculous and pathetic. 
Not just the Special Envoy, Trudeau's handling of the situation is under heavy scrutiny. Questions are arising about his concern for Canadian Jews. 
Read More: Señor Justin Castro has decided to "regulate" Canada's social media
Trudeau Ditches Jews and Canadians: What is Happening 
Why well let us explain to you. While many nations have evacuated their residents from the conflict-stricken region, Canada has not taken any significant action. 
Hundreds of Canadians remain trapped in Gaza while citizens from other countries have been able to leave for Egypt. Strikingly, no Canadian appears on the list of approved individuals to leave, a list that includes 400 US citizens. Only one Canadian reportedly managed to exit when the crossing briefly opened.
While approximately 450 people in Canada wish to leave Gaza, Trudeau is dominantly prioritizing immigrants. Trudeau has not uttered a word on this. Adding to the frustration, Ottawa's communication policy, responding to emails only on weekdays, leaves stranded Canadians unable to seek help during weekends. 
This lack of swift action raises concerns about the Canadian government's response to the crisis, leaving many Canadians in a precarious situation in Gaza. Trudeau's actions are raising concerns as he focuses on evacuating Palestinians from Gaza while leaving stranded Canadians in Israel and Gaza unaided. 
Despite pleas for help from Jews and Canadians, Trudeau's attention seems directed solely at Canadian Muslims, who are currently under no threat. His shifting stance on the crisis has sparked criticism. 
Trudeau's priorities have come into question as he appears more concerned about Muslim Canadians than the mounting pressure faced by Jews and Canadians in the crisis. 
He met with Amira Elghawaby to discuss Muslim protection, although there is currently no heightened threat to Muslims. 
While meeting, Trudeau solely emphasized combating Islamophobia and hatred. Not a single word for Jews and Canadians. 
Read More: Trudeau bares his fangs against Jews openly in Ukraine
Appease the Muslims: Why Jews Left in the Dark 
This shift in attention left many wondering about Trudeau's approach and what exactly is he up to. Considering no Muslims in Canada are currently under threat, why is Trudeau picking up the wrong end of the stick here? Well, this is simply politics of appeasement. 
Many view Trudeau's actions as a political move aimed at garnering votes, even though Canadian Muslims are increasingly disenchanted with the Liberal Party. Trudeau's woke policies and sole focus on gender-inclusive education have caused frustration among Muslim voters, leading many to shift their support to other options like the Conservatives and New Democrats. 
This move away from the Liberal Party suggests a growing discontent within the Muslim community, highlighting the challenges faced by Trudeau in retaining their support. He knows precisely that if his government falls and elections are held today, the liberal party will shrink to a minimum. 
And so, in his quest for appeasement, Trudeau's selective priorities are glaringly evident. While he tirelessly champions Muslim causes, the plight of Jews and stranded Canadians seems conveniently overlooked. 
Read More: Canada backstabs Israel
This myopic approach is not just sickening; it's a political miscalculation. Trudeau's desperate attempts to win favor with the Muslim community are transparent, but the public isn't easily fooled. 
His loss of focus and widespread public support signals an impending downfall. As 2025 approaches, Trudeau's reign appears destined for an abrupt end, a consequence of his misguided priorities and the disillusionment of the very electorate he seeks to impress.
Watch More: