The President of the Philippines has followed the most un-realistic foreign policy right from the get-go. He had put too much faith in the Chinese Communist Party and instead of balancing China with its long-standing ally the USA, he took the Philippines entirely into the lap of China. On the other hand, Joko Widodo, the leader of Indonesia, another major ASEAN country, has played it smart and by managing its interests with China and the USA, he has been able to reap the most out of the competition among the two powers.
Recently, around two hundred PRC "fishing boats", many of considerable size, have entered waters decreed by an UN-designated agency as Manila's, and despite love calls from Duterte to his counterpart in Beijing, refused to leave these waters. Now with all the policy decisions vis a vis China failing, Duterte and the Philippines need a course correction.
Duterte waited for the bonanza from China that he expected to come as a result of his decision to give marching orders to US forces stationed in the Philippines. He's still on the lookout and all he has received is the PRC encroaching on the former US ally's territorial waters. While the Philippines has only recently started protesting against Chinese bullying, and for the longest time ignored the Chinese escalations to appease Xi Jinping, Indonesia followed an entirely different approach. Indonesia, under Joko Widodo, has followed a mature foreign policy and as the saying goes, powerful respect powerful. And Duterte must take notes from Indonesia's leader Widodo's China policy if he wants to save the Philippines.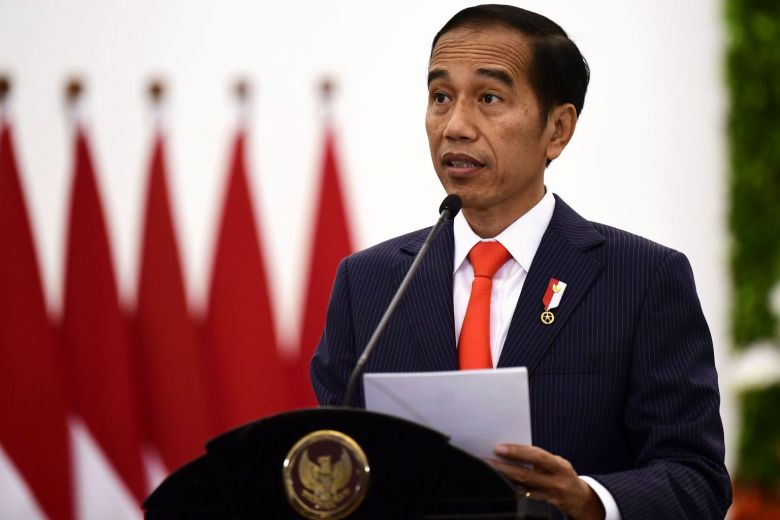 By now Rodrigo Duterte, the President of the Philippines must have realised his folly of blindly trusting the very country that is encroaching over the territories of his country and in case he is looking for course correction, he should look no further than Indonesia. Although Joko Widodo relied on a dynamic balancing strategy among major powers to give him space to manoeuvre, Duterte attempted to end the Philippines' century-long alliance with the United States as part of his pivot to China.
Joko Widodo has visited both Washington and Beijing, as well as managed to cultivate robust security cooperation with each superpower, strengthening Indonesia's strategic leverage accordingly. When China stepped up its intrusion into Indonesian waters off the Natuna Islands in late 2019, the Indonesian president not only deployed fighter jets and the navy but personally visited the area to remind China that there would "no compromise" over maritime and territorial issues.
Read More: China opens a new front in the South China Sea, this time with Indonesia. And Jakarta is hitting back hard
Indonesia has acted like any mature and confident nation should. He played diplomacy with the CCP when it was required and opposed CCP's expansionist designs when China overextended its hand. The recent activities further prove that Indonesia stands emboldened and will not be intimidated by China.
In terms of foreign investment, Indonesia has successfully courted rival countries such as Japan as well as China. This deliberate diversification policy explains in part why Jakarta was able to negotiate incredibly favourable terms for the Jakarta-Bandung high-speed railway scheme, arguably the strongest under China's Belt and Road Initiative.
As China failed to follow through on multibillion-dollar commitments, Widodo did not hesitate to use Japan to pique Beijing's interest. By 2019, Japan and China had surpassed the United States as Indonesia's top foreign investors, with scores of high-profile development ventures in the works, as Jokowi (Joko Widodo) successfully pitted the two global titans against one another and at times shown China its stature as a paper dragon.
Read more: How Indonesia decided to stop fearing China and give it back to the paper dragon
A little while ago, Indonesia's civilian maritime force, Bakamla, has accused the Chinese naval ships of entering its 200-mile exclusive economic zone (EEZ) around the Natuna Islands and has clashed several times with Chinese coastguard vessels escorting Chinese fishing boats in the area.
Now the Philippines need to make some harsh decisions and swallow the bitter pill regarding the fact that they have failed big time. Learning a thing or two from their Indonesian colleagues, and use the balancing tactics and approach the Chinese Communist Party from a position of strength.