US President Joe Biden is turning out to be exactly what we imagined- a warmonger who will make the world less secure and less peaceful, apart from throwing the US military into a wide array of conflicts. In fact, Biden might be biting off more than he can chew. The US President is creating a two-front war situation, whereas the American military is no longer prepared to handle such a situation.
Biden's insistence on isolating Russia has made Moscow extremely angry. It has also inflamed passions on the Russia-Ukraine border. Also, Biden has let China off the hooks and now the paper Dragon is escalating tensions against Taiwan and also flexing its muscles in the South China Sea. To make matters worse, Russia is feeling compelled to cooperate with China unwillingly, only in order to meet the security threats posed by the Biden administration.
The latest turn of events, however, failed to surprise us. From the very beginning, it was known that Biden despises Russia and has a soft corner for the People's Republic of China (PRC). So, it was well understood that he would depart from the policy of diverting American military pressure away from Russia and cornering the more authoritarian giant in China instead.
Trump's policies helped defuse tensions with Russia and combat China instead. It also led to visible cracks in the Sino-Russia strategic axis of convenience and weakened the authoritarian bloc. However, just take a look at what Biden has done.
Biden first created two major flashpoints with Russia- the Ukraine conflict and the Alexei Navalny poisoning case. A manipulative Biden encouraged Ukraine to act aggressively towards Russia, and Moscow has responded with a massive troops build up on Ukraine's Eastern flank. Russia's diplomatic aggression against Ukraine is also on the rise.
As if the growing Russia-Ukraine tensions were not enough, Biden has also been trying to exploit the Alexei Navalny poisoning case. The US keeps making irresponsible remarks about the Navalny case. White House press secretary Jen Psaki, for instance, said, "What happens to Mr Navalny in the custody of the Russian government is the responsibility of the Russian government."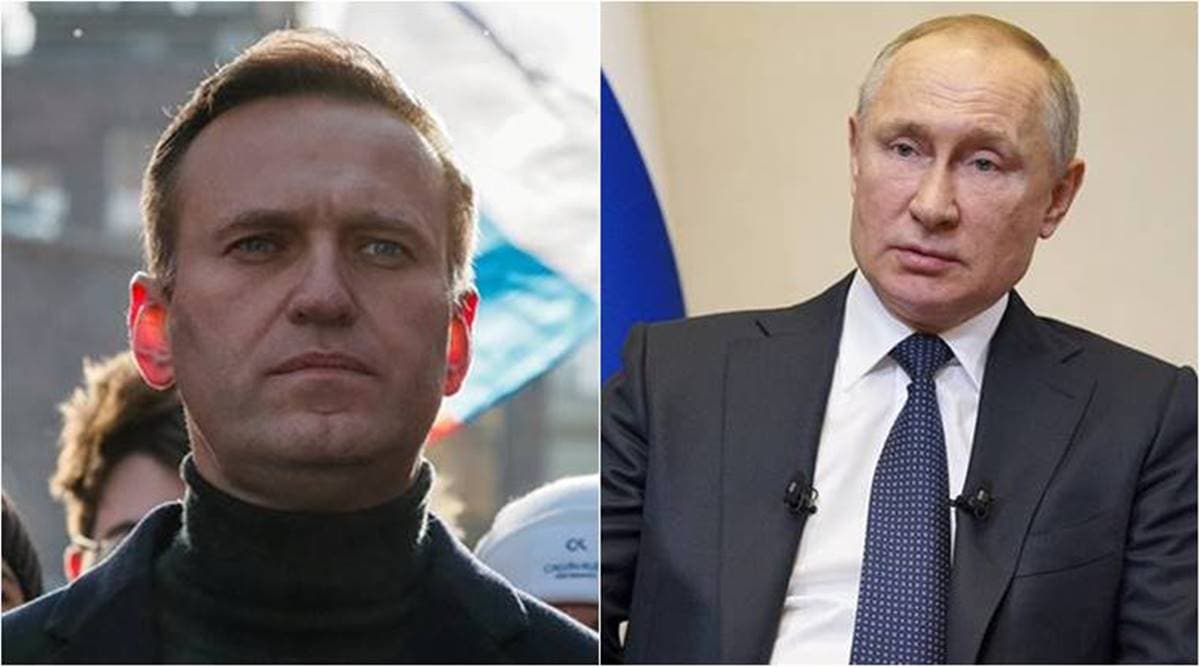 She further warned that if Navalny dies, "there will be consequences to the Russian government." Now, such remarks are bound to play up the traditional animosity between the US and Russia. As such, Biden is unnecessarily flaring up dead or relatively unimportant controversies to annoy Russia. This is taking the world in direction of a clear US-Russia conflict.
On the other hand, China feels relieved to understand that Biden is no Trump. The US President is taking the spotlight and attention away from Beijing. So, the Communist nation is free to do what it wants.
Of late, China has been busy terrorising Taiwan. Last week, as many as 25 Chinese military aircraft, including fighters and nuclear-capable bombers, violated Taiwan's airspace and entered the island nation's air defence identification zone (ADIZ). This was China's largest incursion in a year and showed how the paper Dragon is flexing its muscles in face of a weak US President.
Also, China is bullying the Philippines in the South China Sea. Beijing understands that Biden will not react and that the present American administration doesn't prioritise freedom and safety in the South China Sea waterways.
Read More: Biden turned Ukraine-Russia border into a searing inferno. But Macron is now dousing the fires
Yet, two clear fronts are developing against the US. Out of the two fronts, the Russia-Ukraine conflict is a war of Biden's own making. On the other hand, China's belligerence against Taiwan or assertiveness in the South China Sea is a consequence of Biden's negligence and tendency to go soft on Beijing.
Also, there are other threats in the Indo-Pacific region, like the growing arms race in the Korean Peninsula or Chinese incursions into Japanese waters near the Senkaku Islands. Yet, Biden's inaction against China and overzealousness against Russia is making each of these conflicts extremely dangerous and inflammable.
To make matters worse, there are clear signs of deepening military cooperation between Moscow and Beijing. Biden's policies are forcing Russian President Vladimir Putin to warm up to China. Putin is anticipating a major pushback from the Western world in terms of sanctions and military tensions. Therefore, he has no option left but to deepen cooperation with China.
Read More: Ukraine finally calls Biden's bluff and asks him to be clear about supporting Ukraine in case of a war with Russia
So, the US military is being thrown towards a two-front war. But it simply doesn't have the stomach to fight such a wide front. Elbridge Colby, a former deputy assistant secretary of defence during the Trump administration said, "You face a two-front war where we don't have a two-front military."
Colby added, "If NATO is expecting U.S. forces to bail it out simultaneously with a fight over Taiwan, we can't do them both. We don't have the assets. That can create huge problems for us."
The Pentagon had stopped preparing for a two-front war after the 1990s. As such, Biden should have kept Moscow's sensitivities in mind and should have avoided annoying Russia. Rather, Biden has put the US at loggerheads with both Russia and China, and now the US military stares into a real crisis.