While the entire world is looking at the South China Sea and the Taiwan Strait, as the venues of a bloody, multilateral conflict, a bigger war theatre is in the making in the Horn of Africa. We are talking about Djibouti- a small country spread over 23,200 km², which hosts some of the biggest military giants on this planet. In fact, Djibouti houses more foreign military bases than any other country in the world.
France, the US, Italy, Japan and China already have military bases in Djibouti. India, Russia, Saudi Arabia and Turkey too are planning to establish military bases in this African country. So, friends and enemies from all regions of the world are establishing military bases in Djibouti in close proximity to one another. But what makes Djibojti so special? Why does every world power want to ramp up military presence in this small country of fewer than one million people?
Well, the answer lies in Djibouti's location, which makes it geo-strategically and geo-economically crucial. Take a look at the country's map for example.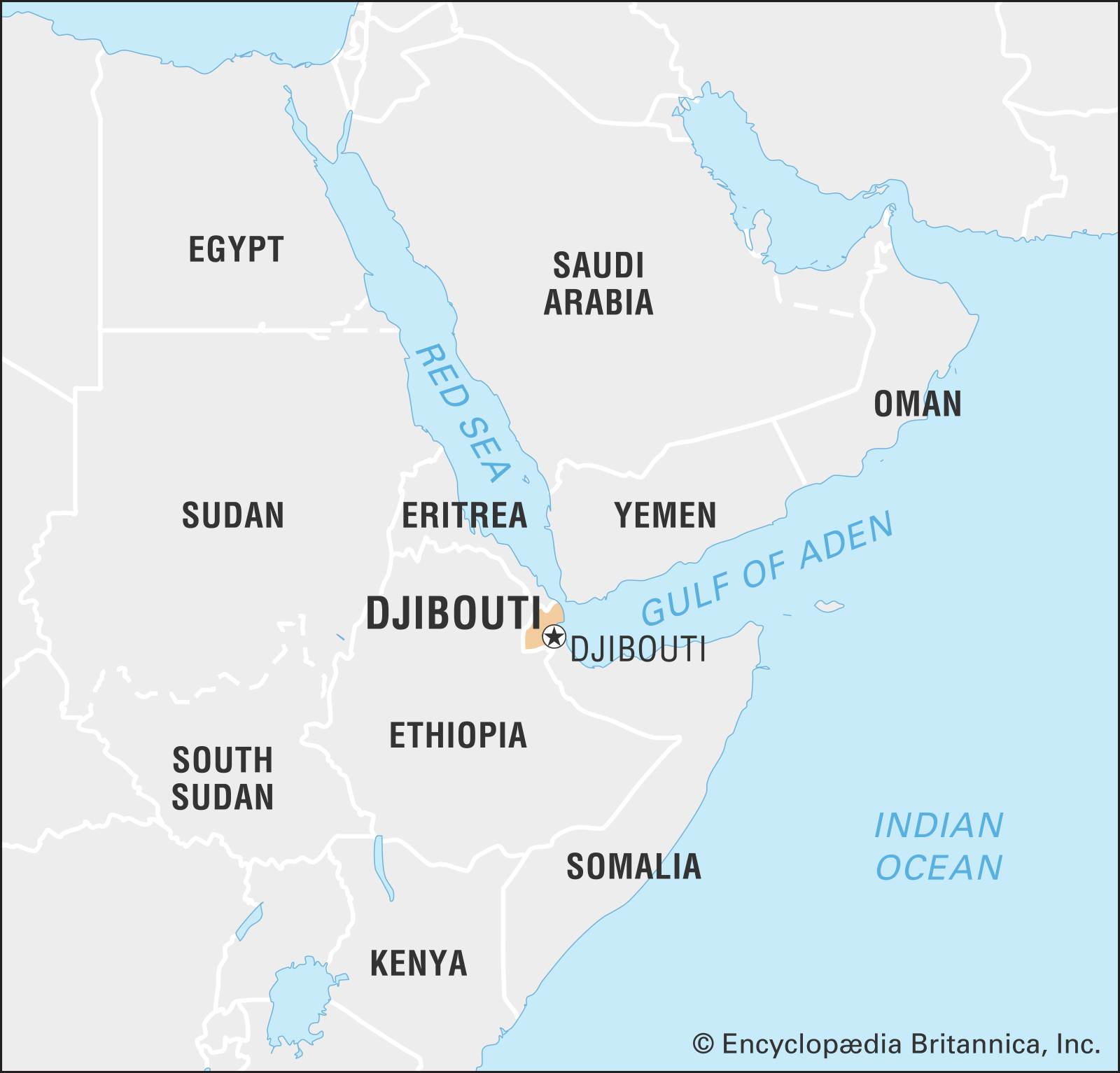 Djibouti, as one can notice, lies right at the crossroads of the Gulf of Aden and the Red Sea. The narrow stretch of water passing in between Yemen and Djibouti is called the Bab el-Mandeb Strait. This is a narrow chokepoint that connects Asia with the Mediterranean. And with the making of the Suez Canal, Bab-el Mandeb Strait suddenly became a crucial shipping link.
Vessels carrying goods and oil between the Middle East and Europe and North America must pass through the Bab-el Mandeb Strait. Oil trade-dependent Arabian powers like Riyadh, as well as European buyers like France and Germany, therefore, find Djibouti extremely important. In 2018, for example, 6.2 Mn b/d of Crude Oil Shipments flowed through the Bab-el Mandeb Strait.
It is inevitable for oil trade between the Middle East and Europe that the Bab-el Mandeb is kept safe from non-State actors, piracy activities and terror groups. Djibouti, a relatively stable regime in an otherwise volatile region, is the only hope. This explains why France, the former colonial power of Djibouti, maintains the largest concentration of its foreign troops in the country. Troops from Germany and Spain are also hosted by France in Djibouti.
And then, Asian markets like India, China and Singapore too are concerned about Djibouti and the Bab-el Mandeb Strait. Actually, 2.6 million b/d of hydrocarbon supplies to these Asian countries moved through the narrow, maritime chokepoint in 2018.
This is again why China established its maiden military base in Djibouti. This was an issue of concern for strategic circles in New Delhi. Clearly, India wouldn't fancy a situation where a belligerent and unfair power like China controls the oil trade towards Asia via Djibouti. Anyhow, India's key ally, Japan also operates a military base in the East African country which does offer a lot of respites.
India too has been looking to improve its ties with Djibouti. In 2019, India felicitated Djibouti President Ismaïl Omar Guelleh with its second-highest civilian award- the Padma Vibhushan. This was a part of India's efforts to shore up its influence in the strategically located country.
Again, Djibouti's significance is not only the consequence of the rich oil trade that flows through the region. The regional leverage that Djibouti enjoys is enormous. Firstly, it serves as the dominating source of landlocked Ethiopia's maritime trade. Ethiopia has been witnessing exponential economic growth and it wouldn't be possible without access to neighbouring Djibouti's port facilities.
Secondly, Djibouti is located in geographical proximity to terror hotbeds like Yemen and the Horn of Africa. This is why the US established Camp Lemonnier in Djibouti after the 9/ 11 terror attacks. It presently serves as the biggest American military base in Africa. At the same time, the UAE and Saudi Arabia would also be tempted to look at Djibouti in order to establish a firm grip over Yemen, as the two countries lie just across the Bab-el Mandeb Strait.
Imagine a small country spread over around 23,000 sq km. And within that small territory, the country hosts rival powers like China against France and Japan. In future, the situation could get more complex and if Russia also establishes a base here, then Biden's US and Russia's Putin might also come dangerously close to a possible conflict. Finally, if Saudi Arabia and Turkey face off each other in Djibouti, then the East African country would face some real risks of a proxy conflict.
Djibouti is literally hosting multiple layers of conflict and adversarial powers in its small territory. Going ahead, Djibouti is bound to become the biggest war theatre on the planet.