Japan is the most important US ally in East Asia. But with Biden in power, Japan is now asserting independence and has virtually compelled the US President to nominate a rookie as the next Ambassador to Japan. Japan knows that Biden is no Trump, and too weak to lead the region against Chinese belligerence in the Western Pacific, including the East China Sea.
Nikkei Asia has reported that President Biden will nominate Rahm Emanuel as the next US Ambassador to Japan. The top post at the US diplomatic mission in Japan has been lying vacant since 2019. And now, the likely nomination of former Chicago Mayor Rahm Emanuel, who has little experience in foreign affairs, gives Tokyo exactly what it needs- independence in dealing with Chinese belligerence. Ultimately, it is China that will feel the heat of this development.
To be blunt, Emanuel is not a career diplomat. He is close to the Democrats for having served as the Chief of Staff for former President Barack Obama. He had also served as a fundraiser in Bill Clinton's presidential campaign. For Biden- a weak US President who has never been able to rise above the shadow of former Democrat Presidents, placing Emanuel in his administration was a legacy burden.
Initially, Biden wanted the former Chicago Mayor to serve as his Transportation Secretary. But the so-called progressive Democrats, led by Representative Alexandria Ocasio-Cortez, derailed Biden's plan even before he announced it officially.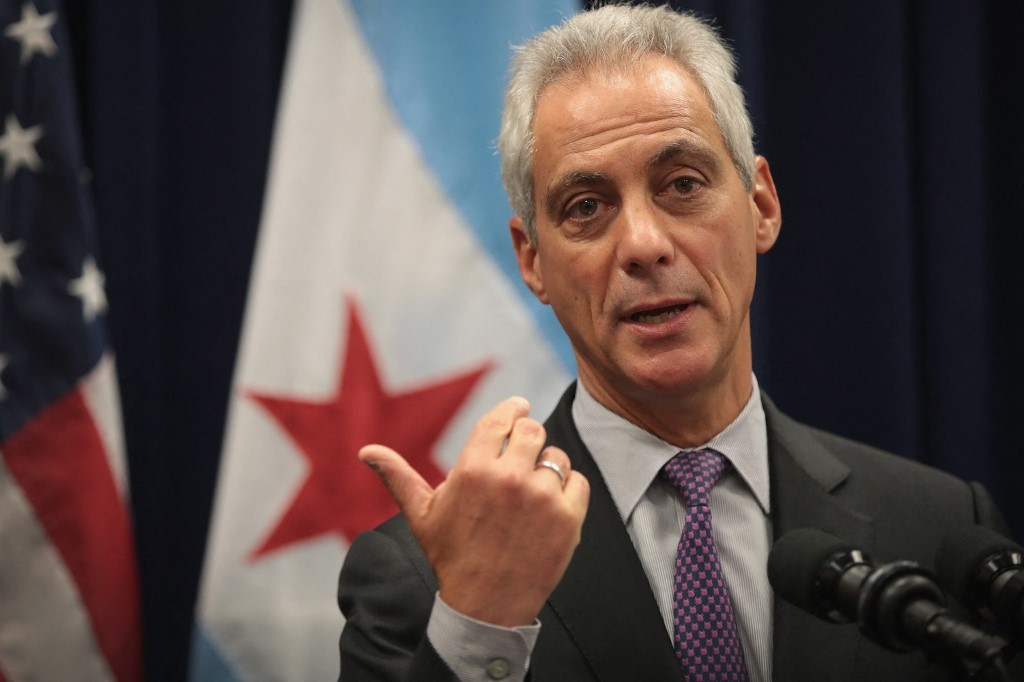 So, for Biden, the vacant post in the US Embassy to Japan serves as a perfect avenue to bring Emanuel into his administration. However, in doing so, Biden's hand was quite clearly forced by an increasingly stubborn Suga government in Tokyo.
After Biden rose to power, Tokyo did not take long to realise that he is no Trump. While Trump was in power, Japan could afford to sit back and let the US take the lead in betting back Chinese aggression in the Eastern Pacific region. Trump was clearly exerting military pressure in the region to contain Chinese aggression against Taiwan, which carries huge strategic significance for Japan.
More importantly, the Trump administration had also pledged to defend Japan's Senkaku Islands in the East China Sea against Chinese incursions. However, Biden decided to go soft against China on issues like intrusions into Japanese waters near the Senkaku Islands and aggression against Taiwan. This also came as a big respite for Beijing, which was earlier getting restless with Trump's containment strategy against China.
Japanese PM Suga himself understood the need to take on China independently, by sidelining Biden. So, Tokyo started sending subtle signals to the US. First, Suga started supporting the Taiwanese cause more firmly. And then, Japan showed intent to reduce dependence on the US military by hosting French soldiers for training alongside the US and Japanese troops.
Japan's signals to go independent in the East China Sea seem to have been communicated effectively to the Oval Office. This is probably why the assignment of US Ambassador to Japan is being given to an inexperienced official.
Read More: Biden has suddenly developed spine against China over Taiwan and France and Japan should be thanked for it
Emanuel, if nominated by Biden, would give ample independence to Tokyo. In the case of non-English speaking allies like Japan, diplomatic channels keep two-way communication alive between national leaders.
However, if a novice is placed at the top post, Biden will not be able to communicate properly with Tokyo. In fact, even if Biden wants Japan to go soft on Beijing, he will not be able to convey that to Tokyo properly. After all, experienced diplomats are able to understand local customs and mannerisms of other regimes, which Emanuel might not be able to do in Japan.
If Emanuel is appointed as US Ambassador to Japan, it would be a huge setback for China. Till now, Biden was sticking his neck out to save China from Japan. But once a novice helms the US mission in Japan, Suga will have a free hand on how to tackle China. And this is bound to make Beijing very nervous.