US President Joe Biden, who used to claim that he will challenge his Russian counterpart Vladimir Putin, has just made an extremely pro-Russia move. Axios reported that as per two sources briefed on the decision, the Biden administration will waive sanctions on the corporate entity and its CEO Matthias Warnig, a Putin associate, overseeing the construction of Russia's Nord Stream 2 pipeline into Germany.
The pipeline goes against everything that Biden professes- Climate Change, Ukraine's security, Russian control over Europe's energy supply and Putin's growing influence in Europe. But still, Biden is undoing all of Trump's efforts to ensure that the Nord Stream 2 project gets through. Why? Is Biden's move connected with what the Putin administration might know about Hunter Biden's Ukraine connection? Or does it concern how Obama and Biden empowered Russia before Trump came to power?
The big question is if Putin has got dirt on Biden? After all, Biden had inherited a strong sanctions policy on the Nord Stream 2 pipeline from Trump– the same man labelled as a Russian agent by the Democrats and the American liberal media and is also accused of colluding with Moscow to damage the American democracy. Trump had made it clear that Germany simply cannot pay billions of dollars on energy coming from a pipeline in Russia.
Also, when Germany decided to go ahead with the pipeline despite tough opposition from the US, Trump had reportedly sought new sanctions which would have made it practically impossible to refit the Russian pipe-laying vessel Akademik Cherskiy for handling pipes of greater diameter.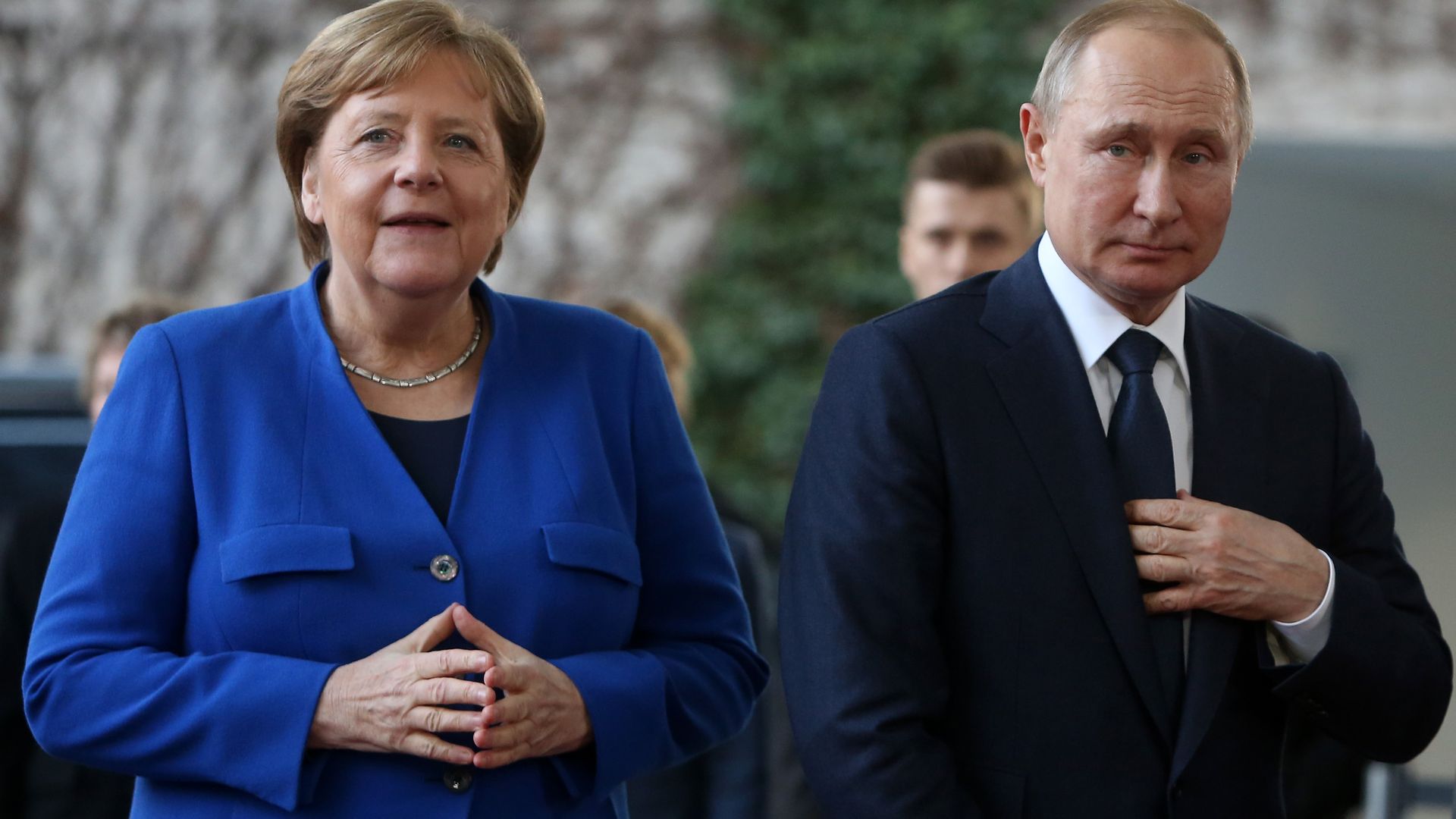 But what has Biden done? He is going to sanction ships involved in building Nord Stream 2, but give a waiver to the Nord Stream 2 AG company, which is actually involved in the making of the ambitious project.
There was a bipartisan consensus on American opposition to the Nord Stream 2 pipeline project. If Trump had worked to stop it from getting operational, the White House Press Secretary Jen Psaki too had claimed that any new pipeline carrying fossil fuel into the Continent "goes against Europe's own stated energy and security goals."
We have some questions for Biden. Why is he letting the pipeline project through? Why is the incumbent US President throwing Kyiv under the bus by allowing a project that will undermine Ukraine's strategic importance, by creating a new route that bypasses Ukraine for energy supplies to Europe? And why is he letting Berlin get involved in a project which will throw Germany off-course in respect of the Paris Agreement targets?
Well, Putin does have a lot of dirt on Biden which might have forced the US President to literally offer the entire European Continent to Moscow on a platter. Pulp fiction writers in the liberal US media and loudmouthed Democrats may keep piling literature about how Trump is Russia's man, but when it comes to kneeling before Putin, Biden has a long history.
In public utterances, Trump might not have gone as hard on Russia as Biden does. But he did not let Russia gain anything at the expense of American leadership. It was Biden's former boss, Barack Obama who allowed Putin to operate Russian mercenaries and private military contractors to operate in Syria with impunity. Again, it was Obama who asked Putin's aide Dmitry Medvedev to "transmit" his promise "to Vladimir" regarding "flexibility" on missile defence.
And then, the junior Biden has always been on the target of Republicans for his stint at a Ukrainian gas company. Given Russia's skin in the game, it will not be a surprise if Putin exercises some control on Biden over this issue.
Read More: As Putin douses the fire in Ukraine, the Biden administration now tries to re-ignite tensions in Syria
Also, it was Joe Biden himself who championed the "reset" of US-Russia ties. As the then Vice President, Biden enabled Russia's accession to the World Trade Organisation (WTO). The US mainstream media always gives a muted reaction to Biden's blatantly pro-Russia moves. But Putin himself has got leverage on Biden. The Kremlin has been a party to all of Biden's pro-Russia moves including the latest decision to waive Nord Stream 2 pipeline sanctions.
And so, a weak Biden, who claims to hate Putin, is forced to approve a project that will make Moscow extremely powerful in the European Continent, and that too at Washington's expense.