The Israel-Hamas war, which ended only recently with Israeli victory, has strengthened the idea within the Jewish nation that there can be no peace with Palestine. Prime Minister Benjamin Netanyahu and his aides were already convinced that peace with Palestine was a non-starter. With Hamas' rockets flying over their homes, however, even the Jewish people of Israel have realised that the annexation of the West Bank is the only solution to the Israel-Palestine conflict. A two-state solution to the Israel-Palestine issue can be considered as good as dead now.
U.S. President Joe Biden, however, is still hopeful of such a resolution to the conflict. During a joint press conference with his South Korean counterpart, Joe Biden said, "There is no shift in my commitment to the security of Israel. Period. No shift, not at all. But I'll tell you where the shift is. We still need a two-state solution. It is the only answer." The Biden administration, therefore, has made it clear that it will continue to push for a two-state solution between Israel and Palestine.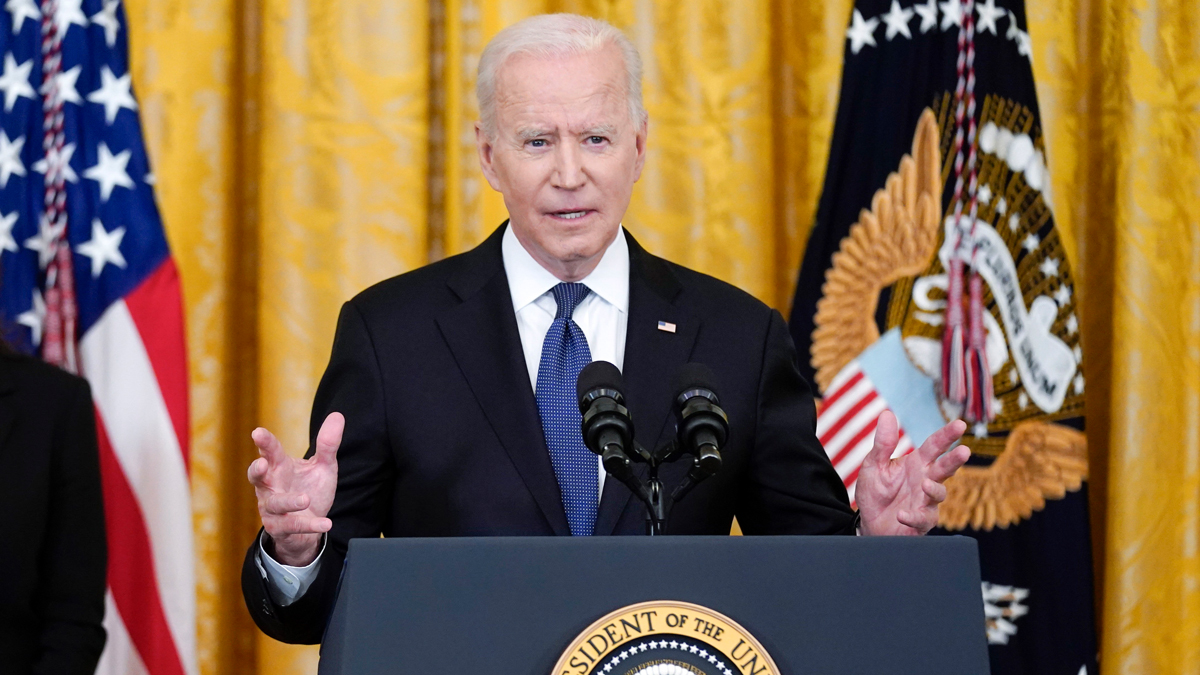 Prime Minister Benjamin Netanyahu, however, will not be playing ball. He knows that Biden had to make the "two-state solution" remark in order to not be purged by the Democratic party altogether. At best, it was a balancing tactic employed by Biden. Netanyahu is a defiant man and has always placed the security of Israel above all issues. And Israel can under no circumstances be secured by a two-state solution. What will secure Israel is the crumbling of the idea of Palestine – which requires the annexation of the West Bank.
Interestingly, Israel was not always against a two-state solution. In fact, Palestine was offered a sovereign state of its own at least 6 times, with the most recent offer being made by the Trump administration. Although Trump's peace plan was not as friendly towards Palestine as the others, it is no secret that the Palestinian leadership has on five different occasions rejected good deals. Why you may ask? Because the goal of either Hamas or the Palestinian Authority (PA) is not to establish a free Palestine. Instead, it is to ensure the annihilation and destruction of the Jewish state of Israel.
What Hamas and Palestinians are fighting for, along with allies like Iran, is not a free Palestinian state. Rather, they are fighting for the extermination of the "Zionist enemy", which means that Hamas and Palestinians as a whole are fighting the very people who believe that Jews deserve a nation-state of their own. That would essentially mean that the Palestinians are fighting all Jews. It is, therefore, unsurprising that the two-state solution has repeatedly been rejected by the Palestinian Authority, simply because they do not believe in the right of Israel and Jews therewith to exist.
If recent events are anything to go by, Prime Minister Benjamin Netanyahu and Israel as a whole have been convinced that Palestine cannot be allowed to exist as a free state with its own military and defined borders, since that would effectively translate into Jews being indiscriminately killed by Islamist terrorists. Therefore, the only feasible option for Israel here on is the annexation of the West Bank and the furtherance of Jewish settlements therein.
Read more: Israel-Palestine conflict headed for major change: For Israel it is now or never in West Bank
Israel is currently in a tremendous position of strength. It has Joe Biden doing its bidding, who is even fighting some members of his own party for Tel Aviv's sake. It has secured a massive $735 million defence deal with the United States, apart from Washington pledging to replenish Israel's Iron Dome defence systems. The Arab world, meanwhile, has restricted itself to mere statements against the Israeli bombing of Gaza. Instead, the Gulf states are more occupied in fighting propaganda directed against them for not standing with Palestine rather than actually acting against Israel.
The United Arab Emirates went as far as threatening, and effectively condemning Hamas for its rocket showers over Israel. The UAE, despite the recent Israel-Gaza war, has decided to go ahead with the humongous $1.1 billion Tamar offshore field business deal with Israel. It is business as usual between the Arab states and Israel. Hamas, meanwhile, has been obliterated. Needless to say, Israel is currently in its most powerful position.
This would be the best time for Israel to go ahead with its West Bank annexation plans. In any case, Prime Minister Benjamin Netanyahu's approval ratings are beginning to skyrocket in Israel, and this would be the best time for him to strike the final fatal blow to the anti-Zionists surrounding his country.