While Duterte has for a long time seemed okay with the slow erosion of the sovereignty of the Philippines at the hands of the Chinese Communist Party, however, with flip-flop in both his words and commitment regarding the sustained offensive by Beijing, the people of the Philippines are looking for options of an alternative to Duterte and his block. Over what is supposed to be a bruising presidential election in 2022, cracks are emerging in Philippine President Rodrigo Duterte's ruling coalition. Manny "Pacman" Pacquiao, the ambitious boxer-turned-politician who has set his sights on the presidency, has given a surprising challenge.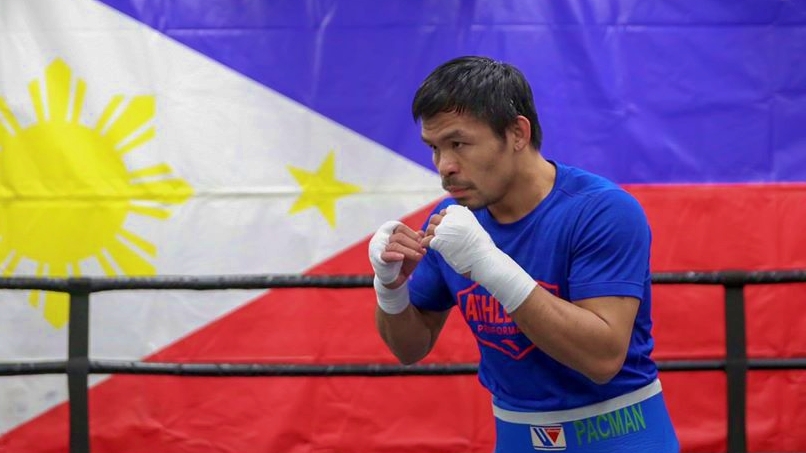 Rodrigo Duterte is ineligible to run for President again in the 2022 polls because he is term-limited by the 1987 Philippine Constitution. Duterte's ouster could nullify his embrace of Beijing which has endangered historic ties between Manila and Washington, given the growing anger against Chinese incursions in the South China Sea. And with the emergence of Manny Pacquiao, his anti-China stance is giving China a headache.
In recent months, the 42-year-old Filipino prizefighter icon, who is currently serving his first term as a senator, has rapidly transformed from a reliable and unquestioning ally into one of the most vocal critics of the Filipino president.
The Duterte administration does make anti-China statements, but it is usually limited to mere lip service. Such remarks are usually supposed to serve as optics whenever Chinese vessels intrude into Filipino waters. But in reality, Duterte does intend to keep his China 'pivot' alive. However, Duterte's behaviour is going to pose problems for his party- PDP Laban during the 2022 Presidential polls.
Of late, Chinese maritime militias have been flexing their muscles in the Filipino waters near the Whitsun Reef. Some Duterte administration officials have chastised China for its illegal actions and tough remarks have been exchanged between Beijing and Manila. And with the emergence of a potent opposition voice which is willing to call a spade, a spade, China is going to find it very difficult going ahead to make aggressive moves with no retaliation, as it was able to do under Duterte.
Duterte remains reluctant in confronting China over the South China Sea conflict. In fact, he shows signs of giving up rather easily. He said, "China is a good friend. We owe them a debt of gratitude—a lot, including our vaccines." Continuing his defeatist remarks, Duterte added, "So China, let it be known, is a good friend, and we don't want trouble with them, especially a war."
In comparison to the Beijing-friendly president, the potential presidential candidate has taken an increasingly tough stance on the South China Sea conflicts amid rising anti-China sentiment in the Philippines.
According to recent polls, Pacquiao will face an uphill struggle for the presidency in the upcoming elections, with the president's daughter Sara Duterte and former dictator Ferdinand Marcos' namesake son in the lead. The Filipino boxing sensation, on the other hand, has a chance if he chooses a common running mate and capitalises on public outrage over Duterte's bungled response to the Covid-19 pandemic.
Read more: Duterte's anti-China statements are just for optics, and this could result in his party's ouster in the next elections
The rise of a consistent anti-China voice in the political echelons of the Philippines is bad news for the plans of Xi Jinping and the Chinese Communist Party. And going ahead with the fact that he is poised to become a very prominent political voice, the whole of the Philippines anti-China block will shift en-mass to his corner making Beijing's political manoeuvring in the area difficult with every passing day.