President Joe Biden ran on a campaign opposing new nuclear weapons, but his first defence budget supports two contentious new projects spearheaded by former President Donald Trump, as well as doubling down on comprehensive modernisation of the arsenal's three legs.
Another day and another one of US President Joe Biden's election rhetoric goes down the drain as he follows the lead of former US President Donald Trump. This time it is the former President's stand on Nuclear weapons which Biden is going to follow through with. This has incensed the radical democrats who would rather push their left-leaning agenda even at the cost of US national security.
The choice to keep with a low-yield warhead that was attached to submarine-launched ballistic missiles in 2019, as well as to begin research into a new sea-launched cruise missile, has provoked outrage from arms control advocates and the Democratic Party's progressive wing, which has vowed to fight back.
"We must instead spend money on threats that Americans are actually facing like pandemics and climate change, instead of on new destabilizing weapons when we can extend the lifespan of the ones we already have for much cheaper," progressive Rep. Ro Khanna (D-Calif.) said in a statement. Khanna and other Democrats are bracing for a struggle over nuclear financing in the coming months, with cuts to a new fleet of intercontinental ballistic missiles and new sea-launched missiles on the table.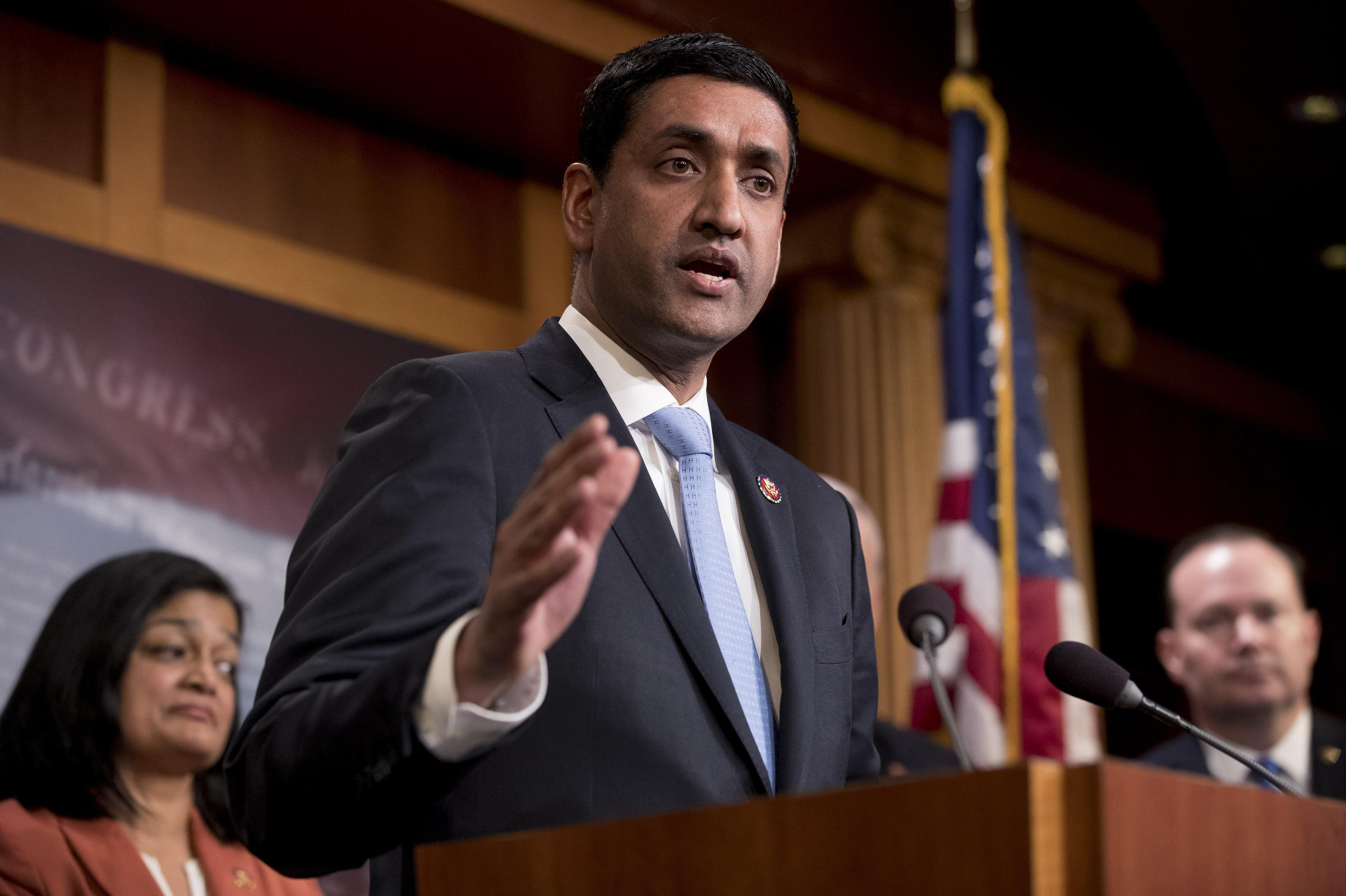 "The signal this budget is sending is full steam ahead: 'We like what Trump was doing and we want to do more of it,'' said Tom Collina, director of policy at the Ploughshares Fund, a leading disarmament group. "It is not the message Biden was sending as a candidate. What we have here is Biden essentially buying into the Trump nuclear plan, in some cases going beyond that."
Emma Claire Foley, a researcher at Global Zero, a disarmament group, said the latest budget "essentially preserves the priorities of the Trump administration," despite the new administration's rhetoric about pursuing a more responsible nuclear posture.
Biden told the Livable world Council, an arms control group, during the 2020 campaign, that the current stockpile was "adequate" and that the United States did not need more nuclear weapons. Biden also labelled Trump's decision to offer additional capabilities a "bad idea" in July 2019.
"The Trump Administration's proposal to build new nuclear weapons is unnecessary, wasteful, and indefensible," the Democratic Party platform declared in 2020. A few days before leaving his post in 2017, the former Vice-President had long been pressing for less reliance on nuclear weapons. His budget, however, now reflects new priorities. Biden is asking for $43.2 billion in total for nuclear weapons, down slightly from the $44.2 billion allocated in fiscal 2021.
That includes modernizing all three legs of the nuclear triad: the Ground Based Strategic Deterrent, which is the replacement for the fleet of Minuteman III intercontinental ballistic missiles; the Columbia-class ballistic missile submarines; and the new B-21 stealth bomber.
The Long Range Standoff Missile, which is supposed to be installed on bomber jets, will also receive $609 million in the budget. That's $250 million higher than the Trump administration had forecasted for fiscal 2022.
Most notably, the Pentagon's request keeps the W76-2 low-yield warhead currently deployed on submarines while allocating $5.2 million to a new sea-launched cruise missile capable of carrying a nuclear warhead. The National Nuclear Security Administration, an arm of the Energy Department, has requested an additional $10 million for the warhead in the budget.
Read More: As ASEAN realises that the USA under Biden is no longer reliable against China, Japan and India must do their bit
The Trump administration's 2018 Nuclear Posture Review proposed the low-yield warhead, which has less destructive power than previous atomic bombs. The review stated that Russia's growing reliance on such weapons in war planning required the US to create more "flexible" options to dissuade their use.
The community of arms control and disarmament is expressing its dissatisfaction. "President Biden ran on a platform of reversing the Trump administration's budget and absurd policies," the Council for a Livable World stated in a statement on Wednesday. "However, this budget expands nearly every nuclear program put forward by that administration. This is not acceptable."