When it comes to Russia, Biden behaves like an addicted gambler. Just like a gambler raises the stake after losing a big bet, in the hope of scoring a big victory, Biden keeps getting embarrassed at the hands of Russian President Vladimir Putin. Yet, the US President ends up raising the stakes every single time, effectively setting himself up for even bigger embarrassments.
Now, Biden is reportedly making another big blunder. He is dragging the Syrian war onto the agenda of the upcoming summit between the Russian and US Presidents. By doing so, Biden feels that he can rile up Russia and make Putin shaky. However, the reality is that Biden is being foolhardy. He can't really lock horns with Putin over Syria and come out diplomatically unscathed.
Truth be told, there are many things that Putin can say about Syria and which will truly puncture a deep hole in Biden camp's Syria rhetoric. Firstly, the Russian President can point out how there is much more peace in Syria today, as compared to the time when the Syria war initiated by US President Barack Obama.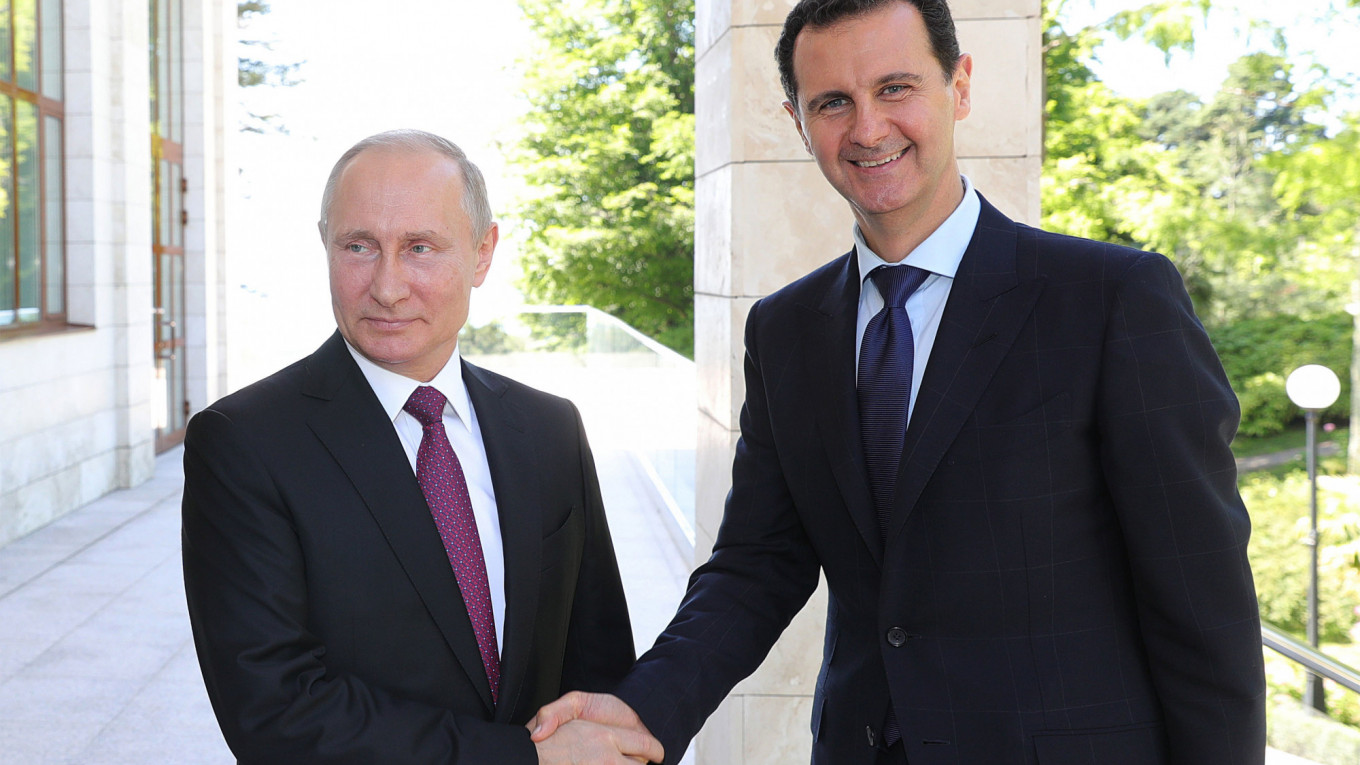 Secondly, Russia can also point out that despite extensive American propaganda against Syrian President Bashar al-Assad, he has continued to remain the leader of the country and that too successfully. The Assad regime has kept Syria much more peaceful after the US involvement in the region ended.
So, it was really the American deep state agenda to unseat Assad with a regime change war that put Syria through all the trouble. Biden's former boss, Barack Obama clearly had a deep state agenda and he wanted to portray himself as the biggest advocate of democracy even if it came at the cost of instability and conflict in Syria. But unlike Obama, former US President Donald Trump didn't have the deep State agenda, so he pulled out.
Embarrassingly for Biden, we understand that Obama's decision to enter Syria resulted in a brutal conflict, and all the problems vanished once Trump decided to withdraw. So, the timeline of the Syrian war doesn't really justify US involvement in the region. And therefore, Biden's decision to drag Syria into a Russia-US summit doesn't make much diplomatic sense.
In fact, Syria wasn't really heading towards peace until Trump declared that Syria was not a part of his agenda. Trump wasn't really ready to sacrifice US soldiers in regime change wars across the Middle East and he understood that if Assad and Putin are friends, then it is Syria's business.
To be honest, the Obama-era US policy of entering Syria and forcing a democratic regime was always unpopular in the wartorn country. It wasn't as if the Syrians wanted the US troops to come and rescue them. In fact, we don't see much opposition to the Assad regime once the US left the region. The allegations of Assad cracking down on his own people came up only when the Obama administration was making desperate attempts to enter Syria.
The fact remains that with the US out of the equation today, Assad is successfully defending himself against Turkey-backed rebels. There is a more peaceful situation in Syria and even ISIS is out of the picture now. The Assad regime is cruising comfortably and because of relative peace in the country, the popularity of the Syrian President is also going up.
What Biden doesn't understand is that with the US gone, half of the problems in Syria got solved quickly. And therefore, Assad and Russia now enjoy a firm grip in the region. It is better for the US to leave Syria as it is. Also, Obama-era propaganda is too outdated now, especially since the situation improved after the US left which proved just how futile Obama's decision to enter Syria was.
Former US President Donald Trump understood this in time and decided that it was not worth losing any US lives in the region. Therefore, he managed to withdraw American troops at the right time.
Now, if Biden still wants to drag in the Syria issue, Putin will have all these advantages over Biden. Any discussion between Biden and Putin will only expose the weakness of the deep State. It will disclose how the American deep state failed to take on a Russian ally. Biden is actually walking into a trap laid by himself. In fact, the Syria issue is going to be that much more humiliating for Biden because it will be a follow-up of the ongoing exchange between Russia and the US.
Putin has been humiliating Biden time and again. And Biden comes out looking like a weak leader every single time. Biden, for example, called Putin a "killer" but backed off after Putin invited him for a debate. Russia also gave it back to Biden in the language he understands.
Read More: As Putin douses the fire in Ukraine, the Biden administration now tries to re-ignite tensions in Syria
In fact, following President Joe Biden's statement that he would question Russian President Vladimir Putin on human rights at an upcoming summit, Russian Foreign Minister Sergey Lavrov had accused the US of "persecution" of Trump supporters who invaded the Capitol on January 6.
Biden also withdrew sanctions on the Nord Stream 2 pipeline that allows Russia to supply natural gas to the European Continent. While Trump had sanctioned the project, Biden seems to give up on the issue.
Biden is already setting himself up for a big embarrassment. He had a very humiliating record in past interacting with Putin. The last time Biden and Putin met, the former was the US Vice President. At that time, Biden was dumbfounded as Putin simply got the lights turned off, along with Biden's mike. Given Biden's catastrophic decision to bring in the Syria issue, it seems that Biden is setting himself up for yet another humiliation.