Russia is in no mood to entertain any interference or foreign presence in its exclusive sphere of influence. The Communist nation of China tried to win over the Central Asian republics, and its attempts infuriated Russia. That was China. Now, the United States of America – misled by the Biden administration seems to be looking to redeploy its freed troops from Afghanistan in close proximity of the country which hosted them for 20 long years. However, this purported redeployment of American troops – aimed at giving the Pentagon the ability to strike Afghanistan as and when required using "over-the-horizon" techniques is not amusing Russia.
The Biden administration needs to send these forces somewhere, and the general consensus seems to be that they must be relocated somewhere close to Afghanistan. Interestingly, the foreign ministers of Uzbekistan and Tajikistan are said to have been frequenting Washington D.C. and engaging in hectic parleys with the Biden administration over the Afghanistan situation. Russia has noticed these attempts by Joe Biden to undercut its influence in the region, and Vladimir Putin is now sending clear warnings to the White House, as well as Central Asian countries.
According to an Associated Press report, in an interview published on July 13, Russian Deputy Foreign Minister Sergei Ryabkov said that President Vladimir Putin told Biden at their summit in Geneva last month that Russia did not want U.S. forces being redeployed to Central Asia. Ryabkov said, "I would emphasize that the redeployment of the American permanent military presence to the countries neighbouring Afghanistan is unacceptable."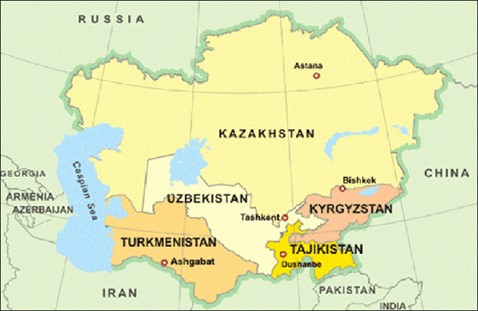 The deputy Foreign Minister of Russia, while saying that the Central Asian countries had been told about Russian reservations to American troop redeployment on their territories, said, "We cautioned them against such steps, and we also have had a frank talk on the subject with our Central Asian allies, neighbours and friends and also other countries in the region that would be directly affected."
The Biden administration, meanwhile, has been told that such a move would have dire consequences on the already strained ties between Russia and the United States. Russian officials have sought to remind all interested parties that Kazakhstan, Kyrgyzstan, and Tajikistan are members of the Collective Security Treaty Organization (CSTO) – which is the Russian equivalent to NATO, and any presence of foreign troops on their territories must be endorsed by the security pact. This effectively means that such redeployments have the nod of President Vladimir Putin. And Putin has not given his assent, nor does he plan to.
As reported by TFI, President Joe Biden earlier this month hinted that the US will utilise "over-the-horizon" air operations, including drones and manned aircraft, possibly including the B-52s as and when required in Afghanistan. This means that the United States under Biden, which had reluctantly agreed to pull out troops from Afghanistan, is still going to bomb the country. Biden said the United States was "developing a counterterrorism over-the-horizon capability that will allow us to keep our eyes firmly fixed on any direct threats to the United States in the region, and act quickly and decisively if needed."
Subsequently, Pentagon Press Secretary John F. Kirby stressed that the U.S. was "capable of conducting over-the-horizon counterterrorism right now." Kirby said the U.S. was continuing to explore other options beyond existing capabilities tied to the carrier strike group currently in the Gulf of Aden and facilities in the Middle East but did not elaborate on the Biden administration's plans.
Read more: Terrible news for China and China backed Taliban as Russia creates a military alliance for a major assault
How is the United States going to augment its strike capabilities? Inevitably, it would have to build up military presence in countries close to Afghanistan. These countries would be primarily Tajikistan and Uzbekistan, and even Kyrgyzstan and Kazakhstan perhaps. The U.S. placing its troops in any, or some, or all of these countries will be seen as an unprecedented offensive by Moscow, which will then take countermeasures, thus putting the fate of the entire region at peril.
The American war machinery led by Democrats is getting close to Russian borders, and Vladimir Putin should not be mistaken for a man who will not react. Already, he is sending out warnings against the redeployment of troops to Central Asia. If the Biden administration goes ahead despite such warnings, it would be putting the lives of its soldiers at grave risk.