For all the geopolitical nerds around the world, something super-spectacular happened on Sunday, July 31. For the first time in the Olympic history, Taiwanese national flag anthem was played right in the face of Chinese athletes after Taiwan's badminton duo clinched first ever gold medal for Taiwan.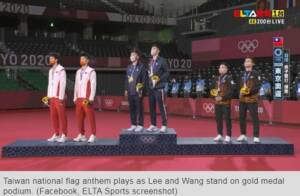 During the medal award ceremony, Taiwanese athletes stood at the top of the podium as their Chinese opponents watched the white Chinese Taipei Olympic flag rise to the tune of Taiwan's national flag anthem.
For the unaware, instead of Taiwan's red and blue flag, Taiwanese athletes must compete under the "Plum Blossom Banner", a white flag that carries the Olympic rings. Also, a traditional flag-raising song is played when athletes are on the podium and not Taiwan's national anthem. But this time, as reported by Taiwan News, the lyrics of the anthem were changed with reference to the actual Taiwanese flag.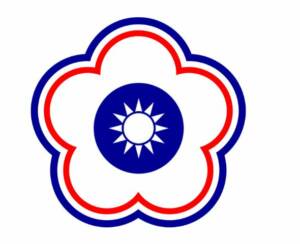 Read More: Japan's Olympics has made the China-Japan rivalry a personal one
"I am Wang Chi Lin. I am from Taiwan," an exalted Taiwanese athlete posted on Facebook after the medal award ceremony was over. Wang's patriotic post soon gained a staggering 992,000 likes, 65,000 comments, and 10,000 shares.
But this was just another incident in a magnificent scenario of back to back embarrassment for China in Tokyo Olympics 2020. Several news agencies have carried symbols during the ongoing Olympic Games that seemed to support Taiwan's independent character. NHK, Japan's public broadcaster, too lists Taiwan as a country in Japanese Kanji.
During the opening ceremony, Japanese news anchor had announced "Chinese Taipei" as Taiwan that immediately earned praise from the Taiwanese President Tsai Ing-wen who took to twitter to thank Japan losing no time.
Taiwan has been repeatedly subjected to international harassment at the hands of a belligerent China for decades. The island nation has been forced to change its name several times as a prerequisite for participating in the Olympics.
Read More: 'It's Taiwan and not Chinese Taipei,' Japan puts fire in CCP's A$$ again, this time with the Olympic flame
During the 1956 games, Taiwan joined the Olympics as "Formosa-China" — Formosa (beautiful) was the name Portuguese sailors gave Taiwan in the sixteenth century. Four years later, the country was forced to change its name to "Taiwan" that vehemently irked the then-authoritarian government of Taiwan.
In 1972, Taiwan joined the Olympics under the banner of "Republic of China." However, it was then suspended in 1979 after the IOC recognised Beijing as the representative body for China. And it was only allowed back in two years later after it agreed to compete as Chinese Taipei, the name it has used ever since.
But Tokyo 2020 has been a different story altogether. It is not Taiwan but China is at the receiving end this time. For instance, Chinese media and netizens are constantly crying foul of the alleged anti-China bias of the Olympic judges.
This came after Chinese gymnast Xiao Ruoteng lost out to Japan's Daiki Hashimoto on Wednesday night during the men's gymnastics all-around, alleging that the panel showed favoritism toward host Japan by giving the gold to the latter athlete, who they claim made several mistakes during the competition while the former made none.
"I don't feel sorry for losing the game, but this Olympics ruined the dream of our athletes, it killed all of their efforts," one angry Chinese netizen said in a post that received numerous likes.
Tokyo 2020 has also witnessed end of China's dominance in table tennis mixed double title at the hands of hosting nation. The upset came five years after China swept all four table tennis tournaments at the 2016 Rio de Janeiro Games.
However, it is not only Japan who is making Chinese athletes and the bellicose media seething in pain. As per latest reports, a Russian state-media outlet has joined a growing list of international news agencies that have "rectified" the name of Taiwan or its flag in Olympic coverage. We are talking about Russia's state-run RIA Novosti, which instead of displaying the white plum blossom for Chinese Taipei, carried Taiwan's national flag on its online medals table. The fact that RIA Novosti is a state-owned broadcaster also shows how the Putin administration subscribes to the Taiwanese cause.
Read More: After Japan, Russia's state-run media shows "Taiwan flag" and leaves China writhing in pain
China, the great bully of all times is being bullied in Tokyo 2020 Olympics. Olympics have been a great arena for geopolitical clashes as well, and this time around, it is Japan which is beating the living daylights out of belligerent China.