New Zealand's Prime Minister Jacinda Ardern has an inexplicable and undying love for Islamist terrorists. In general, she has tremendous affection for Islamist terrorists and their radically extremist ideologies. It is therefore not surprising to see New Zealand accepting Islamist terrorists with open arms. So what if the ordinary people of New Zealand now face a severe threat to their lives? At least Jacinda Ardern gets to project herself as a 'liberal' who treats even terrorists with a 'human' touch. Perhaps, Jacinda is eyeing the Nobel Peace Prize for her continuing practice of liberalism and Islamist appeasement.
Since Jacinda Ardern cannot help but accept Islamist terrorists into New Zealand, Australia is ensuring that the country gets inundated with them – if that means keeping the people of Australia safe. As reported by TFI recently, Suhayra Aden – born in New Zealand, moved to Australia at the age of six and called Australia her home until she left for Syria in 2014 along with her two young children to join the Islamic State. As IS fell apart, so did Suhayra Aden's dream of spreading terror across the world. She and her children have been in an immigration detention centre in Turkey after they were caught earlier this year trying to enter the country from Syria.
The Jacinda Ardern government has officially announced that it would accept the return of the terrorist and her family to New Zealand. Interestingly, Australia stripped Suhayra Aden of her citizenship last year, and therefore, the question of Canberra accepting the IS terrorist did not even arise after her capture in Turkey. When Australia stripped Suhayra Aden off her citizenship, Jacinda Ardern had launched a scathing attack on Canberra for "abdicating its responsibility," while adding that "great care" was being taken to minimise any risk to New Zealanders.
Given the propensity of the Jacinda Ardern administration to open its arms and embrace radical, violent extremists, New Zealand is definitely going to be turned into a hell hole very soon. On top of that, the Scott Morrison government seems to be outsourcing criminals and extremists to Australia's neighbouring country, given Jacinda Ardern's rather strong inclinations to be seen as the messiah of human rights. By 2020, Australia had deported over 2,000 criminals to New Zealand.
Read more: Pro-China and Pro-Islamic Radicalism – How Jacinda is all set to drive New Zealand straight to hell
Even back then, Jacinda Ardern had said, "You have deported more than 2,000 individuals, and among them will be genuine Kiwis who do need to learn the consequences of their actions. But among those 2,000 are individuals who are too young to become criminals on our watch, they were too young to become patched gang members, too young to be organised criminals."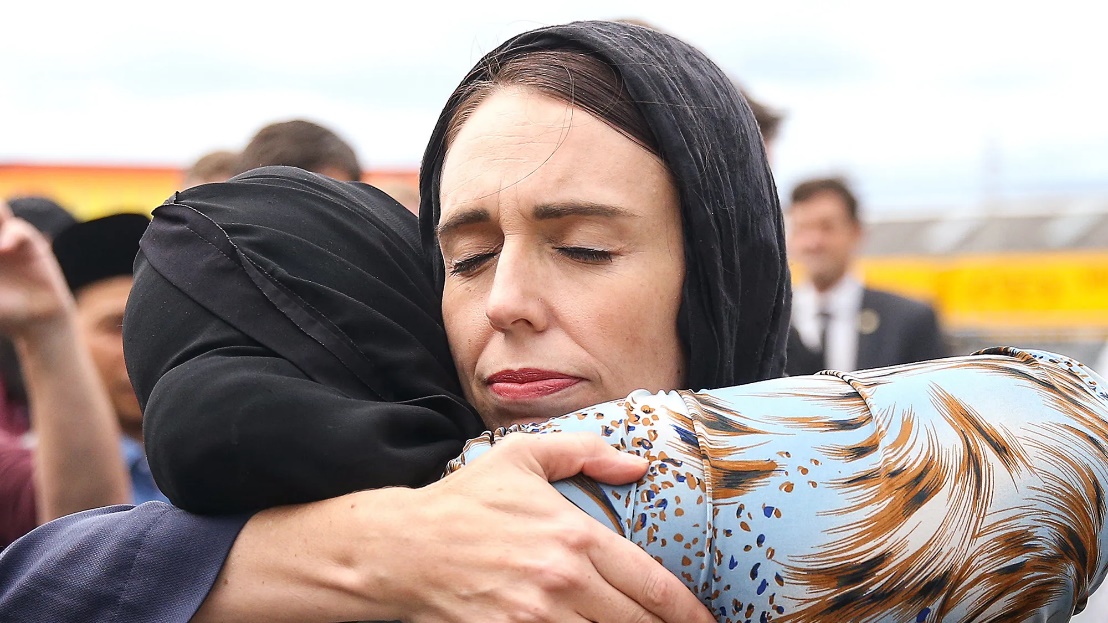 Most recently, Jacinda Ardern said cancelling Suhayra Aden's citizenship would leave her and her children "stateless". She added, "They are not Turkey's responsibility, and with Australia refusing to accept the family, that makes them ours." Importantly, Australia has a law for stripping off the citizenship of terrorists. This law allows Australia to not be held liable under the Convention on the Reduction of Statelessness. New Zealand could pass a similar law and prevent terrorists from entering its territory. However, Jacinda Ardern is more interested in being seen as their saviour.
Last year, the New Zealand police had decided to include Hijab in their uniform so that no one has to "compromise their religion and values". This was in addition to an earlier effort by Jacinda Ardern to cater to the Islamist-fundamentalists by sporting a Hijab.
A few days ago, in a brazen display of its soft handedness towards the country's extremist populace, New Zealand's authorities effectively blocked the broadcast of a moment of silence in the Tokyo Olympics Opening Ceremony that was held for the Israeli athletes killed by Palestinian terrorists at the 1972 Munich games. This was the first time that those victims were formally honoured at a global event, and for Jacinda Ardern to block a moment commemorating their memory shows how Islamist appeasement is rampant in New Zealand.
Being as that may, Australia is ensuring that Jacinda Ardern gets as many Islamists as she wants in New Zealand. Although this might serve the immediate purposes of the liberal icon, in the long run, New Zealand and its people will suffer painfully.