With empty stomachs and freezing powerless houses, it seems that the Chinese people have had enough of the oppressive regime of the Chinese communist party. And resultantly, fatal bomb blasts and explosions are taking over entire mainland China. Media reports suggest that about ten explosion accidents have rocked China in just one week from since 21 ahead of the sixth plenary session of the CCP commencing from November 8 in Beijing. This raises serious questions whether these high-intensity bomb blasts, causing several deaths and injuries, are a mere coincidence or do these reflect the staggering level of chaos in the top CCP echelons.
Timeline of the blasts rocking China over the past one week
The first blast was reported on October 21st, the Propaganda Department of the Heping District Committee of Shenyang City, Liaoning Province issued a notice regarding the occurrence of a massive bomb blast in a hotel, claiming 5 lives and injuring a total of 47.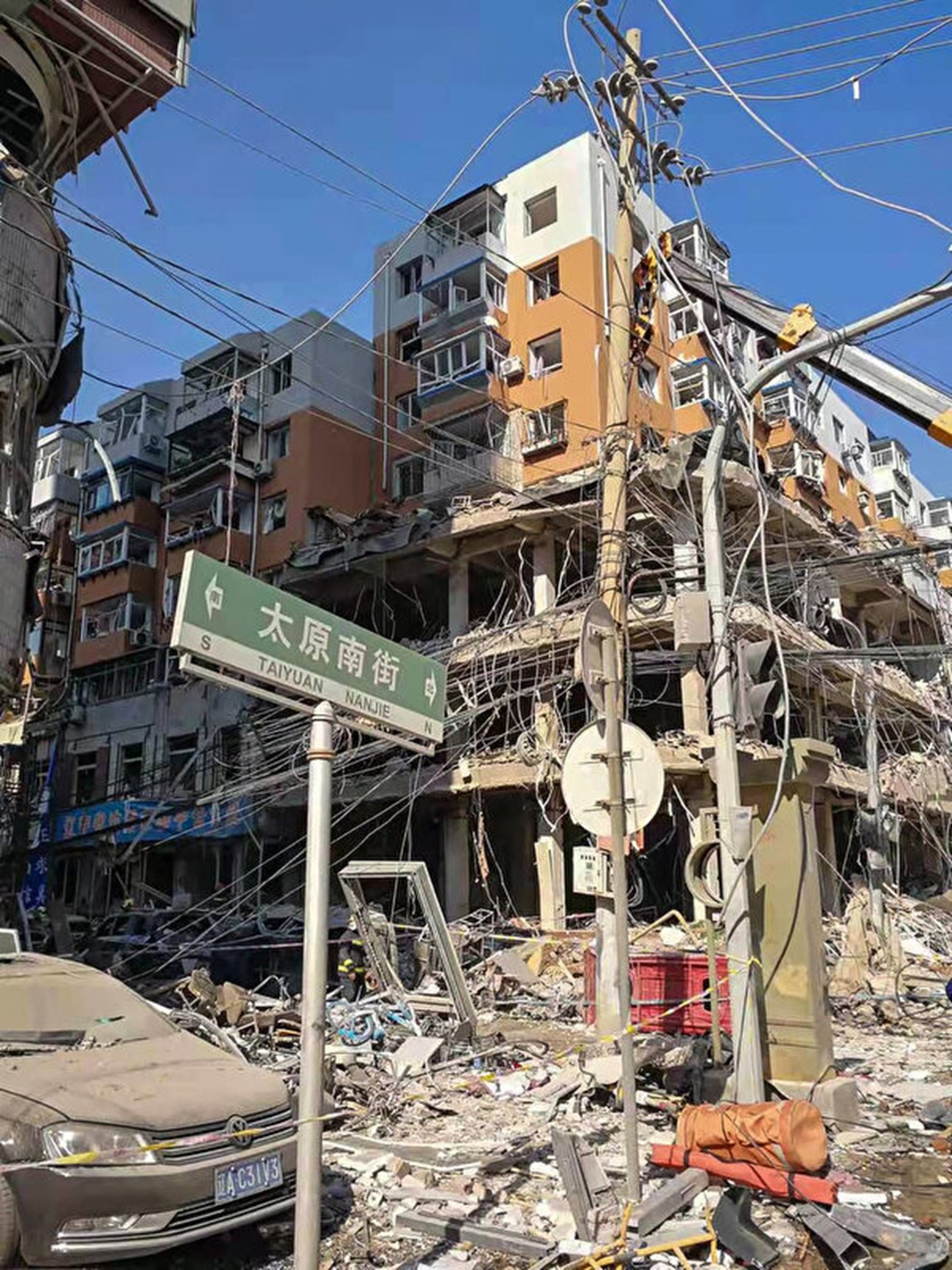 On October 22, another incendiary explosion shook the Alxa League High-tech Industrial Development Zone in Inner Mongolia. Reportedly, a chemical plant had exploded in the middle of the night, killing at least 4 people, and injuring 3 others.
On October 24, two blasts rocked the CCP controlled nation, with one explosion taking place in Wafangdian City and the other in a laboratory on the campus of Nanjing University of Aeronautics and Astronautics. The two blasts resulted in killing 4 people with injuring tens of others.
On October 25, another explosion occurred in the snack street at the north gate of the Huangdao campus of Shandong University of Science and Technology.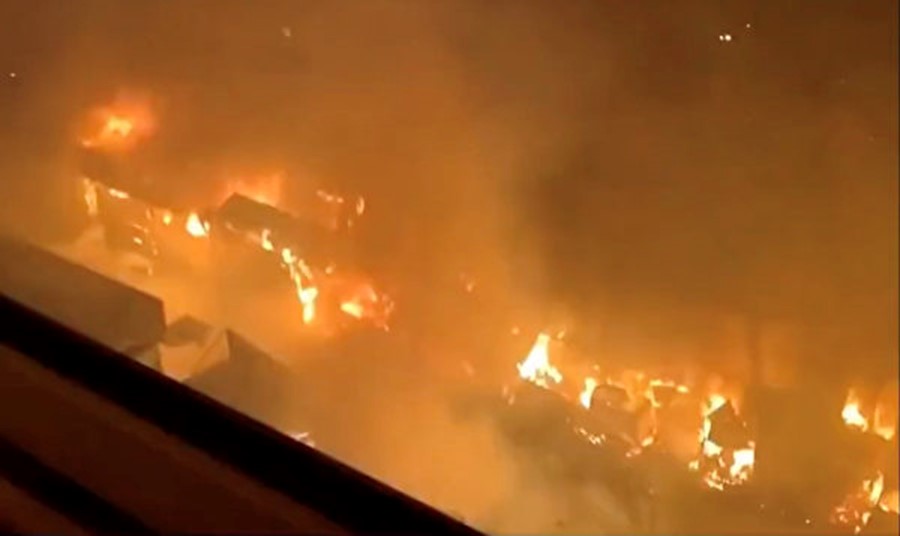 October 26 saw big explosions in China's three provinces. The first explosion took place in Shandong Province, where some trucks parked in a residential area in Zibo city blew up in mysterious circumstances.  Netizens claimed the blasts were strong enough to terrify the people residing as far as 20 km from the area where this incident took place. Similarly, two other explosion incidents were reported in Guangdong and Jiangxi Provinces.
On October 27, similar incidents were reported in Chinese media detailing the explosions taking place in Guangdong province and Tianjin city.
Who carried out these blasts?
Now, the first question that comes to our mind is, who carried out these bomb blasts and massive explosions throughout China, that too escaping the stringent censorship and monitoring measures deployed by the CCP. Interestingly, the Chinese media has kept itself busy in fabricating a major cover-up.
First of all, the details around the actual number of casualties in these incidents are quite blurry; with the state media shying away from reporting the death figures in the case of several explosions. The other dubious fact about the media coverage is that every blast is blamed upon gas pipelines and gas tanks leakage. Also, these high-intensity and unusually big explosions have taken place ahead of the Sixth Plenary Session of the 19th Central Committee of the Communist Party of China. Hence, there is a great possibility that these blasts could be linked to an anti-CCP faction with certain political ambitions.
Political crisis in China
The other noteworthy point here is that many of these incidents have taken place in factories, schools, and Universities, which may be linked to rising resentment among the Chinese workers and students against the CCP's policies.
Make no mistake, 2021 is the most sensitive year for Chinese President Xi Jinping, as far as his political ambitions are concerned. Jinping is eying to secure his third term in the office amid the fears of an impending coup and a massive anti-Jinping campaign within the CCP. Hence, it is a do-or-die moment for Jinping's rivals, who are now striving to take his empire down before he cements himself on the CCP's throne for the next five years, and maybe forever.
Hence, an unnerved Xi Jinping has gone on a rampage to decimate everything that seems to threaten him. Be it Chinese billionaires or Chinese celebrities, all of them have faced the wrath of Jinping's rising anxiety. No one is safe in China now. Even Chinese Vice President Wang Qishan is facing pressure from Jinping, amidst a major purge on his rivals in the Chinese Communist Party (CCP).
Read More: It's Chinese President Xi Jinping versus Chinese Vice President Wang Qishan
The Chinese President was earlier targeting private enterprises like tech giants and edutech companies. But he is now going after state banks and other financial institutions, in a bid to downsize his lieutenant, Vice President Wang Qishan.
Hence, there is a greater possibility that these bomb blasts rocking China could be just the tip of the iceberg, and a much bigger and more lethal anti-Jinping campaign could be brewing in China behind the curtains. With China already reeling under massive energy, food, and economic crisis, it won't be long before a political crisis in China acts as the last straw for the CCP's tyrannical rule over the country.