Who is China's number one enemy? It has to be the East Turkestan Independence Movement or the ETIM. The ETIM has two clear motives. Firstly, it tends to free the Western province of Xinjiang from the clutches of China. Secondly, the militant group dares to punish China for carrying out genocide against Uyghur Muslims.
ETIM joining hands with terror outfits to punish China
Now, a UN report has revealed that the ETIM has joined hands with various terror outfits across Pakistan and Central Asia to beat the living daylights out of Xi Jinping. The militant group is closely collaborating with Al-Qaida, Tehrik-e Taliban Pakistan (TTP) and Jamaat Ansarullah.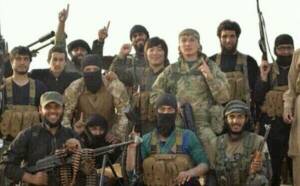 They may blow up China's oil or gas pipelines running from Central Asia to China, thus disrupting China's energy supply chains and paralyzing the Chinese economy. The group is also believed to have taken Islamic State on board. ISIS, under the leadership of ETIM, is aggressively recruiting fighters from other militant groups to form a joint front against the communist nation.
Recent media reports also reveal that several ETIM fighters are frequently visiting the Wakhan corridor, a narrow strip of territory in Afghanistan lying between Pakistan and China while calling for a "return to Xinjiang for jihad".
Read More: Taliban's ETIM misadventure has the potential to sour Pakistan-China ties
Red flags already raised in Beijing
What is China doing to tackle this burgeoning ETIM menace? Firstly, it wholeheartedly embraced the Taliban, filled its coffers with Yuan and attempted to wield its influence in Afghanistan to rein in the Uyghur group. But, it miserably failed.
It serves no purpose for the Taliban to turn its guns on ETIM. Groups like ETIM have helped the Taliban through all these years fight its adversaries, and going against these groups can probably topple the Taliban regime in Afghanistan in a trice.
ETIM fighters are happy with the Taliban takeover of Afghanistan. They believe the Taliban would help them spread Islamism across the borders with China and thus liberate millions of Uyghurs from Jinping's tyranny.
These groups are looking forward to international recognition of the Taliban, believing that the "terrorist" label will soon be removed. They also anticipate that the De facto Taliban administration will provide them with refugee status and passports, enabling them to travel internationally.
Read More: China's number one Enemy ETIM is back and more powerful than ever
China fuming at Taliban
China's official pamphlet Global Times last year had vented its frustration  against the Taliban in a piece by saying, "at present, the verbal expression of the Afghan Taliban is very different from that in the past, but we do not know what specific policies they will champion in the future."
Disillusioned with the Taliban, and after getting its fingers burned in Pakistan with incessant attacks on BRI projects, China is now crying hoarse at the UN, asking the world to re-designate the militant group as a terror outfit, and impose sweeping sanctions to hinder its move to tank Chinese assets.
A Chinese envoy last week in the UN said, "We call on the Security Council and the international community to pay close attention to the active and developing terrorist threats posed by ETIM/TIP, to cut off its connection with ISIS and erase the space for it to breed and do harm."
Interestingly, it was the Trump administration that had removed the terror label from the ETIM in 2020, inviting vehement condemnation from China. And today, thanks to Trump's efforts towards mainstreaming ETIM, China is set to lose its assets worth billions in Pakistan, Afghanistan and across Central Asia. Now just wait, and watch until ETIM make its first move against China in the coming month.