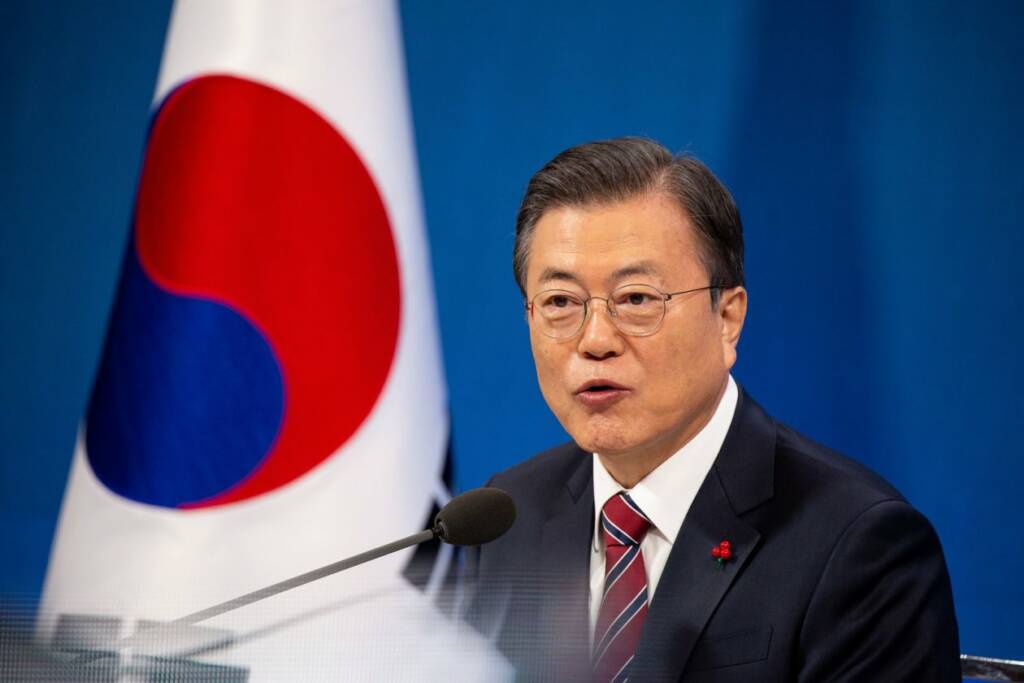 According to a high-ranking government official, South Korean President-elect Yoon Suk-yeol approached the Quadrilateral Security Dialogue about attending the group's upcoming summit in Japan as an observer. Soon, South Korea intends to join the QUAD.
But the reports were later denied by the South Korean government. Well, the suddenness is a little strange. It's possible that the claims of an unofficial approach are accurate and Sleepy Joe could have manipulated the situation with the help of outside forces.
Joe Biden wants the QUAD alliance to soften its stance on China and concentrate on other issues. He is always striving to destabilize QUAD allies in order to draw attention away from China.
For this, The  United States has been trying to get South Korea in the QUAD for quite some time. However, it has now begun to lose interest due to regime change.
Biden wanted Moon Jae-in's Korea to Join
The United States, Japan, India, and Australia, collectively known as the Quad, function as a check on China's growing power in the Indo-Pacific. During the Trump administration, the QUAD reached its pinnacle of development. Cut to the current administration of President Biden, China has never been a huge issue under QUAD.
Joe Biden looked up to former South Korean President and a China-Dove Moon Jae-in to join QUAD. so, he can cleverly diverge attention from China and focus on other agendas that have legitimate no business with other countries of the QUAD.
Rather than checking China's expansion. The Main issues under QUAD become agendas like Climate change, Denuclearisation of North Korea, and Human rights.
Read More: NATO attempts to undermine India and Quad in the Indo-Pacific
However, it was expected that Moon would resign soon, and that is exactly what happened. Yoon Seok-youl, dubbed the "China Hawk," assumed command of the country, and Biden's plan was thrown into disarray.
The incoming president of South Korea is a China hawk. As a result, his inclusion in QUAD will inflame anti-China sentiment even worse which may worry Biden.
Read More: Biden wants to add South Korea to the Quad to weaken it but the move will backfire in less than a year
Biden is constantly undermining QUAD Allies
 If you believe Biden's primary aim to weaken QUAD was to persuade Korea for its personal goals, you are badly mistaken. He has been attempting to do this for a long time. Take, for example, India and Australia.
India and Australia are other important allies of QUAD. Joe is already hunting these nations to derail QUAD's plans. How? Take a peek around.
Biden played a dirty trick in association with Japanese Prime Minister Fumio Kishida. Fumio Kishida met with NATO Secretary-General Jens Stoltenberg shortly after the G7 summit in Brussels. India was mentioned nowhere during the brief about QUAD.
Already looking for expansion in the Indo-pacific region, this was NATO's attempt to suppress India's dominance in this critical region at the behest Biden administration. Furthermore, He has also attempted to isolate India by calling it a member of the Russia-China axis, has threatened India with 'Human Rights' allegations, and has labeled us as 'shaky.'
Similarly with Australia. Last year, Australia, the United States, and the United Kingdom sig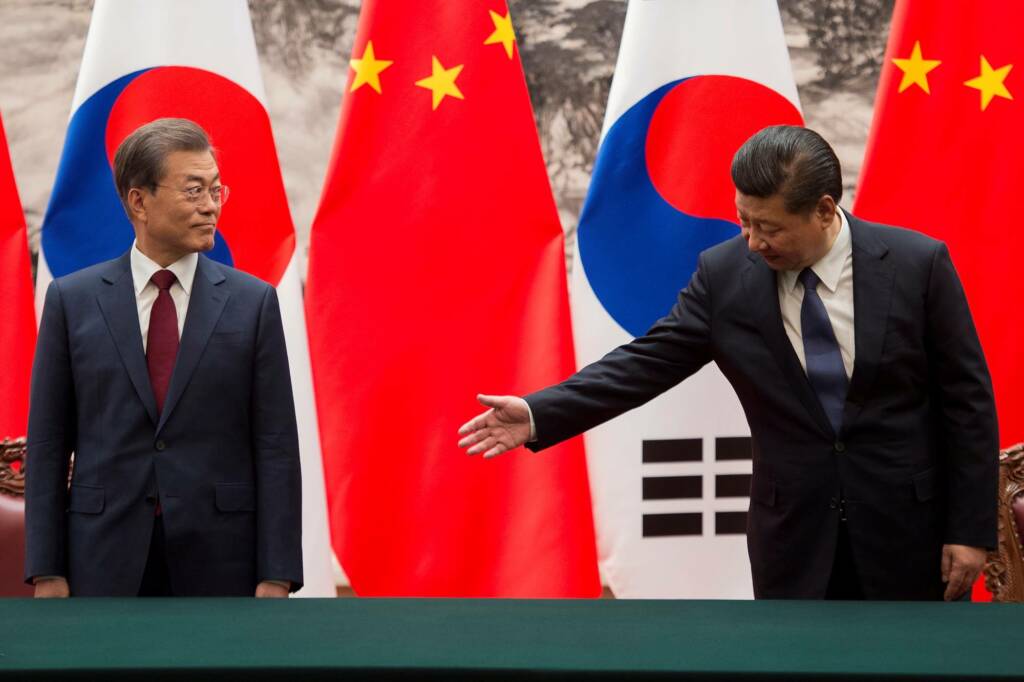 ned the AUKUS agreement to make Australia capable of countering China. However, no further progress on the deal was seen after then. It got activated again as Biden was garnering support against Russia and it thought Australia can help it.
Joe Biden has given numerous examples to demonstrate that he is totally unconcerned about his QUAD allies.
Read More: Biden is desperately trying to project India as a member of the Russia-China axis. Illogical and laughable
Joe Biden has never been tough on China in terms of strict actions. And, with Moon Jae-In no longer at work in Korea, Joe Biden's sinister intention to destabilize the QUAD alliance and aid China has been on a rise. Yoon, South Korea's incoming president, is a China hawk. As a result, including him in QUAD will fuel more anti-China sentiment.  So, it's quite certain that Joe Biden may have utilized external pressure to prevent South Korea from attending the QUAD summit.