The authoritarian communist and dictatorial government of Vietnam has repeatedly threatened to shut down Facebook if it does not comply with government orders.  Vietnam has announced a new legislation that is forcing social media companies to remove anything deemed illegal within 24 hours. However, the new restriction may result in the social media giants mainly Facebook losing $1 billion in income in the communist country.
No right to dissent
Nevertheless, Vietnam is dominated by the ruling party 'Communist Party of Vietnam (CVP)'. Expression rights, religious freedom, and civil society activism, all are severely restricted under CVP rule. Citizens' use of social media and the internet to express resent and exchange critical information has been increasingly targeted by authorities. In the global ranking of press freedom produced by Reporters Without Borders, the country is ranked fifth from the bottom. Also, as per the freedom on the net 2021 index, Vietnam scores 22 out of a score of 100, which indicates the people of the country cant' freely access the internet.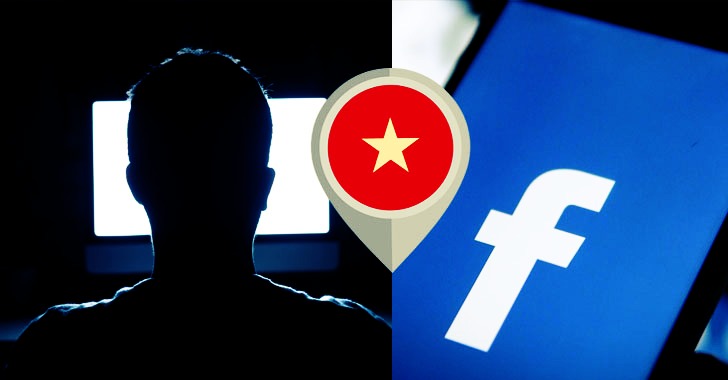 Facebook- only hope for Vietnamese
In a country where there are no independent media, Facebook is the only way for Vietnamese to learn about controversial matters that are trending across the internet. The platform is not only a platform that offers citizens the "freedom to dissent," but it is also a platform that many businesses use for e-commerce. Vietnam initially had been a lucrative market for Facebook. In 2018, Facebook made about $1 billion (£750 million) in revenue from the country, accounting for roughly one-third of all revenue from Southeast Asia.
Facebook said: "Millions of people in Vietnam use our services every day to connect with family and friends and thousands of businesses rely on them to reach customers. We don't always see eye to eye with governments on issues like speech and expression, including in Vietnam, but we work hard to defend this right around the world."
However, the social media firm has been under pressure for a long time to filter content that is in violation of the law. Despite broad economic reforms and a growing willingness to embrace social change, the Vietnamese Communist Party maintains tight control over the media and tolerates little opposition. And as a result of the censorship, the site has been losing money in the country.
Also Read: China suddenly behaves like a nice guy after one of its military planes crashed near Vietnam
According to Facebook's own transparency report, the number of posts it censored in the country more than doubled from 834 in the first half of 2020 to more than 2,200 in the second half of the year.
However, the government is tightening its grip more on social networking platforms. Previously, social media platforms were given a few days to respond to requests from the Vietnamese government; however, with the recent amendments, there will be no grace period for the removal of any illegitimate content criticizing government authorities and policies, and active "illegal live streams" must be blocked within three hours, as per the new '24 hr rule' law.
Despite the fact that the Vietnamese communist party has implemented economic reforms, the country's 'freedom to dissent is severely restricted. But bringing such reforms makes little sense if the Vietnamese are unable to oppose government policies that are not pro-people.
Also Read: 20 million people in Vietnam could perish due to China's Water War