According to a recent poll conducted by INSA pollsters, German Chancellor Olaf Scholz's popularity has plummeted to the lowest since he assumed the office on December 8, with more than half of the German population unsatisfied with his policies.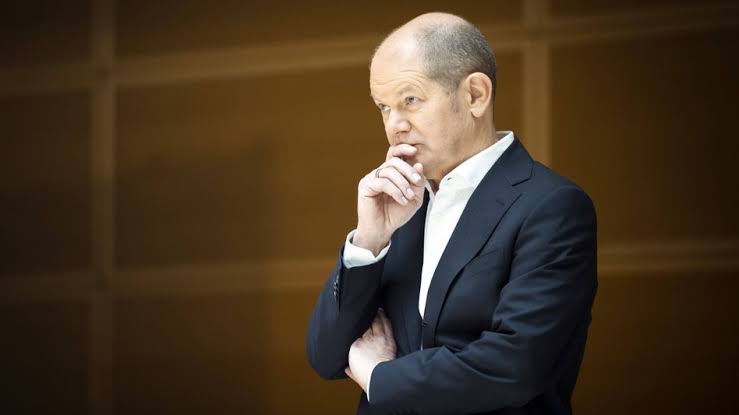 Post the stepping down of the previous chancellor Angela Merkel, a new administration was elected, and Olaf Scholz was designated. Olaf has always appeared to be confused and inconsistent w.r.t. his policies including the relations with Russia.
As compared to his predecessor Angela Merkel, Olaf appears to be weak and timid. Whereas, his coalition partner Annalena Baerbock, the leader of the Green Party, is the polar opposite of Olaf. Her stands are clear. Baerbock doesn't mince her words.
Olaf Scholz's love for Xi and hatred for Putin
Even before he became chancellor, Olaf Scholz promised Xi that Merkel's policies would be continued. He is alleged to have promised to work to get the EU-China deal back on track while also keeping his squabbling coalition members at bay.
After Scholz's assumption of the office, Chinese President Xi Jinping was one of the first foreign leaders to congratulate him. Xi urged him to continue the 'win-win partnership' their two countries had accomplished under Merkel's leadership.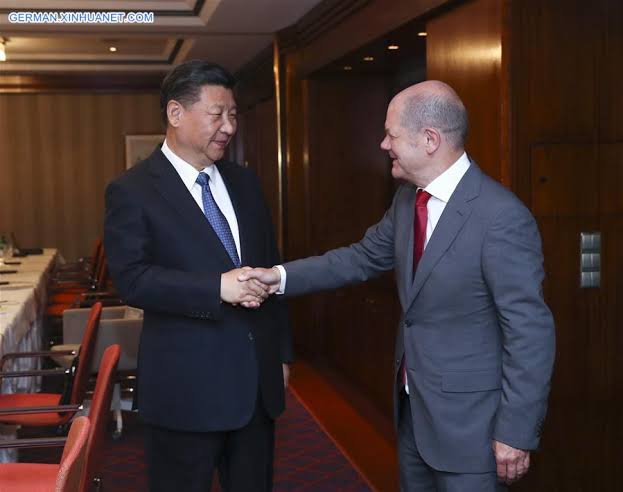 The situation in Russia, on the other hand, is not the same. The majority of Olaf's statements imply that he is perplexed when it comes to Russia.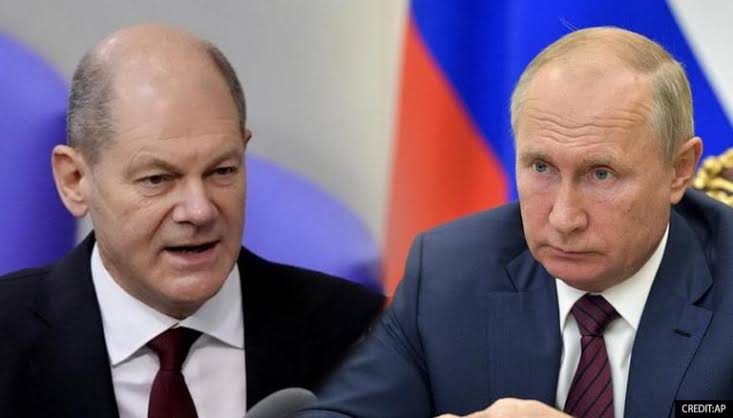 Germany was outraged by Russia's invasion of Ukraine and was quick to side with Ukraine to isolate Vladimir Putin. Olaf has even accused Putin of war crimes in Ukraine. Scholz's government has also promised Ukraine more than a billion euros as financial aid which it may need to fight back.
But things soon took a sharp turn. Scholz eventually withdrew from the Russia-Ukraine conflict and began siding with Russia indirectly.
Furthermore, he soon started going against China as well. Perhaps, the Green Party leader, Annalena Baerbock, is working behind the scenes and guiding the German foreign policy.  Baerbock apparently isn't anti-Russia but an anti-China sentiment holder. Hence, there must have been some sort of pressure on Scholz to back off, it appears.
Read More –
A huge crackdown on China is set to begin in Germany
Also Read –
Germany officially declares China an enemy nation and purges all China dove officials
Baerbock the Kingmaker
So, what's holding Scholz back? In recent years, the relationship between China and Germany has taken a turn for the worst. Only one woman, Annalena Baerbock, deserves recognition for this sudden change of heart.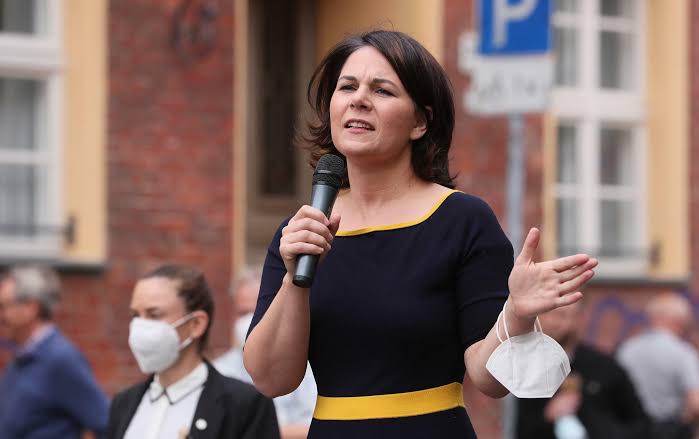 Annalina Baerbock has made a point to put pressure on China by repeatedly pressing for Human Rights. The co-leader of the Greens has regularly chastised China, and promised a "return to a more active German foreign policy" governed by "moral principles".
Baerbock is aware of the concerns of Germans. Germany has recently refused to send troops to Ukraine. What neighbouring nations saw as perilous reliance on Russia, the German government saw as an opportunity to improve relations with Russia. Moreover, Baerbock recognizes that the EU requires Russia to defend its citizens against China or the United States.
Thus, Germany's coalition government currently represents a diverse spectrum of opinion with China hawks, China doves, Russia hawks, and Russia doves cooperating. Scholz is the clan's leader. Annalina Baerbock, on the other hand, is the one who makes all of the behind-the-scenes choices.
Read More –
Merkel free Germany makes China Submarine Free
Also Read –
After Biden's reign is over, Europe and Russia will become the best friends forever
The EU expects Germany to play a central role in its tussle to isolate and stop Russia as the devastating war in Ukraine continues. But, the Baerbock-Scholz alliance has changed course for the greater good of Europe.