Although Biden has hardly criticized China in recent years, a recent case is a rare exception. It is from yesterday.
China has been accused by US President Joe Biden of interfering in congressional negotiations over a competition bill aimed at boosting domestic semiconductor manufacturing.
Since 2020, the United States and China have been racing for supremacy in the semiconductor INDUSTRY. The United States maintains its dominance till now. China, on the other hand, is not far away and is taking the US very seriously.
In US television discussions, questions such as whether the US is "at-risk" of losing are becoming louder. This could be one of the reasons why Biden is so upset over the issue of 'semiconductors'.
 Joe Biden's allegation that China is Meddling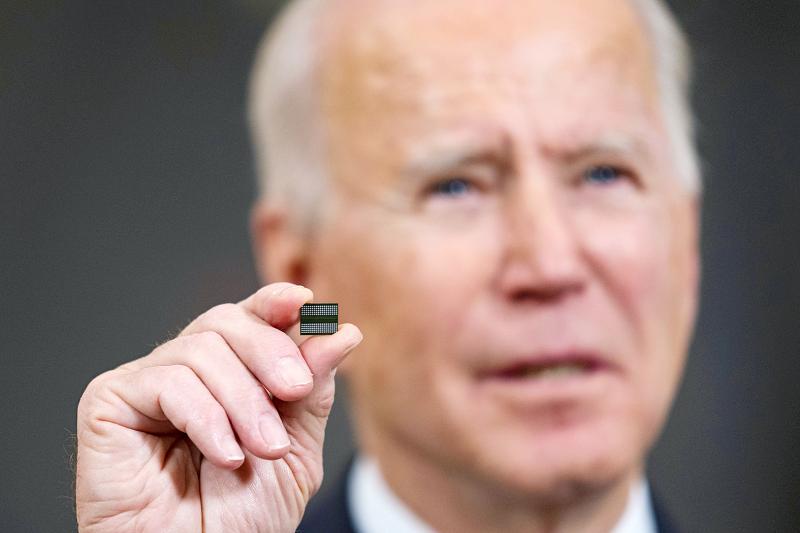 Joe Biden has typically acted as a Chinese ally for some time now. However, when it came to 'semiconductors', he got irked.
Yesterday, Biden made a call for the adoption of the long-stalled legislation i.e. Competition Bill during a visit to the Lockheed Martin Corp. plant in Troy, Alabama.
The legislation, according to the President, is a matter of national concern. One of the reasons why the Chinese Communist Party is campaigning against the bill is because of its utmost national importance.
Joe Biden stated, "Fundamentally, this is a national security issue. This is one of the reasons why the Chinese Communist Party is lobbying folks to oppose this bill," furthermore, He added, "And it's an issue that unites Democrats and Republicans. So, let's get it done."
Moreover, these words were among Biden's harshest criticisms of China's Communist Party after the Russia-Ukrainian war started.
According to people familiar with the meeting requests, the Chinese Embassy in Washington has been seeking meetings with administration officials, congressional offices, think tanks, and businesses to learn more about the bill's status and which provisions are likely to make it to the president's desk.
Read More:  Japan swirls and hits China with a heavy semiconductor club
The Semiconductor War
Semiconductors, commonly known as "chips," are a critical component of tech equipment and play a crucial role in economic progress.
These Nano-sized silicon wafers are smaller than a strand of human hair and store up to 40 billion components. Furthermore, they have a massive economic impact on the globe.
Its recent shortage has sparked soaring prices across the globe and spectacularly on the tech and gadgets.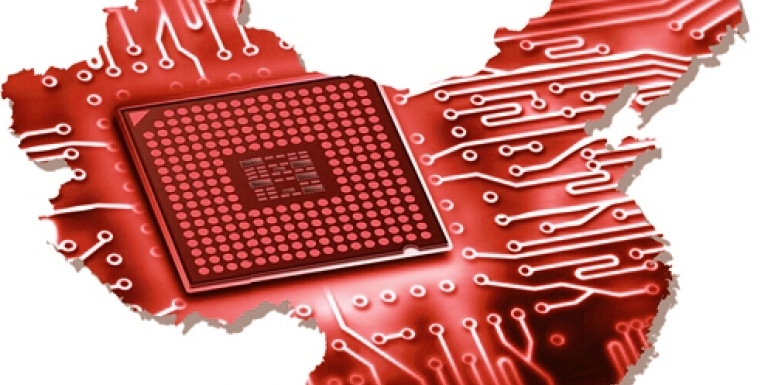 For years, The US has maintained its grip over the semiconductor industry, controlling 48% of the market share, estimated at $193 Billion in terms of revenue. 8 out of 15 semiconductor firms in the world are from the US, with Intel on top in terms of sales.
Now coming at China, it has been a net importer for three years in a row, has imported at least $300 billion in chips more than any other country, and supplies just around 30 percent of its chips domestically. China is mastered in copying and the US fears that it can create problems for the US in the future.
In 2021, The US government placed sanctions on China's largest chipmaker, Semiconductor Manufacturing International Corporation (SMIC), citing military end-use in China. On which, CCP struck back. China released its 14th five-year plan, intending to elevate autonomy in semiconductor production to help achieve technological self-reliance.
Read More: Malaysia emerges as the biggest winner of the US-China semiconductor war
Nowadays, Semiconductors are a soft point if you want to tease the USA. Furthermore, Joe Biden openly attacking China is a rare phenomenon but an interesting one. The Chinese Ambassadors in the US are looking to block or influence the support for the bill and hence, Biden is frustrated.
Watch-