Russia has been one of the major oil suppliers to China. Even after the post-Russian invasion of Ukraine, China continued its oil trade with Russia. The world especially the West and the European countries have been continuously exploring the other options for their oil needs, but, China has been reluctant to do so.
China's mingling up with Russia has not been liked by Biden for obvious reasons. For this, Biden seems to have offered China an alternative to the Russian oil, i.e. Iranian oil. Iran has recently increased its oil output, as a result of which it is increasing oil exports and benefiting from a spike in oil prices as its biggest consumer, China. And, we assume that this ramping up of oil exports has been facilitated by the US's efforts.
Iran and China's increasing oil trade
Nevertheless, since the onset of the Russia-Ukraine conflict, China has been taking a neutral stance on the conflict. At first, it abstained from voting at the UNSC against Russia's aggression, and later it continued its oil and gas trade with Russia.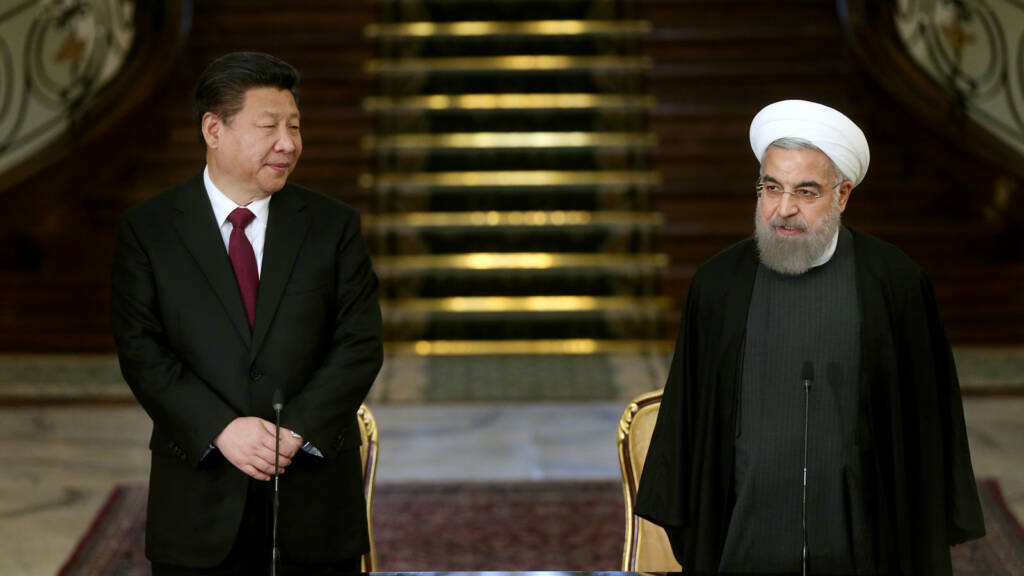 This is something not being admired by the US, as previously stated. So, the US is now trying to wed China with Iran for its oil needs. An important point to note here is that this is being done even though Iran is still under sanctions by the west. But it seems now that Iran has been exempted by the US to trade its oil with China.
Also read: Germany is going to go face down before Russia in less than a week
Iran's oil exports surged to 870,000 barrels per day in the first three months of the year, up 30% from an average of 668,000 barrels per day almost exclusively to China in the whole year of 2021, according to commodities data source Kpler. According to data from the Chinese Customs Administration, China reduced its purchases of Russian oil by 14% in March.
A win-win situation for all
Given the low cost of Russian oil, why would China be interested in purchasing Iranian oil? Well, China is terrified of Western sanctions. It wants to prevent the west from using the reason that China buys Russian oil as a justification to impose an embargo on it.
Already, investors and businesses are fleeing mainland China, fearful that the country may face sanctions if it adopts a pro-Russian stance amid the war. Therefore, to please the US, China is also ramping up its imports of Iranian oil.
Nonetheless, this provides Iran with a significant opportunity to enhance its foreign reserves, while the US's goal of isolating Russia would be achieved, as China has recently become one of Russia's key trading partners. However, there is a slim chance that China may eventually cut ties with Russia.
China will likely continue to trade with Russia. On paper, China may expand its reliance on Iranian oil to appease the US and prevent the west from embargoing itself.
Watch -,