The energy security of Europe lies squarely in the hands of Russia. The European Union, however, is under tremendous pressure to decouple from Moscow and stop getting petroleum and natural gas from Russia. To that effect, the EU is preparing to ban the import of Russian energy supplies. The European Commission is in the process of sharing the bloc's latest sanctions package, which includes a total ban on the import of Russian oil and gas, with European governments on Wednesday.
Here's the interesting part. The European Union's ban on Russian energy imports is not as 'total' as it sounds. According to Reuters, the European Commission might offer Slovakia and Hungary "an exemption or a long transition period". The oil embargo is likely to be a phased one anyway, most likely taking full effect only from the start of next year.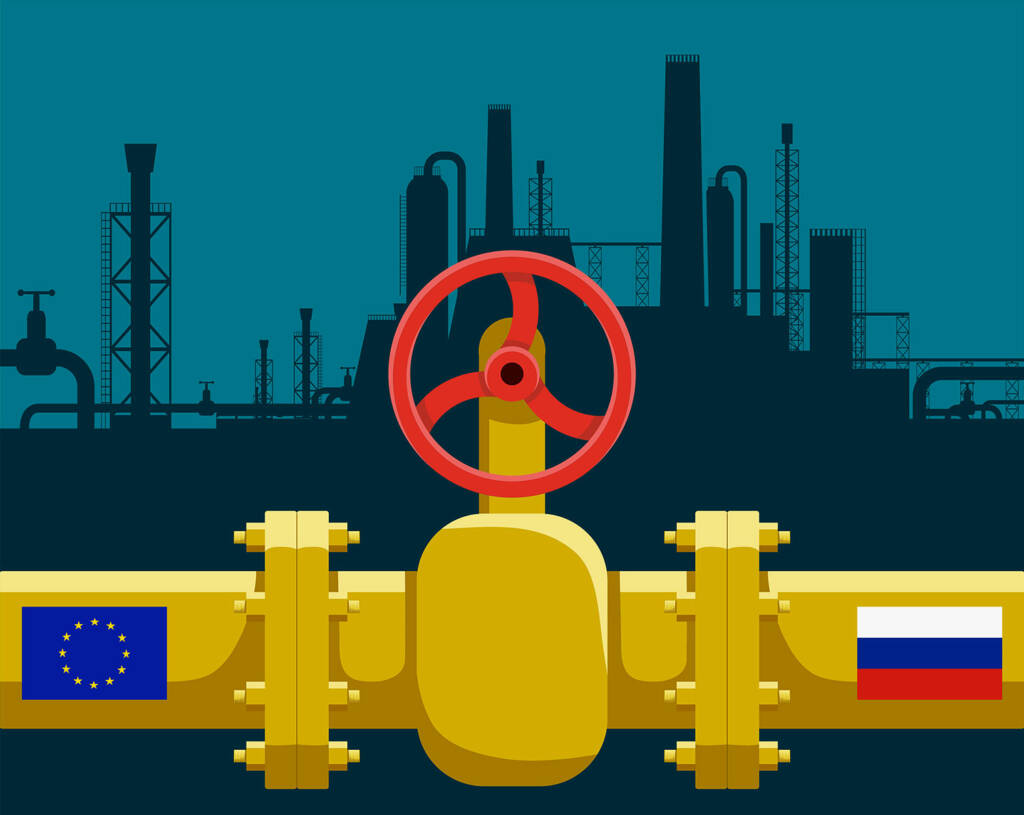 Germany Supports the Ban, But Won't Like Exemptions for Others
Slovakia and Hungary depend on Russian oil imports for 96% and 58% of their energy needs respectively. So, if Slovakia and Hungary can be given sufficient legroom and a longer period of phasing out Russian oil, why can Germany not be accorded the same privileges?
Remember, Germany has been the top buyer of Russian oil in the EU. Germany imported 35% of its crude oil from Russia in 2021. It bought roughly 550,000 barrels of Russian oil every day through last year. After the war in Ukraine started, Germany has been able to cut down its dependence on Russian oil to 12%. This was made possible after Berlin tapped the blood-soaked oil of Qatar.
Germany Has Different Dynamics
Germany cannot be compared with the likes of Slovakia and Hungary. It is much bigger, its economy is much more diverse and larger, and its population is significantly higher as well. And then, Germany is a leading European nation where industrial penetration is very high.
While it will be easier for countries like Slovakia and Hungary to move away from Russian oil and gas, Germany faces a much more complicated situation. Sure, Berlin is trying to put up a brave face. A country of its size, scale, and stature cannot cry before the European Commission – not when it likes to refer to itself as a leader of the EU.
Germany has warned that EU consumers should brace for a big economic hit and higher energy prices subsequent to the banning of Russian oil imports by Europe. Robert Habeck, Germany's economy minister and deputy chancellor said, "We will be harming ourselves, that much is clear…It's inconceivable that sanctions won't have consequences for our own economy and for prices in our countries."
Germany Might Have to Toe Russia's Line
Inflation in Germany has hit a 40-year high. According to Germany's federal statistics agency, consumer prices rose by as much as 7.3% from a year earlier in March. The war in Ukraine is driving Germany's economy to the ground. As a result of soaring inflation and largescale energy insecurity, Germany has slashed its 2022 growth forecast to just 1.8%.
Read more: Germany is about to starve insufferably due to its mindless anti-Russia campaign
Germany is staring at an all-out economic crisis in the face. Even though it may pretend to support a ban on Russian oil and gas imports, such a move would prove to be a death knell for its economy. Unless Germany is provided an exemption like Slovakia and Bulgaria, there is no way it can escape the doom that such a decision will bring about.
It is for this reason that Germany is expected to bow its head before Russia soon enough.  The realization is yet to dawn upon Berlin. The German government does not seem to realize the mess it is in. The only way out for it is to maintain a stable economy by not fidgeting with its energy security.
Watch –