A wheat crisis in China now looks inevitable as farmers begin destructing their crops illegally. Bloomberg reported that acres of wheat in China are being harvested early in some areas at a time when the world is grappling with soaring food inflation. The development has already sent the Chinese government into a tizzy. The agricultural ministry said it will investigate the matter.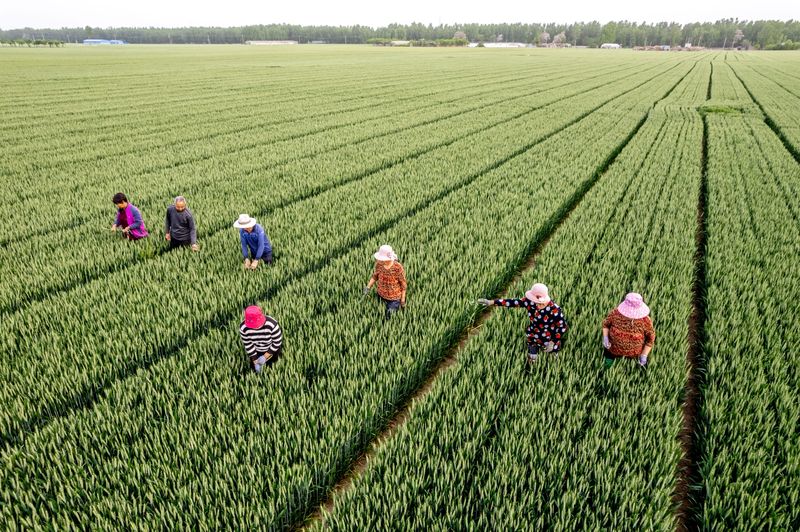 Why are Chinese farmers harvesting their unripened crops?
The early harvesting of wheat crops shows that Chinese farmers are deeply frustrated. There is no dearth of reasons for it! The biggest of all is the growing threat of floods and heavy rains.
Last year, farmers had to suffer heavy damages due to floods and rains. Now, the record-breaking rain forecast in China is prompting farmers to cut their crops early and sell them as silage for animal feed. Many farmers believe that selling crops as hay would offer them better returns than grains.
This is not Shanghai, but China's grain-producing area. The problem is that the wheat has been cut before it is ripe. What will the Chinese eat in the future? pic.twitter.com/2U1n4bDzSP

— new century (@newcentury1999) May 10, 2022
No imports to bank upon this year
Now, this could trigger a wheat crisis in China. Because the country is already struggling to become self-sufficient in wheat production. Last year, the country managed to navigate the food crisis by banking on wheat imports. According to the General Administration of Customs of China, the communist nation spent $98.1 billion importing food in 2020, which is 4.6 times higher than the figure 10 years ago.
Nikkei Asia reported that between January and September 2021, China imported more food than it had since at least 2016. Over the past five years, China's soybean, maize, and wheat imports soared twelve-fold. Imports of beef, pork, dairy, and fruit jumped five-fold.
Read More: CCP becomes CGHP: GH stands for Grain Hoarding
But this year, the crisis is all set to get aggravated since it won't be as easy for China to import food grains as it used to be a year ago. Food supplies from Russia and Ukraine, the world's top food-producing nations, are already throttled. This has sent prices soaring across Europe, Africa, and Northern America. Zero Hedge estimated that India's threats of wheat export bans due to severe weather, and planting issues in the US Northern Plains and Canada because of wet conditions could further dash food import ambitions for China.
A food crisis and higher inflation to follow
That's why China can't afford to see a poor crop production this year. Andrew Whitelaw, an analyst at Melbourne-based Thomas Elder Markets, was quoted by Bloomberg as saying, "If China has a poor crop this season, then they will likely have to continue with a strong import program. There are already question marks around China's food security ambitions as China has been importing large amounts of wheat this year."
Read More: Xi Jinping admits China could face a severe food crisis in 2022
All in all, a wheat crisis looks inevitable in China since the country would struggle to find enough countries to source its food imports. In such conditions, food inflation in China is expected to soar even further. And if China aggressively pursues its food import program by bidding at higher prices, it could very well trigger a food crisis in other parts of the world, including Africa and Europe.
Watch –