The situation of Christians in Nigeria is deteriorating. A few days ago, Muslim students in Sokoto, Nigeria's northwest city, stoned a Christian student to death and set her body on fire after accusing her of blasphemy against Prophet Muhammad.
A spokesperson for the Sokoto police stated that dozens of Muslim students at Shehu Shagari College of Education went on a rampage after a fellow student Deborah Samuel posted a statement on social media that was allegedly disrespectful toward Prophet Muhammad.
Not just this, the students forcefully dragged the victim from the security room where she was hidden by the school authorities, killed her, and set the premises on fire. This isn't the first time this has happened. This has been going on for a while. But the Nigerian President Muhammadu Buhari has been ignoring all these cases of grave human rights violation
Deteriorating Situations of Christians
Nigeria is Africa's most populous nation. Moreover, it's also the largest Christian nation in Africa with some 80 million followers of the religion According to the Pew Research Center, a staggering 89% of Nigerian Christians attend church services at least once a week, one of the highest shares in the world.
Nigeria was a peaceful country, until the rise of Islamic terrorist groups like Boko Haram and Fulani militants in the previous decade. Nigeria since then, has become the "world's largest killing ground for Christians."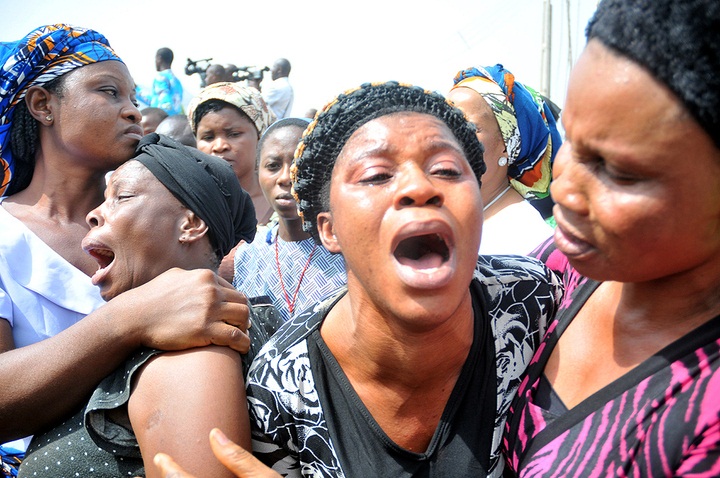 Genocide Watch, a nonpartisan watchdog group believes that about 11,500 Christians have been killed in Nigeria since 2015. That means around 2,300 a year which translates into roughly one new Christian martyr every four hours. In addition to this, around 4 to 5 million Christians are believed to be internally displaced.
The explanation for this is straightforward. Like in pretty much all parts of the world, the Islamic community of Nigeria has been radicalized in the past decade or so, most notably after the arrival of the Boko Haram Islamic terrorist group.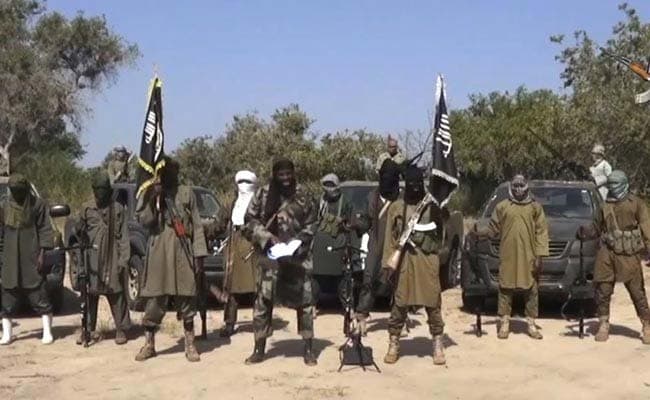 Read More: Biden has given the Islamists of Nigeria a free hand to kill Christians without fearing any backlash
Behavior Endorsed by Nigerians
The brutal murder of Ms. Yakubu is not the only incident. There is a whole book of such incidents. Many Muslims and non-Muslims have been accused of allegedly insulting Islam, and all of them have suffered a similar fate in the region.
In 2015 9 Persons accused of blasphemy were sentenced to death by a Sharia-ruled court in Kano, a city in Nigeria. A Nigerian humanist, Mubarak Bala, was given a long prison sentence. Even the people involved in the Nigerian media have actively supported the punishments of blasphemy.
This is @BashirAhmaad @MBuhari 's ex media aide. See his tweet years back on the #SaveKanoNine . Now, this kind of human being will then become an important figure in Nigeria… @GazetteNGR @Ekwulu @PoliceNG @arise@savndaniel pic.twitter.com/jLsV6ryAeD

— AlphaMale-74 (@OtuBamArujeje) May 13, 2022
Read More: 7 major geopolitical developments that the world has ignored to solely focus on Ukraine
Believe it or not, Nigeria is calling for slaughtering Christians in broad daylight. The government of Mohammadu Buhari must admit that Jihadist Islam is penetrating Nigeria.
These Islamic extremists exist not only in forests. They also operate in several mosques, courts, police, and army stations. Boko Haram jihadists and their sympathizers are not at all a small minority as some people claim.
Watch –