The present state of the United States is in pretty bad shape. Ever since Joe Biden has taken over the presidency, the United States has just seen shame and insult worldwide. Now, we have a new headline that will illustrate Biden's hypocrisy and how America is becoming a nation, no one could have ever imagined.
Joe Biden has been hesitant to address the migrant crisis, but now that the midterm elections are approaching and Title 42 deportation is on hold, he wants everyone to come as quickly as possible.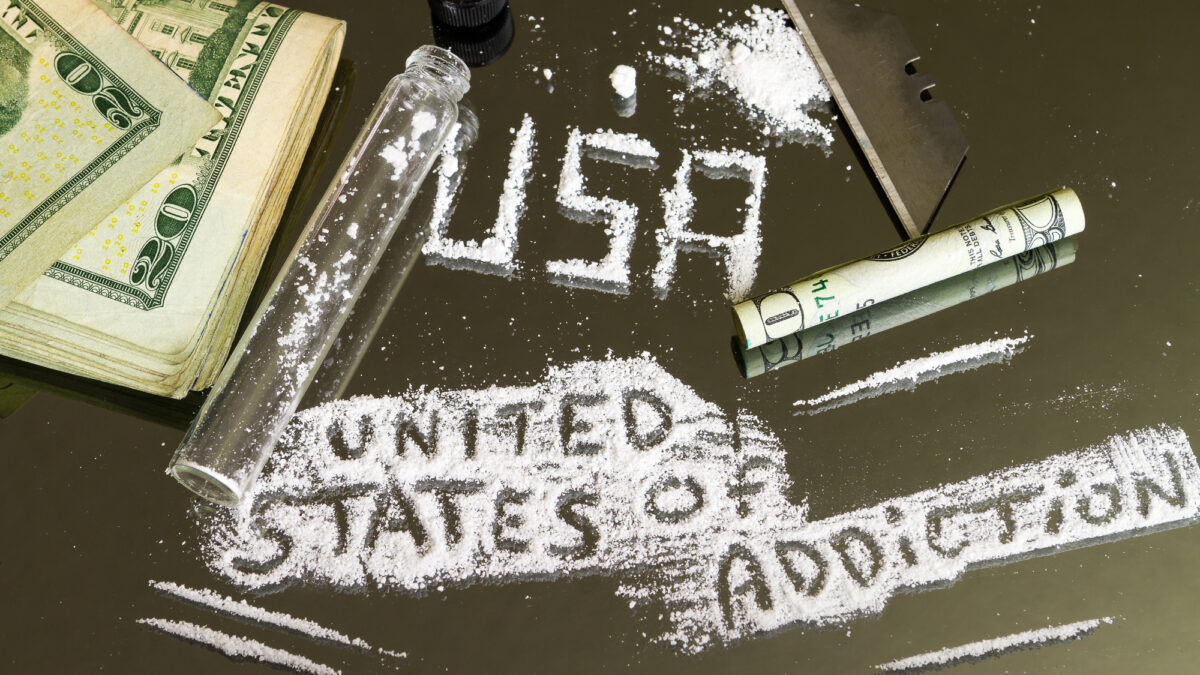 Drug overdoses spiked last year alongside a significant rise in illegal immigration, raising questions about how the increased traffic at the border could be leading to more drug-related deaths. But, now there are some answers to our questions.
Illegal Drug trafficking through borders
The Centers for Disease Control and Prevention's recent data shows a dramatic increase in drug overdoses last year, with a total of 107,000 deaths. Whereas, the US Customs and Border Patrol reported an increase in illegal immigration in 2021.
Do you sense some correlation?
"In FY 2021, CBP recorded a total of 1.72 million enforcement encounters, including 146,054 encounters of unaccompanied children, 478,492 encounters of individuals in family units, and 1,098,500 encounters of single adults," the agency said.
In addition, Illegal immigration is seeing no downward turn anytime soon. But, it looks like it will soar this year, as well as border patrol agents, have encountered 221,303 illegal immigrants in March.
With these migrants, drugs are also getting delivered to the United States. The Border agents are seizing large amounts of illegal drugs at the border. Just a few days ago, Border Patrol seized over 1,300 pounds of fentanyl. This contributes to over 340 million lethal doses of the Drug.
BORDER CRISIS: "We have seized over 1,300 pounds of fentanyl which is over 340 million lethal doses that we have been able to seize," reports Staff Lt., TX Highway Patrol Christopher Olivarez on Saturday's "Wake Up America." pic.twitter.com/GbTTrTnemG

— Newsmax (@newsmax) May 14, 2022
Not only this, the seizure of drugs like fentanyl-laced pills, has skyrocketed. Those pills are a key cause of overdoses since users are often unaware they contain fentanyl or of how much fentanyl they contain.
Whereas, former higher officials in the pentagon believe that the link between historic levels of illegal immigration and the devastating rise in overdose deaths among Americans is clear and undeniable. But, is Mr. Biden cognizant of the issue? Certainly not.
Furthermore, the inflow of drugs is also taking a toll on the major cost to Americans, in lives and tax dollars.
Read More: Un-Americanisation of America in full swing as Biden secretly sneaks in more illegal immigrants
 The Shambling Economy
The Gross Domestic Product (GDP) growth of the United States is already recovering from the pandemic shock. Whereas, the USA has shot itself in the foot with Russia's Ukraine war. It has been stated by the White House itself that Drugs, have a significant impact on the state's economy.
For instance, The economic cost of drug abuse in the United States was estimated at $193 billion in 2007, This value includes:
$120 billion in lost productivity, mainly due to labor participation costs, participation in drug abuse treatment, incarceration, and premature death;
$11 billion in healthcare costs – for drug treatment and drug‐related medical consequences; and
$61 billion in criminal justice costs, primarily due to criminal investigation, prosecution and incarceration, and victim costs.
Use your instincts now. Inflation is currently ravaging the United States, and it is already having a significant impact on Americans. Meanwhile, the number of migrants is skyrocketing, and lethal drugs are being seized in unprecedented numbers.
All this happening at the same time cannot be a coincidence, right?
Read More: So, Biden did have a plan after all. Get migrants first. And make them voters next
The United States' growth rate is quite low, but its people are definitely high. There is a dark cloud over the actual amount of drugs being trafficked into the United States. So, no one knows how many drugs are brought into the country illegally.