There was a time when European nations would invade and enslave other nations, turning them into client states. Nowadays, the European Union is stressed and trapped in its own traps. Recently, the EU pushed through a new list of sanctions in a bid to cut Russian oil completely. But, smaller nations refuted this.
Similarly, the EU looks to change major treaties and decision-making policies of the Bloc, which the bloc believes will be disastrous to its united stance as major powers will have superiority over smaller nations.
Furthermore, the big EU nation looks to induct Ukraine into the EU as soon as possible. Again, many nations are against it. But, the tilt is seen in their stance as Big nations are using Ukraine as a point to convince smaller nations.
What if we say that the big EU countries are creating smaller countries as client states? Wait till it makes sense.
Policy needs change, says Big Guns of EU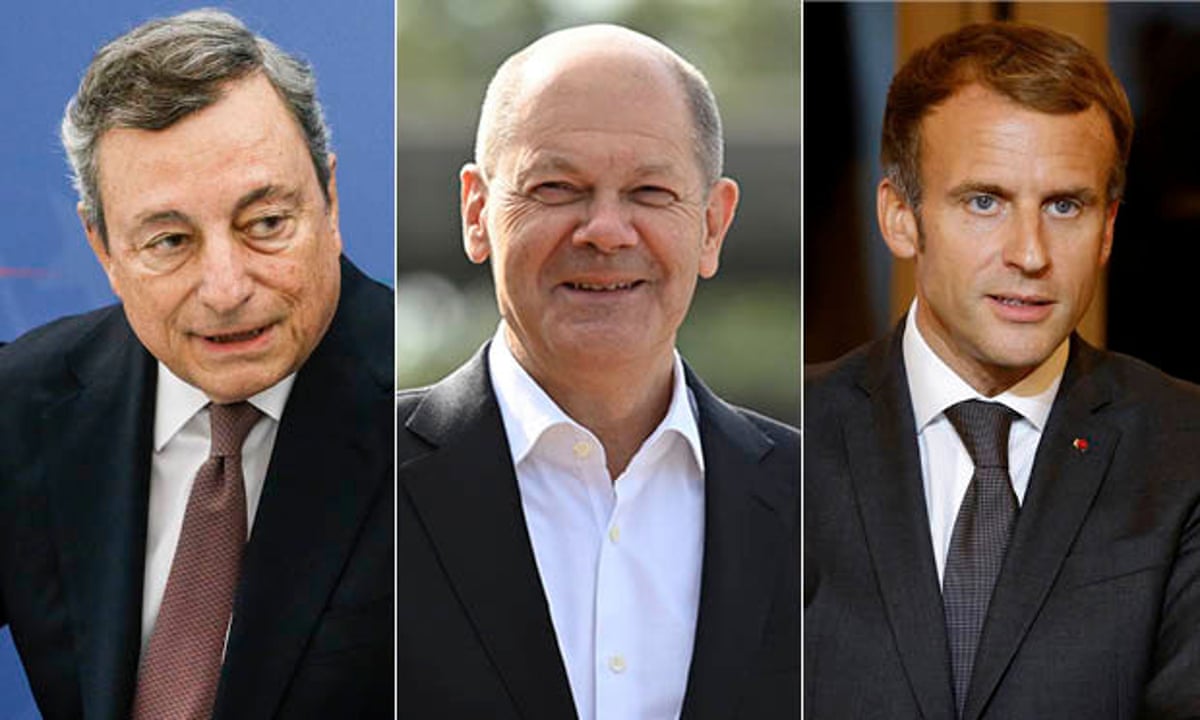 Firstly, what is a client's state? A "client state" is an attribution to nations that are economically, politically, and/or militarily subordinate to another more powerful state nation. Now, look at the EU. There are plenty of small nations. However, they are not client states as they hold the power to make major decisions as a part of the European Union.
In the EU, such decisions as implementing sanctions require a unanimous vote. Most of the small nations have demanded exemptions from sanctions because of their reliance on Russian gas and oil. The sanctions could not be implemented without their support.
Hence, Europe is engulfed in a discussion on EU reform following the conclusion of the Conference on the Future of Europe, with France, Italy, and Germany particularly focused on bringing the EU on a trajectory of reform.
For a long haul, these big nations of the European Union are constantly hauling demands for change in the EU Treaty policy and dropping the idea of Unanimity. Remember what Italian PM Mario had stated, "We need pragmatic federalism which embraces all areas struck by the current changes: economy, energy, and security policy,"
The current "issue of sanctions," according to Poland's deputy prime minister, shows that the requirement for unanimity "sometimes really hampers" decision-making.
EU-founding members, Iberia, and the European Commission are also heavily in favor of such a move. But the Eastern European member states are very reluctant.
Read EU vs EU: 13 smaller European nations sign a joint letter against France, Germany and Italy
Ukraine: A Wild Card for Enlargement?
Ukraine's admission to the EU is enlarging the bloc, and it's one bargaining chip that could open the door to EU reform. The Big Nations understand that reforming the EU's enlargement process can be a lengthy process, so using Ukraine for emotional convincing is a good strategy.
As a result, big countries are using Ukraine as a wild card to sway smaller countries into accepting EU reforms.
More than half of EU countries oppose the proposed treaty changes, with 13 Eastern European and Scandinavian member states warning of "unconsidered and premature attempts to launch a process towards treaty change" in a joint position paper.
Several opposition member countries, on the other hand, have already changed their minds and indicated a willingness to negotiate in order to support Ukraine. Finally, they may even support the procedure.
Read: Euro is plummeting, and we have four big predictions for the world.
Smaller European countries such as Latvia, Estonia, Slovakia, and others are heading to become client members of the bigger nations like Germany, France, and Italy. These countries will be left with nothing but a few seats in Brussels.
Moreover, these countries will get more stressed in any crisis as the Big nations will simply impose their agenda over them, keeping most of the decision-making to themselves.