Italian Prime Minister Mario Draghi is actively participating with the United States and European Union to help Ukraine continue its fight against Russia. For this, he is actively meeting world leaders and calling for actions like reforms in the EU, funding Ukraine, etc.
But, his opposition is asking Mario Draghi to play a crucial role in establishing peace over the region and stop fueling the fire because he is unknowingly leading Europe into a great crisis under the west's influence.
If the EU does not stop funding the Ukraine war, Europe may get straight into a Civil War, this is the statement from Italy's former Deputy Prime Minister Matteo Salvini.
Read More: The Russia-Ukraine war may already have set a European spring in motion
Salvini's straight warning to Draghi
Italian League party leader and prominent opposition face, Matteo Salvini has warned Mario Draghi that if the war in Ukraine does not end soon, severe food shortages will cause an immigration wave that will lead to more than 20 million African migrants trying to enter Europe.
Salvini has stated that if Ukrainian grain supplies continue to be impacted, a significant rise in hunger is expected to hit the African continent, which will be a humanitarian, then a social, and finally an Italian problem.
Furthermore, this new migrant crisis will be unfolding rapidly if a ceasefire and subsequent peace aren't achieved by the end of this month.
Salvini has also questioned why weapons are being transferred to Ukraine as several European countries are sending weapons into the region. Salvini believes that it is making peace an increasingly distant possibility.
Matteo Salvini said, "If 80 billion euros are spent on weapons in Europe, it will be difficult to achieve peace, the more weapons there are, the more distant peace will get," and he's not wrong, either.
See for yourself how Europe is worsening the issue. Didn't UK Prime Minister Boris Johnson is to blame for the halt of peace talks between Russia and Ukraine and isn't Europe pushing Ukraine to continue fighting against Russia.
Read More: Zelensky now throws Boris Johnson under the bus for fuelling the war in Ukraine
Possibility of a Civil War
There should be no doubt that Europe is currently experiencing a catastrophe comparable to World War 2. Fuel shortages have resulted in rising inflation, and the cost of living is causing concern in most countries.
Italy is no different. Inflation is hitting the Euro-zone harshly and Italy is trying its best to cool it down. But, the food crisis has started emerging as a concern for Europe and other parts of the world.
Africa, Between 2018 and 2020 imported $3.7 billion in wheat i.e. around 32% of the world's wheat from Russia and another $1.4 billion from Ukraine. But now, the supplies have been disrupted.
Last week, it was revealed that £6.8billion of wheat in Ukraine is being blocked from export due to the war blocking off access to the sea.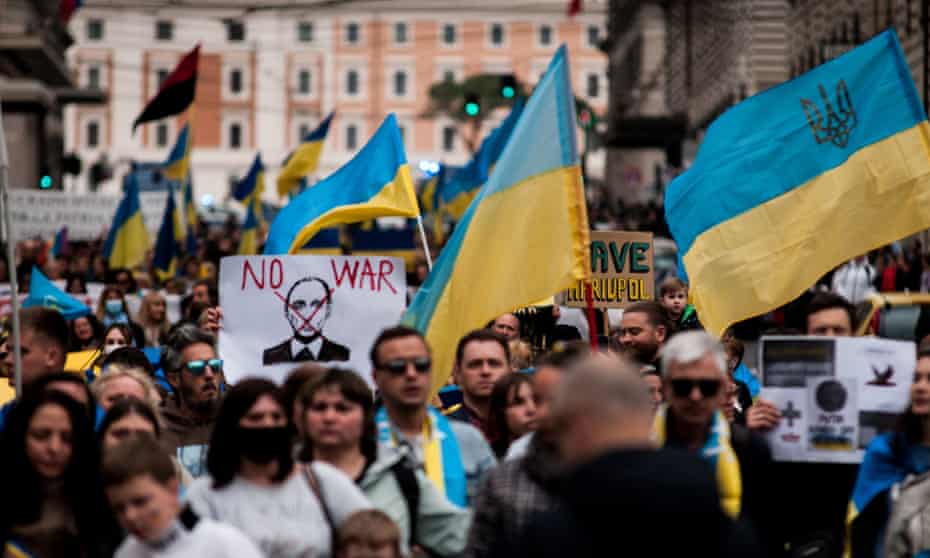 Salvini believes that this uprising of food shortages will ignite African migration into Europe making the situation direr for Italy and European nations because their influx into the continent will push more economic stress on the EU Bloc. And if the EU fails to provide an adequate solution to the crisis, people may revolt against the regimes.
If Europe does not stop fueling the Russia-Ukraine conflict, 20 million Africans are prepared to migrate to Europe. Furthermore, with citizens in countries like Germany and the United Kingdom already expressing discontent with governments, civil unrest cannot be ruled out.
ALSO READ: