The European Union is under fire as it has failed to implement an oil embargo on Russia and the reason is pretty simple. The small nations understand that the move will have serious consequences on their economy.
Hence, the big nations are rattled. But, as a reaction EU has started sanctioning its own politicians as a sign of frustration. These sanctions will not harm Russia but the EU believes this will send a message to Vladimir Putin.
To start with, Germany fired a bullet on its own ex-chancellor Gerhard Schröder. Now, The EU has decided to target him due to the simple factor that he didn't utter a word against Russia.
EU decides to sanction Schroder
A non-sensical legislature was passed in the European parliament yesterday, urging sanctions to get extended "over European members of the boards of major Russian companies and to politicians who continue to receive Russian money."
After which, The European Parliament pitched its voice to sanction former German chancellor Gerhard Schröder because of his business and political ties to Russia. The former chancellor is currently working for pipeline company Nord Stream and Russia's Gazprom. These ties have bothered EU Bloc.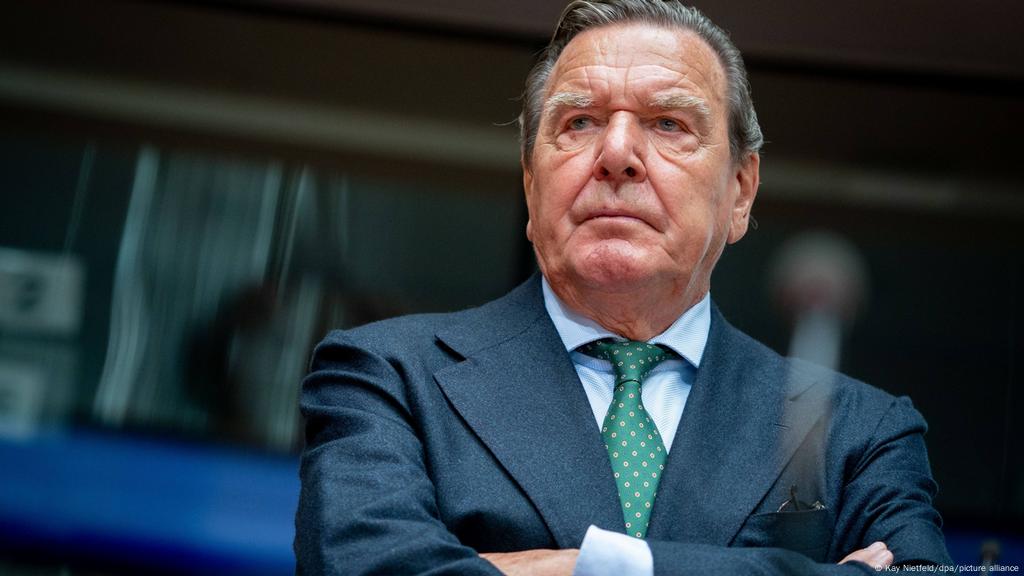 Germany had already decided on a proposal to strip him of his state-funded office and staff to cut his privileges which allow the former chancellor to continue political work.
Moreover, Germany and the EU say that he has not done enough to distance himself from his Russian business ties and President Vladimir Putin, whom Schröder still calls a close personal friend.
It was Schröder in his tenure who worked hard to build Germany's economic ties with Russia via the "change through trade" policy.
Read More: Germany is about to starve insufferably due to its mindless anti-Russia campaign
Schroder wanted Peace
The ex-chancellor is being labeled as Russia Dove as he has taken few stances against the West's agenda.
For example, Schroder was skeptical of the West's claim that Putin did war crimes in Ukraine. The former chancellor debunked the claim saying that the atrocities are done by commandoes on the ground and not by Putin himself. Furthermore, he never stood for the EU's initiative and remained silent.
But, it looks like the EU forgot that Schroder wanted peace between Russia-Ukraine. In March 2022, the former chancellor wanted to travel to Moscow to talk to Putin. But, due to circumstances he couldn't.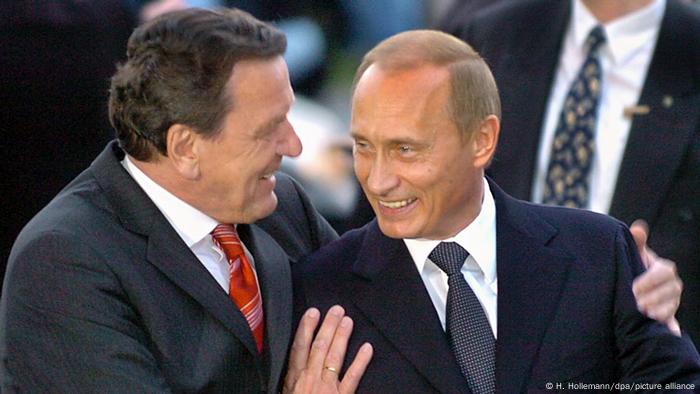 Hence, the SPD party has been trying for months to get Gerhard Schröder to give up his posts and take retirement, and now these sanctions have been pushed against him to finally take him down from the stage.
This is a ridiculous move. How will these sanctions affect Russia, dear EU? Sanctions are done with an aim to harm the rival's economy. These are more restrictions on the former chancellor, not Russia.
Read More: European Union comes up with a clever plan (to bypass its own sanctions on Russia)
In its frustration for not being able to defeat Russia, the EU is now planning to sanction all leaders who support Russia. The sanctions are outright useless.
Gerhard Schröder has always maintained that his ties with Putin are a valuable channel of communication with the leader of Russia and that is why the EU is muffled.
ALSO WATCH: