China was inclining towards NATO and the West's stance on Russia as it took numerous anti-Russian measures in the last three months. When it realized that Russia is gaining dominance in the war, Xi started damage control.
Jinping knows that Putin has a sharp memory, and he will definitely insult or undermine China after the episode in Ukraine is over. To avert such an outcome, China is sorting ways to avert the situation.
China has now found Algeria to defend its position against Russia. CCP's influence inside the fuel sector of Algeria is to have upper leverage over Russia.
China cushions itself in Algeria
As per a report by middle east monitor, The Algerian state-owned oil company Sonatrach has signed a contract with a Chinese firm to construct a petrochemical plant in the state of Oran, at an estimated cost of 76 billion Algerian dinars ($542 million).
This plant will be used in the production of methyl tert-butyl ether, which is added to the fuel to improve its quality and obtain unleaded gasoline. the project is supposed to enable Algeria to save $170 million annually from the import value and export surpluses through the Arzew Oil Port, which is the largest in the country.
Just a few days ago, following Russia's footsteps, Algeria had threatened to cut off the gas supply to Spain which could have led to a deepening crisis for the EU i.e. an already suffering Bloc under the pressure of soaring gas prices due to the Ukraine war.
With Chinese leverage inside the Algerian fuel sector standing against Russian influence in Algeria due to its long old relations. Xi may use this opportunity to keep himself and his nation away from Russian aggression.
We will explain how!
Read More: Emboldened by Russia, Algeria plans to halt gas supplies to Europe
Gas Trapping Russia
China may use a 'new gas trapping' strategy to paralyze Russia and its supplies to Europe. Before Algeria threatened to cut Spain's supply. It was preparing to increase its supplies to Europe to help in its recovery. Additional gas supplies were planned to be exported through the TransMed pipeline, which connects Algeria and Italy.
Now China is entering the Algerian gas industry which is indeed a trick by China to cut Russian influence. Sinopec is spreading its root deep inside its industry. The Chinese company is dismantling two existing tanks and building a new 150,000 cubic meter capacity tank in a bid to increase supplies.
Europe which is already running in the world for gas supplies will have Algeria as a preferred option as it is close to the Bloc. Furthermore, it has been a supplier to a European nation like Italy. This move will put Russia in a dilemma as it has always held the title of 'main supplier' for Europe.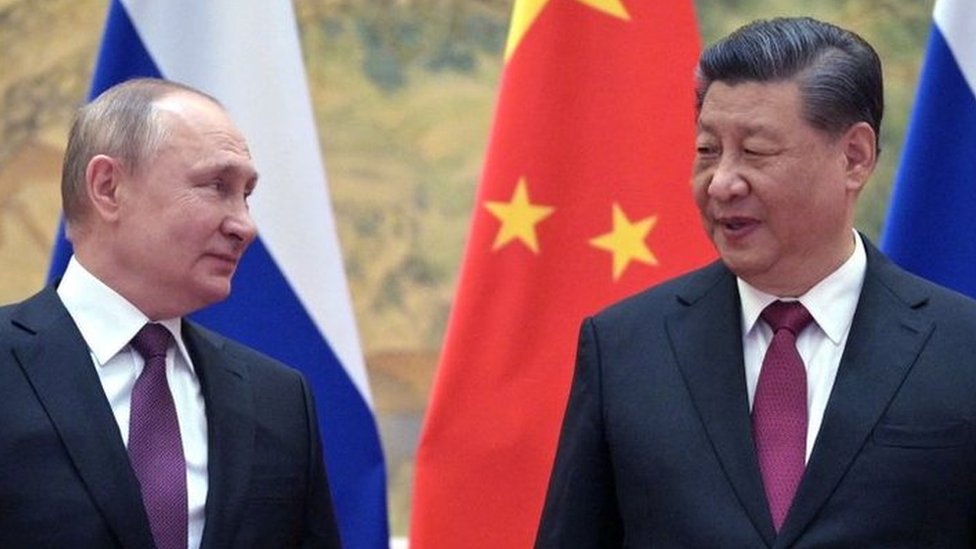 And trust us, Russia wants to retain the title for holding its grip over the European continent. If Algeria dethrones Russia this will be a major setback for Vladimir Putin.
So, we can speculate China is offering a deal to Russia, leave us alone or we will start slashing your hegemony over European Nations. This move will have two consequences, either Russia will back off or Russia will get more serious to isolate China. How will Russia react, will be an interesting sight to watch.
Read More: China has created a trench between itself and Russia, and it's going to end badly for China
In the last four months, China has made huge mistakes that have weakened Sino-Russian relations. With Russia turning its attention away from Ukraine following a number of victories, Xi is well aware that Vladimir will seek revenge.
As a result, China has begun to cushion itself before Russia attacks. China's surge into the Algerian gas business is a warning to Russia to leave it alone and quit 'bullying' the country or risk getting dethroned as a key gas supplier.
ALSO WATCH: