China has been playing with Russia. The game involves China conveniently constructing its foreign policy based on the international perception of Russia. As hard as it would to be believe this, but China has been following NATO and the West's line when it comes to Russia. One would have thought that China, being the pronounced lover of Russia that it is among geopolitical circles around the world, would wholeheartedly support Russia. Far from that, China has actually been taking some severe anti-Russia steps over the past three months.
Russia, when the war against Ukraine was launched, was falsely declared a country lagging in terms of military preparedness and sophistication. Aided by Ukraine's rather successful PR campaign, the West made many around the world believe that Russia was losing the war. China also fell for this narrative. Russia, China believed, was no longer a great power. Its military was not up-to-date, and Moscow was failing to achieve the objectives it had in mind for Ukraine.
How China Went Anti-Russia, in a Subtle Way
First, China appeared to stop importing coal from Russia. Reported by TFIGlobal, Chinese power plants and steelmakers were told to hunt for alternatives for Russian coal amid widening sanctions on Moscow. Lenders were sending private notes to Chinese state-owned companies not to rely upon Russian coal and shore up local production.
Subsequently, China attempted to kick Russia out of Myanmar's energy sector. Obviously, it humiliatingly failed in this endeavour.
In more recent news, at least five Chinese companies have been told to stop work on Russia's Arctic LNG 2 project in northern Siberia by the end of this month. According to the South China Morning Post, there are uncertainties over transporting some finished units to be used in the Arctic LNG 2 project from China to Russia.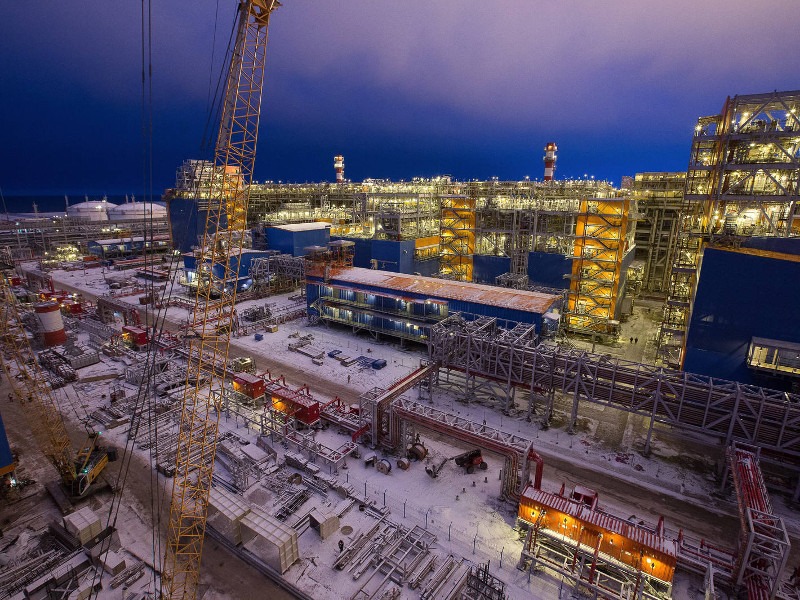 The Arctic LNG 2 is an important project for President Vladimir Putin, as it seeks to liquefy natural gas extracted on the northern coast in Siberia and supply it mainly to East Asian countries like China and Japan. Arctic LNG 2 has a planned total production capacity of 19.8 million tonnes per year. Now, the fate of this project, which was supposed to start its production next year, hangs in the balance. Vladimir Putin will not be happy that his project is getting stalled due to China.
Even more grave is the revelation of China using its cyberspies against Russia. China's spies have been targeting Russian institutes that research airborne satellite communications, radar and electronic warfare. According to a report by Check Point, the institutes belong to Rostec Corporation, the Russian military conglomerate that is one of the largest and most powerful entities in Russia's defense establishment. So, China has been stealing Russian defense secrets by surreptitiously planting malware in the systems of various Russian defense institutions.
This has been going on since July 2021, but has now come to the fore because China has weaponized the war in Ukraine to heighten such cyberattacks against Russia.
Course Correction?
After taking a series of anti-Russia steps, China is now engaging in a damage control exercise. China is quietly ramping up purchases of oil from Russia at bargained prices. According to Reuters, the move by the world's biggest oil importer comes a month after it initially cut back on Russian supplies. According to an estimate by Vortexa Analytics, China's seaborne Russian oil imports will jump to a near-record 1.1 million barrels per day (bpd) in May, up from 750,000 bpd in the first quarter and 800,000 bpd in 2021.
China's flip-flops follow an intriguing trajectory. They are persistent with the views of the West on how the situation in Ukraine is unfolding. First, China got trapped in the West's narrative and believed that Russia was losing the war in Ukraine. However, with the fall of Mariupol and the rapid progress being made by Russia in Eastern Ukraine, or Donbass as it is known, the Chinese have realised how awfully wrong they were.
Russia has been able to achieve a land bridge between its own territory and Crimea, via Mariupol. It has made Ukraine's defenses toothless, and is progressing well in achieving its objectives in Donbass. President Volodymyr Zelensky of Ukraine has himself admitted that the situation in Donbass is hellish. Ultimately, Russia will achieve its objectives in Ukraine, and establish itself as a power which cannot be messed with.
When that day comes, China wants to be on the right side. The steps it took against Russia placed it squarely in NATO's camp. Vladimir Putin has a sharp memory, and after Ukraine, he would have trained his guns at China. To avoid that scenario, China is now engaging in a flimsy course correction.
Read more: Russia has made China permanently un-investable
However, China has lost Russia forever. India, on the other hand, has emerged as a steadfast partner of Moscow. In due course, as Russia decouples from China, India will make some big gains. The Russo-India partnership is bound to witness a major uptick at the cost of China.
Watch –