70 days have passed, and Russia right now is completely engaged in Ukraine leaving many voids open around the globe. One such void has opened in Myanmar's energy sector.
A new piece of info has emerged. We already told you about China's coup attempt against Russia in the region. China wanted Russia out of Myanmar's energy sector. However, it got expelled instead.
When it comes to Myanmar, China has long maintained a hard diplomatic line, relying on an open cooperation model that neither legitimizes the junta administration nor endorses the democratic opposition.
However, few recent tentative efforts to show support for the Junta administration resulted in crushing Chinese influence within the ASEAN alliance. Myanmar has indicated that there are no signs of shifting towards China anytime soon.
Read More: China in for a big shock after attempting to stage a coup against Russia in Myanmar
Myanmar kicks China out of Solar Energy
China has been kicked out of Myanmar by the Junta regime. Myanmar has reportedly canceled 26 solar power tenders invited under the former National League for Democracy (NLD) government and banned the companies from violating tender laws.
The former Suu Kyi's NLD government had issued a request for proposals in May 2020 for the construction of 29 ground-mounted solar projects with a total capacity of 1 gigawatt under a 20-year build, operation, and own contract.
Here comes the surprising element. According to data from the Ministry of Electricity and Energy in September 2020, Chinese businesses won bids to build 28 of the 29 facilities. Now, all of these firms have been blacklisted for 'breaching tender regulations'.
Chinese companies had won the tenders by proposing to sell electricity for 3.5 to 5.1 US cents (45-65 k-wats) per kilowatt-hour, a figure that is far lower than that offered by other regional and western corporations.
Read More: 'We will blow up your gas pipelines,' People of Myanmar revolt against China
Myanmar understands 'Priorities'
Myanmar knows that China is not a good ally for long-term relations. To woo the government for business, China was attempting to provide legitimacy for the military regime. But, Myanmar showed China that it will not compromise.
Similarly, Chinese mining companies were forced to withdraw their investment from Myanmar in January, amid reports of an increase in human rights abuses and civilian deaths since the military took power in February. So, China has been constantly struggling in Myanmar.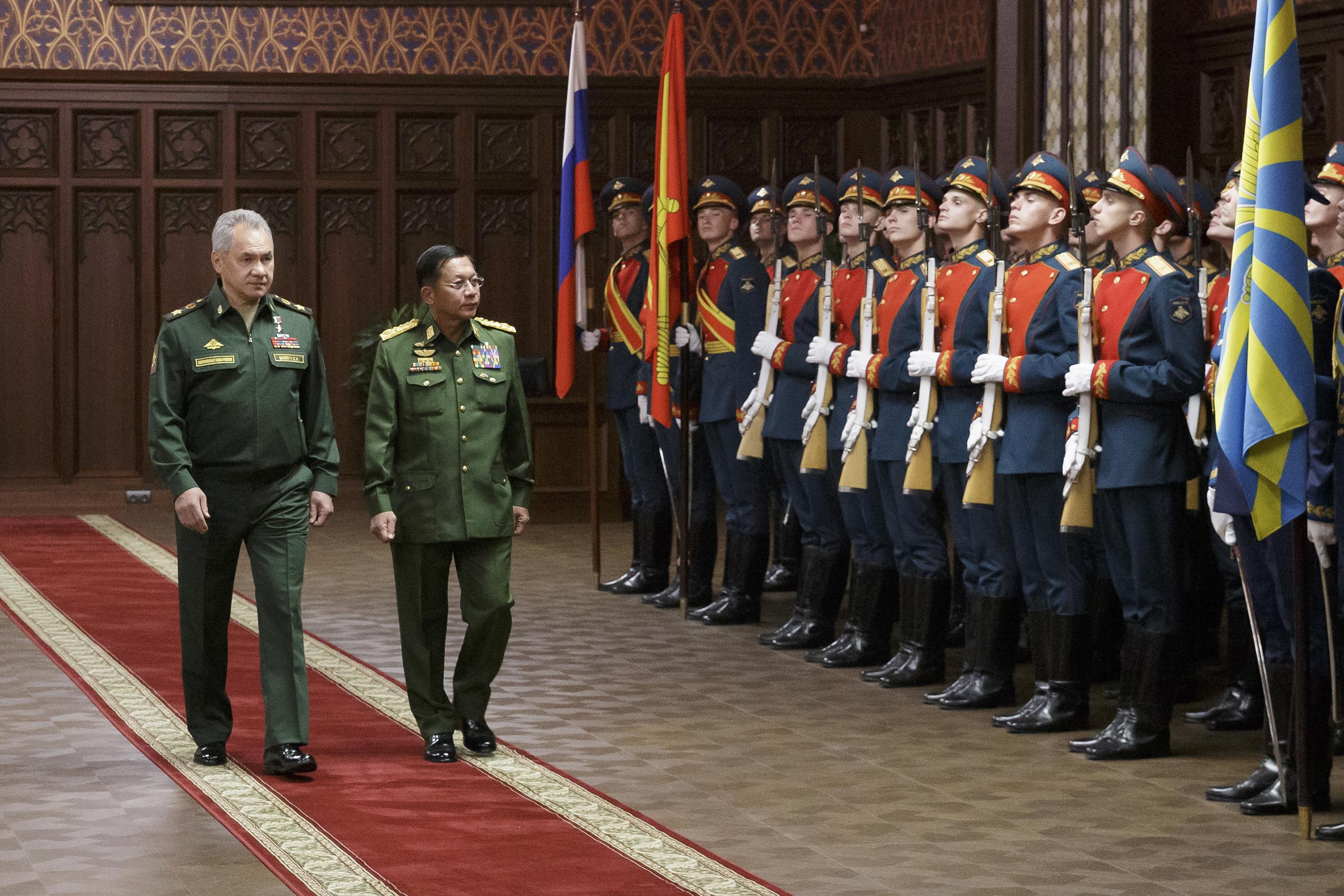 Also, Myanmar's pro-democracy group does not support China at all. These activists challenged the Chinese government in an open letter that was posted on social media which clearly stated that if China does not stop supporting the unofficial military Junta, Myanmar-based Chinese businesses must be collapsed soon including the gas pipeline projects.
Interestingly just a week ago, the nation wanted to accelerate hydrocarbon and renewable energy projects in the country, as power shortages have worsened due to LNG price rises in addition to the impact of sanctions. Junta Regime rejected China's backing and it rushed to Russia for help.
ALSO WATCH:
Myanmar's regime is well aware of China's dirty techniques, having witnessed their use during the former regime of Aung San Suu Kyi. It understands that Russia is a much-preferred option militarily and economically. China's game of gaining influence has fired back.