Germany is waking up from a sleep that lasted for 4 months amidst the Russia Ukraine war. Recently the German Chancellor's party SPD lost its forte and Russia's dominance came in front of the world as Mariupol fell to Putin's army. It was quite evident that Germany will do the course correction.
The process has already started, and Germany is moving back to the real enemy. Yes, we are referring to China. Recently, Xinjiang has again made it to the news due to its treatment of minorities like Uyghur men, women, and teenagers detained in prison-like conditions. A few new videos have again pushed China into question.
In the aftermath, The United Kingdom, Germany, and other senior United States and European officials have renewed their condemnation of China. But, Germany has moved a step further.
Germany stresses China is the real deal
The China Hawk German Foreign Minister Annalena Baerbock has interrogated China over the new findings in a video reportedly called Xinjiang Police Files. These findings were discussed with her Chinese counterpart Wang Yi.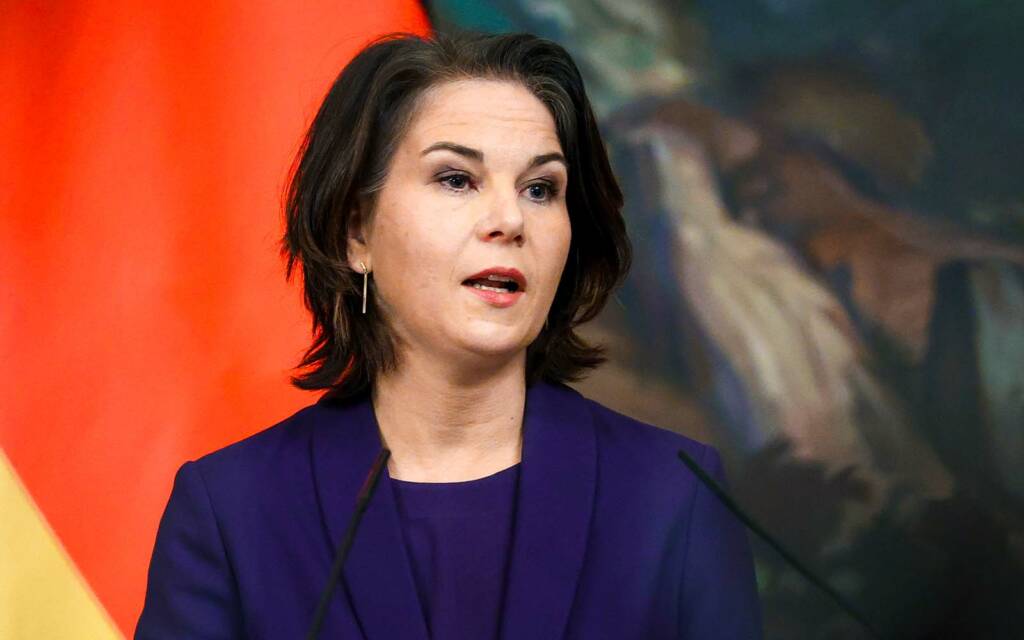 In addition, Baerbock has asked Wang Yi for a transparent investigation into the allegations, according to her ministry's statement. Wang Yi was given straight statements that Germany won't tolerate China's approach to Uyghurs. "This is not something that can be ignored, and it is also not something that can be kept quiet about," Baerbock stated.
The leaked videos date back to 4 years ago i.e 2017-2018 and it shows exactly what China's mass-detention policy and the implementation of that policy at the local level looks like.
The brutality of over 2,800 detainees, photos of anti-escape drills, and classified speeches by two high-ranking Chinese politicians considered the architects of the Xinjiang mass detention program are visible in these videos.
Annalena Baerbock has asserted that the allegations are some of the "heaviest human rights violations in Xinjiang" and now must get clarified in a transparent manner.
Not only this, the German Finance Minister has reasserted that the nation will be changing its policy towards China and honestly, it is really bad news for Xi Jinping and CCP as it will Sureshot change the way China and Germany have enjoyed relations in the past 4 months.
Read More: Now Germany rolls back its sanctions on coal imports from Russia
The implications
Robert Haeback, the Finance Minister in Olaf Scholz's Government has also clearly stated that Germany won't stand with China at any cost. Thus, Germany is diversifying more, reducing its dependency on China, and will closely examine applications from German companies wanting to make investments in China to rule out human rights violations and forced labor in the supply chain.
China is doomed from every corner and has nothing left except for showing discernment.
With Russia already on the winning edge in Ukraine, its time for the world to restore the ties as they were before and Germany has already started moving in that direction. Behind Berlin, the whole EU, and later on, the West will again reconsider China as a threat as the matter of Xinjiang is just the tip of the iceberg.
Chinese influence in industries and Government systems across the world is a real issue and it has been noted several times how China utilizes these powers.
Read More: Germany (unofficially) joins Russia's side
As mentioned before, a treaty with Russia is necessary if Germany has to feed its population and keep the businesses going, and guess what, it's happening. Although unofficially, Berlin is patching up with Russia once more.
Before the start of the Russia-Ukraine war, Olaf Scholz's prima target was only China. Germany repeatedly slapped the Chinese president in the face. As soon as Berlin reclassifies China as an enemy once again, the shift will be visible with more nations changing their goal post and aiming guns at Beijing.
Watch –