People are angry, people are hungry! People in China, particularly in Shanghai, are being tested not only for COVID-19 but also for their patience in the face of the Chinese government's stringent 'Zero-Covid policy.' China's zero Covid policy is mostly to blame for the country's inhabitants' plight. The policy includes new "on-the-spot testing and quarantine" measures, which means that once a case is discovered, the person's home is shut down, and everyone in the area is tested and separated. The lockdowns and rigorous testing have made life even more difficult for ordinary residents. National fury followed the Xi'an lockdown, as it did in December and January, with crucial commodities shortages.
China's economy is in shambles
And now, the Chinese have begun their own self-unlocking movement.' The failing zero Covid policy has not only suffocated people, but it has also had a significant impact on the Chinese economy. China's economy is in the same predicament as its citizens' lives. China's economy is predicted to grow by 5% this year, down from a previous forecast of 5.4 percent, according to the World Bank. However, if conditions worsen and government policy solutions are ineffective, growth might fall to 4%.
Shanghai is a big part of the Chinese financial industry, and Shanghai is a powerhouse for semiconductor, electronics, and automotive production, so this lockout might be particularly costly for the world's second-largest economy. It is also the busiest maritime port on the planet. This city is home to companies such as Tesla.
The Chinese Communist Party and Xi Jinping's reputation, on the other hand, have suffered as a result of their 'zero Covid policy.'
Recently, Diplomats from more than 30 countries have written to the Chinese foreign ministry urging authorities not to take such a step.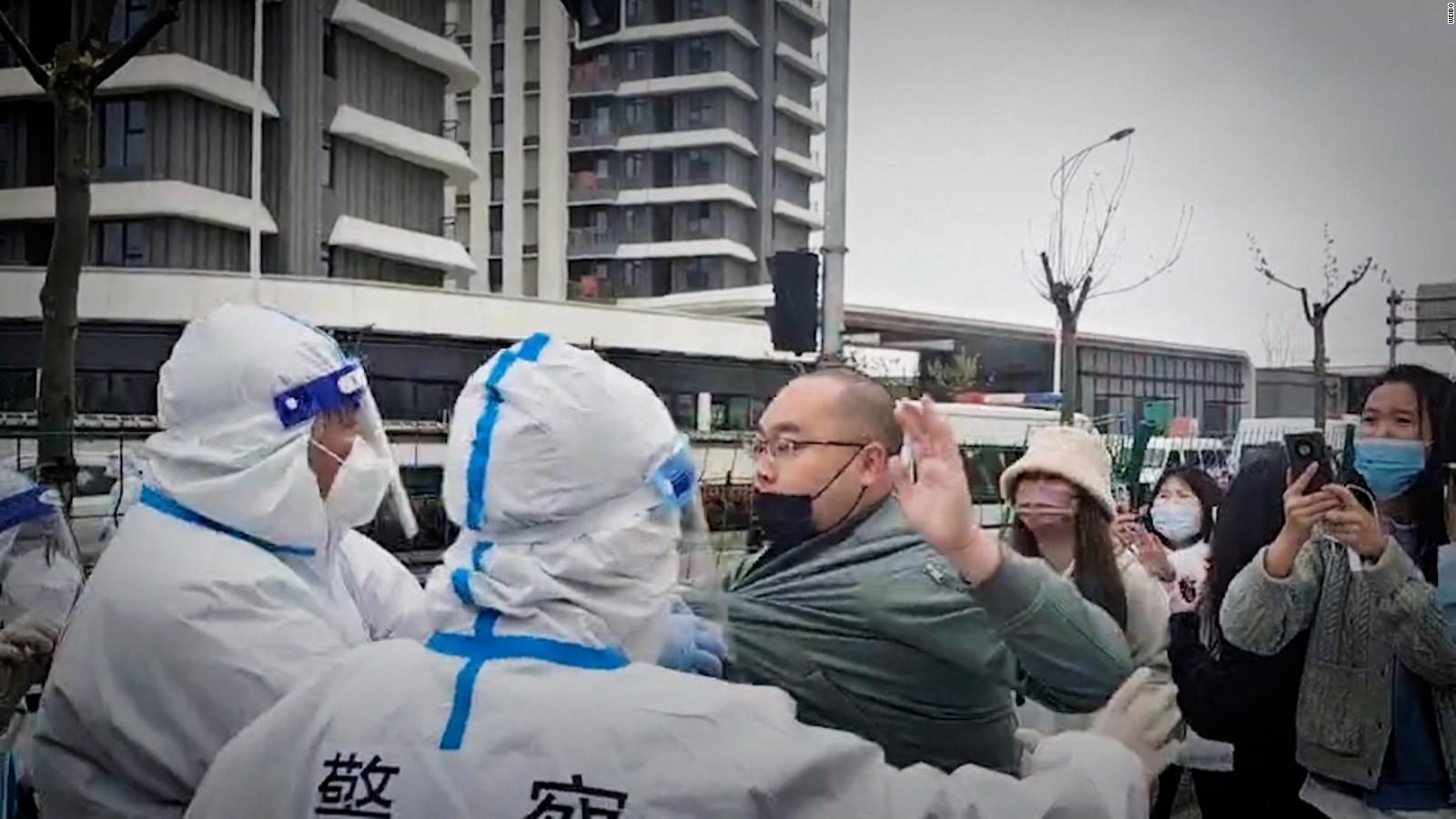 "We request that under no circumstances should parents and children be separated," said a letter which was written by the French consulate in Shanghai that was addressed to the foreign affairs office of Shanghai.
Read more: Biden urgently issues a No Objection Certificate to China to rescue the Chinese economy
Chinese are unapologetically going against Xi Jinping
Despite the government's promotion of the "zero Covid" policy, reports from Shanghai indicate that the local administration was unprepared for an outbreak. It threw doubt on the practicality of Zero Covid policy at this stage in the pandemic, especially given the country's current economic situation. Residents have faced major difficulties as a result of this, including hours-long ambulance wait times, decreasing money, and inadequate or rotten food supply, to name a few.
The Chinese people have begun to revolt and seek their own freedom as a result of their discontent. Their self-unlocking movement' has expanded. People in several locations rebelled after two months of the exceptionally tough blockade in Shanghai, with enough suffering from the blockade and control. Many people have stated that they will remove the blockade on their own. A video of the Huixianju home declaring their "self-unlocking" went viral on May 23. The video shows a woman with a loudspeaker stating that the Huixianju house has already been designated as a COVID-19-free zone, matching Shanghai's official criteria for releasing the blockage.
Nevertheless, China's economy is already in deep crisis. Xi Jinping's economic growth plans have been impeded by repeated lockdowns, a real estate slump, and peaking oil prices. And such self-unlocking movements' by Chinese citizens demonstrate that they are dissatisfied with Xi Jinping's policies. This could mean that Jinping's hopes of becoming president for the third time in a row are in jeopardy.