After months of confusion and perplexity, ASEAN nations were finally invited to the USA earlier this month to hold talks with the Biden administration. A high-level Vietnamese delegation, led by Prime Minister Pham Minh Chinh, also visited Washington DC to honor the commitments towards the US-Vietnam bilateral relations. The delegation then headed to the White House to meet the US President and then, they were poised to meet Antony Blinken.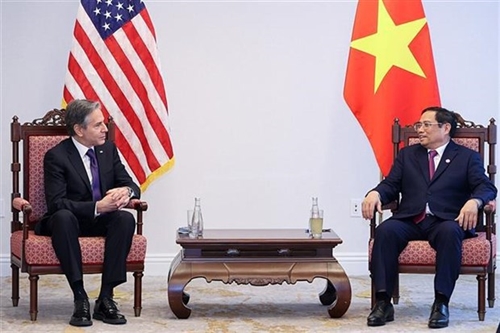 Vietnamese Prime Minister mocks Biden
It was then when the visiting delegation started mocking Joe Biden for offering them unwarranted suggestions. Joe Biden had warned Vietnam of not trusting Russia and instead asked it to join the West's anti-Russia sanction campaign. Now, this suggestion sounded laughable and ludicrous to the Vietnamese Prime Minister. Vietnam considers Russia a close strategic partner, and it was really stupid of Biden to expect Vietnam to sanction Russia.
Later on, Pham Minh Chinh boasted about the fact that he was able to make Biden completely understand Vietnam's stance on the Ukraine situation. He said, "Vietnam is not afraid of anyone" while describing his meeting with Biden as "straightforward and fair." Then, it was the Vietnamese ambassador's turn to mock Biden's senility. Vietnam's ambassador to the U.S., Nguyen Quoc Dzung made fun of Biden by saying that he was checkmated by Vietnam in the meeting.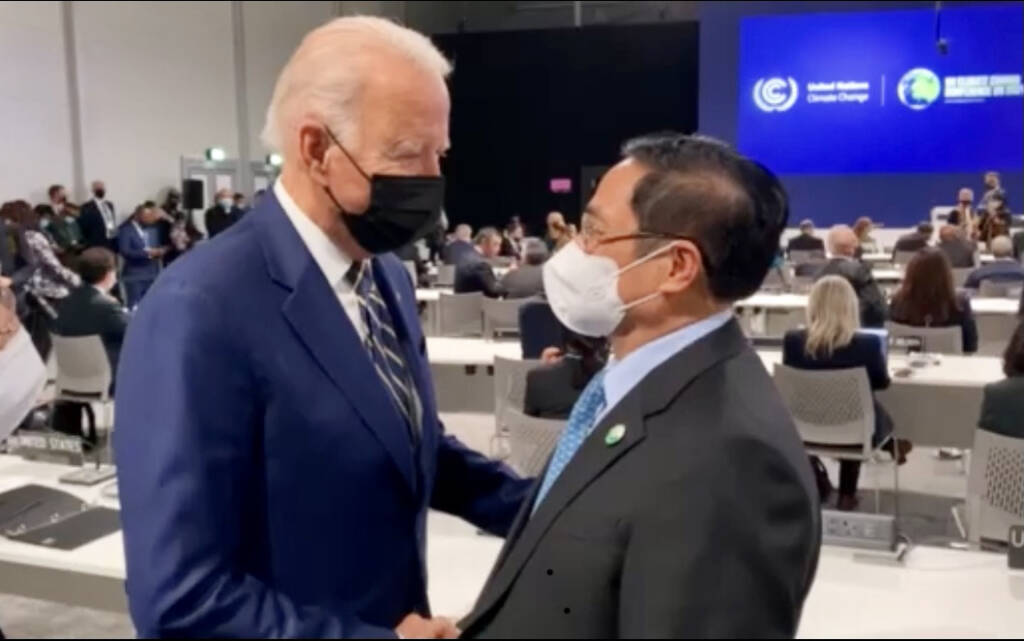 Vietnamese officials hurl "abuses" at US officials
Interestingly, some officials then started praising the former US administration of Donald Trump and the former deputy national security adviser Matthew Pottinger. The delegation said that Pottinger was young and smart and had a wife who was born in Vietnam. Radio Free Asia reported that the delegation referred to several US officials and leaders without using honorific terms that, in the Vietnamese language, should be used in formal situations. One Facebook user from Vietnam also commented that the kind of language used by the Vietnamese delegation for US officials was like "what you hear in bus stations."
State Department uploads a video on YouTube
A controversy erupted when the video was uploaded on State Department's official YouTube channel. The State Department typically captures video footage of dignitaries prior to meetings with its senior staff and shares the videos on its YouTube account. In most cases, these videos will show smiles and handshakes and are largely uneventful. However, this particular episode was truly eventful, which even prompted the State Department officials to take down the video later on.
Read More: Joe Biden cancels the USA's alliance with Vietnam, Indonesia, and Singapore to please China
This shows the true extent to which US president Joe Biden is loathed around the world for his indifference and far from serious attitude. No world leader takes him seriously since his geopolitical deliberations and actions don't correspond to the realities on the ground. After assuming power last February, the Biden administration never took the time to consult ASEAN on important issues related to the Indo-Pacific region. Today, Biden is reaping what he has sown throughout his tenure; if you don't respect others, no one is going to return you the favor.
Watch –