There's so much noise all around us. The loudest of them all – that of Sweden and Finland applying to join NATO. Now the media might want you to believe that Russia is the biggest threat to the security of Nordic nations like Sweden. The reality, though, is starkly different. Sweden does not face so much of an external security threat as it does a domestic one. Why so, you might ask? You see, Sweden, over the past one decade, opened its doors to Muslim refugees. Now, these refugees have turned extremists and are continuously snapping Sweden's neck.
Sweden's NATO application has been put in. Now, the country has bigger battles to fight. For starters, it must choke the foreign funding of Islamist institutions like mosques to curb the growing menace of radicalism and violent extremism in the country.
Sweden to Ban Foreign Funding for Islamists
The government of Sweden is all set to roll out a ban on foreign funding for Islamists. The country's Culture Minister Jeanette Gustafsdotter and Immigration Minister Anders Ygeman in a collective op-ed recently said, "Violent extremism and anti-democratic attitudes have no place in Sweden…When we give countries, organisations and foundations that don't share our democratic values a free pass to pay for the construction of mosques or churches, we know that it comes with expectations…This is actually pretty obvious – nothing is free. With financing comes demands for consideration."
According to the ministers, there have been "significant financial transfers" to various congregations in Sweden. They added, "There are signs that foreign interests are trying to influence the interpretation of religion, sometimes in an extreme and violence-glorifying direction. This is something we take seriously." They also cited "individual mosques identified as places of radicalisation."
Previously, the Swedish Security Police pegged the number of extremists in the country at about 3,000, of which an overwhelming majority of 2,000 are radical Islamists.
Earlier in May, the Swedish government also announced that no religious communities that discriminate or partake in or encourage violence will receive state funding. For Islamists, the loss of public funding from 2023 will be a huge loss.
Islamist Problem of Sweden
Sweden faces an internal crisis which threatens its demography. According to a report published by Brookings, Sweden has historically been a safe haven for refugees and, after Canada and Australia, has taken the most refugees per capita. Between 2013 and 2014, Sweden granted permanent residence permits to all Syrians in Sweden who sought asylum and since the beginning of the Syrian war, over 70,000 Syrians have entered Sweden.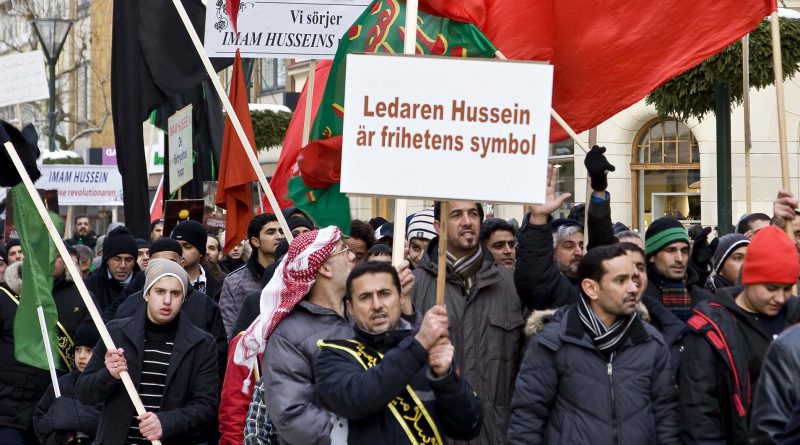 The proportion of Sweden's population born abroad is one of the highest in Europe. In 2017, 18.5 per cent of Sweden's population was born abroad, compared with the EU average of 7.2 per cent. According to an ODI country profile, Sweden is also home to the seventh-largest proportion of refugees per capita globally.
Sweden has also emerged as one of Europe's largest providers of jihadists per capita, with some 300 Swedish nationals leaving the country to join the terrorists' cause in the Middle East. Radicalising such youth are mosques and other Islamic institutions in Sweden, which is why the government is now looking to choke them of much needed foreign funds.
Read more: How Europe dumped Islamism in 2021
It also seems like Sweden wants to join NATO now to make solid allies out of the United States and other European countries. As a potential NATO-entrant, Sweden might be given sufficient legroom by the West to deal with Islamists in a manner it deems fit. Islamists problem of Sweden requires immediate fixing. Its entry into NATO can wait, but the crisis at home cannot.
ALSO WATCH: