In July 2019, elections of the European Parliament took place and thereafter the EU Commission Cheif's election followed. Ursula von der Leyen was elected as the next commission chief after chaotic voting labeled under 'horse trading' charges.
Her opponent Bavarian Manfred Weber lost the bid as most of his party's elected members backed Ursula. The next elections are due in 2024, presently Ursula von der Leyen is facing political heat due to her position and lead role in the Russia-Ukraine war.
The conservative EPP i.e. European People Party is eyeing Ursula's defeat and regaining the lost ground in the member states and the European Council. At present, only 7 of the 27 leaders in the EU are currently affiliated with the conservative party down from 12 in March 2021. So, now EPP is possibly pushing for Manfred Weber as EU Chief candidate again.
Manfred Weber, Alternative to Ursula?
The EPP has elected Bavarian Manfred Weber as president of the European People's Party (EPP). Recently, Weber triggered a strong reaction from EU socialists after he accused them of "carelessly spending money" and urged the European Commission to show the "red card" to Socialist Spanish Prime Minister Pedro Sanchez. Now, this is a big blow to Ursula as Weber's statements contradicted Ursula's stances.
In 2018, Weber was EPP's most preferred candidate for the presidency of the European Commission and although the EU centre-right won the EU elections, he was not selected for the post due to strong opposition from member states and parties across the political spectrum.
So, as a solution, the EPP quietly dropped him and eventually settled on Von der Leyen as a compromise between Berlin and Paris.
But now, seeing the changing grounds and rise of conservatism inside the European Continent, all of a sudden, Manfred Weber has returned to take the center stage.
Reportedly, a few EPP sources believes that Weber would be "good" for the post of Commission president, especially given the rising movement on the right led by Hungarian Prime Minister Viktor Orban.
Read More: Right-wingers assemble: 17 conservative European parties are uniting to create a new Europe
Right-Wing Movement and EU 2024 Elections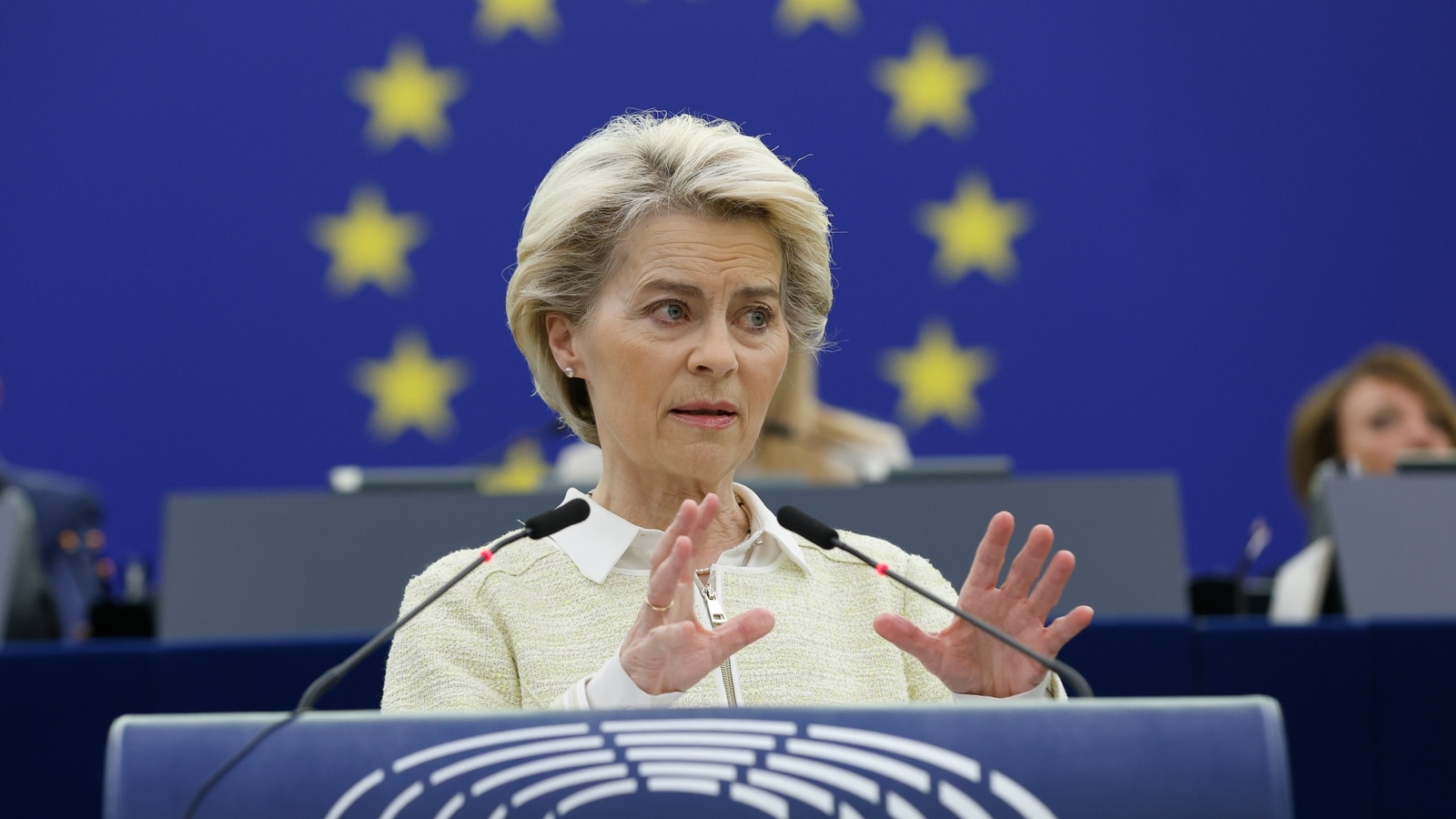 The right-wing movement has started erupting inside European Union and its nations. When we talk of France, we have Marine Le Pen taking opposition there. When we talk of Italy, we have Matteo Salvini at the center, and we also have Hungarian Prime Minister Viktor Orban.
Orban's recent tactic to start a new 'RW movement in Europe' matches perfectly with Weber's nomination as EPP's President. It is already known that EPP is a conservative party, though in the last few years the party has lost a terrible ground inside the EU.
With Ursula as the EU chief, EPP is facing backlash from its own supporters due to her mismanagement in the last 4 months after the Russia-Ukraine war.
The current German coalition government, made up of three parties without the conservative CDU, sees von der Leyen positively and would be open for her to remaining at the helm of the EU executive for another term. But, the return of Weber indicates Ursula's chair is at risk.
So, the 2024 elections can see Ursula waving off a goodbye to the European Union and Manfred Weber taking the vacant post.
In Addition, if Viktor Orban returns to EPP there won't be anyone stopping Manfred Weber.
Read More: Viktor Orban and Donald Trump are creating a 'global right' movement to bring peace
Manfred Weber is EPP's bid to win back the conservative voters across Europe as most of them have become skeptical of Ursula's actions in the Russia-Ukraine war. Now, whether he will run for the post or not is a question, but his actions are enough to indicate that he is becoming quite opposite to Ursula von der Leyen.