Li Jiaqi, a 29-year-old, who is almost unheard of overseas, is a bona fide megastar in China. Having an online following to rival pop star Harry Styles, a string of TV and movie appearances to his name and a bulging list of brand partnerships makes him an eminent social media influencer along with a target to the watchdog CCP.
For decades now, the Chinese government has sought to erase all the memories of its bloody military crackdown on the Tiananmen Square protests. But these attempts by the CCP have backfired this year. One of China's most prominent online influencers stepped on a political landmine while promoting an ice cream product on Friday evening, which is just a day prior to "4 June". Well, this date might strike a memory to those who were born prior to 1989 and who are well aware of the consequences of talking about the event attributed to this date. Thirty-three years after it happened, it still remains the most hushed of political taboos in China. The CCP doesn't want the Chinese people to learn about the brutal massacre of Tiananmen Square in 1989.
Li Jiaqi's live stream promotion that got the air hot
Li Jiaqi being 1992-born seems to be unaware of the sensitivity around the event in China. But, Li's live promotion of a dessert product sculptured as a tank just an eve prior to 4th June drives attention. Mr. Li Jiaqi was promoting Viennetta, a British brand of ice cream made by Unilever, around 9 pm on Friday. He along with his co-host presented a layered ice cream decorated with round cookies placed on its sides and a chocolate stick on its top.
李佳琦直播间昨晚售卖和路雪品牌雪糕时有一个坦克造型的雪糕,随后直播被掐断… … pic.twitter.com/QsinMi24SL

— bigguguji (@bigguguji1) June 4, 2022
Amidst Chinese sensors routinely zapping images of tanks posted on the Chinese internet around June 4, this live stream promotion came as a shocking blow for the CCP. The live stream went offline almost immediately with the influencer's fans left waiting. Immediately, after the live stream got halted on Friday evening, Li Jiaqi wrote on a Weibo post that the show ended due to some technical glitches that were being fixed.
Younger generations have been kept in the dark
Most of followers of Li Jiaqi who were born after 1989, who talk more of shopping rather than politics, were unaware of the issue's sensitivity. For them, the show getting suspended out of the blue was a bit suspicious. They started speculating about the possibility that he was being punished for tax evasion, which ever since is a common stumbling block for Chinese celebrities. But, the tank theory started to get traction soon.
Read More: Xi Jinping will have direct access to your computer screens all the time access to your computer screens all the time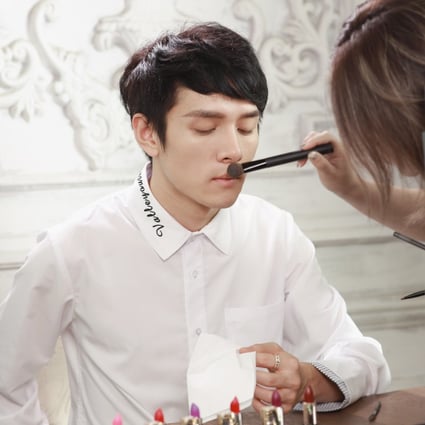 The Tiananmen Square massacre was a violent riot that caused the deaths of many soldiers by the deployment of tanks against the civilians in the heart of the nation's capital. Now, this is fading from the public memory as the younger generations are growing up without learning about them. Some of Li's fans started stumbling upon a 1989 document on the Central Government's website that described the event and pasted a link to it online. Well, this led to their Weibo accounts getting frozen.
Read More: Australia tries to score with pacific nations after the Wang Yi fiasco
Despite heavy censorship, references to the massacre occasionally do slip through. Few commentators online do believe Mr. Li's ice-cream presentation was an intentional nod to Tiananmen Square. But, even an accidental reference to the Tiananmen incident may lead to severe punishment in China.
One Weibo user appeared amused by the possibility that program of Li Jiaqi was suspended because his generation has been kept in the dark about the country's most sensitive historical event.
"Those who don't know are punished because they wouldn't know what to avoid," the person wrote. "So do they want the public to know or not?"
CCP fears that the mainstreaming of the rare talked-about 1989 Tiananmen Square protests and massacre could lead to civil unrest and resentment against CCP. The Chinese are already livid at their government for the rising economic crisis and unemployment. Now, discussions around the sensitive topic could fuel anti-CCP.