The distance from Nicaragua to the United States is 1700 miles. And that's where Russia will be stationing its troops very soon! Associated Press on June 10th reported Nicaragua has authorized entry of Russian ships, vessels and planes into its territories. Nicaraguan President Daniel Ortega said that "Russian troops would be allowed to carry out law enforcement duties, "humanitarian aid, rescue and search missions in emergencies or natural disasters."
Russia banking on rising anti-US sentiments
Although Russia and Nicaragua are old-time allies and have been sharing cordial ties since the 1979 revolution, when dictator Anastasio Somoza was ousted; this particular development is indeed eyebrow-raising for Washington DC. Of course, Russian military assets would be the last thing the US would ever fancy to see prowling in the Americas. But it's clear that Russia is making the most out of the rising anti-US sentiments in this region of the world too.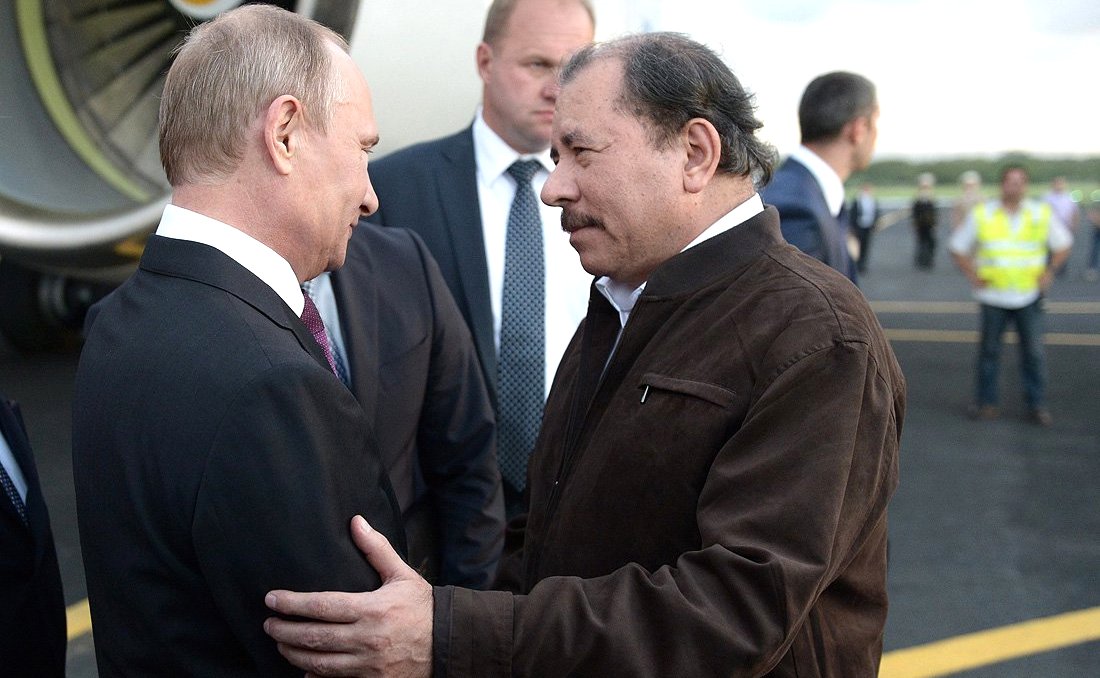 Nicaragua-US tensions
For instance, Nicaragua recently lashed out at the Biden administration for not inviting it to the Summit of Americas. This was an important gathering of American states that would have helped the region coordinate on foreign policy matters of great importance. President Ortega, while voicing his support for Russia, said, "They want to subdue Russia. They want to subjugate China […] [they're] thinking the time has come for them to take over the entire planet. And they didn't realize that's not possible anymore." You see, this perception that the US has lost the capability to stand up to Russia and China is getting wide acceptance in the world.
Cuba and Venezuela—the same story
And needless to say, these anti-America echoes coming out of the Americas are music to Vladimir Putin's ears. So, Putin pounces on every country in Latin America where he sees the anti-US sentiments rising and a void of foreign influence widening. For example, Cuba and Venezuela are two other countries where Putin has his eyes firmly set upon. Just like Nicaragua, the two nations were also not invited to the Summit of the Americas. Interestingly, the two nations also feature in the list of countries Russia intends to deploy its military assets in.
Read More: China presses the panic button as Russia prepares to deploy its military in Cuba and Venezuela
Russia, in January, had refused to rule out a military deployment to Cuba and Venezuela if talks with the West on European security and Ukraine fail to go its way. Sergei Ryabkov, Russia's chief security official had told Russian television that he could neither confirm nor exclude sending military assets to Cuba and Venezuela if talks fail. Asked about these steps, he said, "it all depends on the actions by our US counterparts." So, Russia's message to the US and its allies is simple—If you keep disturbing peace in our neighbourhood, we will export the same to your region.
Now, with Nicaragua confirming the entry of the Russian troops into its territories, it's become clear that Russia has started to shift its focus back to other regions of importance after achieving desired results in Ukraine. Russia is back with a bang; thanks to the old nasty man occupying the seat in the oval office.