Residents in Shanghai are finally getting to breathe freedom after two troubled months of heavy Covid restrictions. However, for some CCP officials, things have just got worsened. The Xi Jinping regime of Beijing believes someone in Shanghai is striving to throw a spanner into the works of its precarious administration; there is someone who doesn't want to see Jinping getting reelected this autumn; someone who is waging a silent war on his regime.
Top Chinese official in Shanghai gets purged
The BL news, a news outlet monitoring political developments in China, recently claimed that top Chinese officials are facing ruthless political purges. Politicians in China say Xi is killing the chickens here to scare monkeys; monkeys who, Jinping believes, would soon be breathing fire down his neck as soon as they get the best opportunity.
According to the report, Zhang Bencai, director of the Shanghai Municipal Prosecutor's Office, was under investigation on the evening of June 1st. The Shanghai official was raided immediately by the Central Commission for Discipline Inspection, bypassing the Shanghai Disciplinary Inspection Commission.
Zhang Bencai was the leader who presided over the Shanghai procuracy system's epidemic prevention team during the last months. It's believed he may have tried to capitalize upon the rising anti-CCP sentiments in Shanghai due to the Zero Covid policy, to wage a political war against the Xi faction.
Xi faction vs Shanghai faction
Importantly, Zhang Bencai hails from Jiang Zemin's faction of CCP, which is also known as the Shanghai faction. This faction enjoys great repute among Shanghai's business community and dwarfs other factions in terms of financial muscles. The Xi administration believes Zhang Bencai was digging Xi Jinping's grave in Shanghai, by mobilizing Shanghai's business community against the government.
Business community in Shanghai up in arms against Xi
Actually, authorities in China are stupefied at the fact that the Shanghai business community has suddenly taken a sharp turn against CCP's policies. In May, the community had written a joint letter to the CCP calling for "political reforms" and the release of "political prisoners". The May letter, penned by businesses rather than shop-floor workers, predicted mass capital flight and a widespread loss of public confidence in the ruling Chinese Communist Party (CCP) under Xi, and called on the industrial sector not to act like "sheep fattened for slaughter".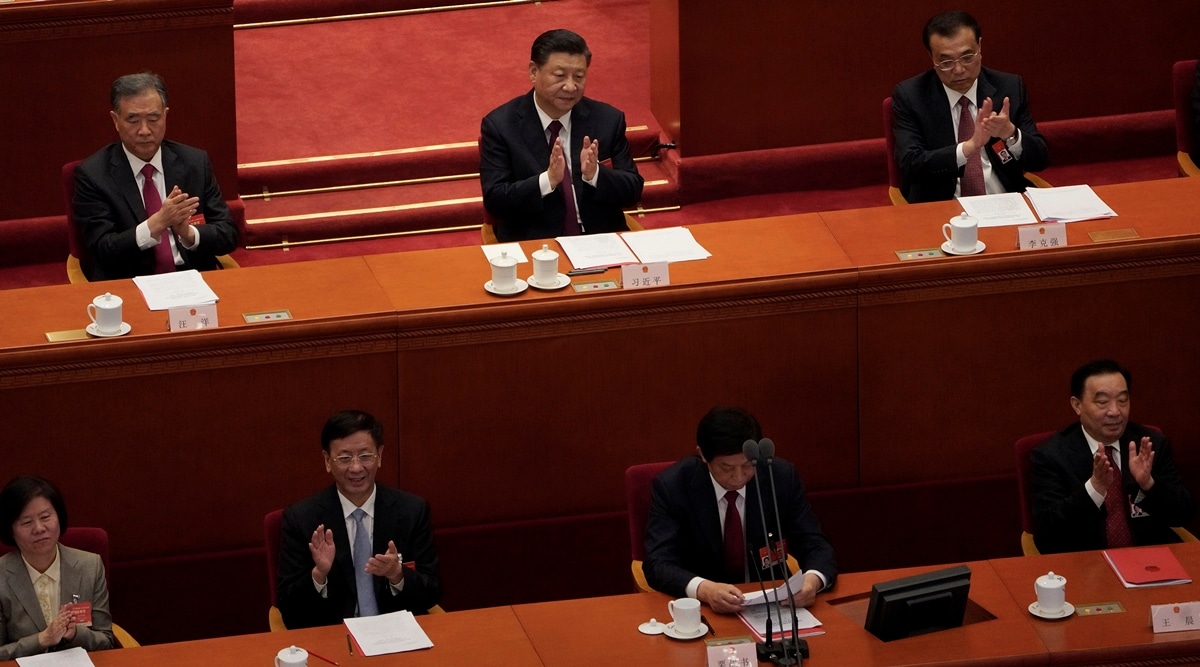 Read More: "Civil unrest is inevitable," Businesses in Shanghai have a blood-curdling warning for Xi Jinping
"It is a pity that some of us entrepreneurs and investors who are slightly successful, despite sitting on investments of hundreds of billions of yuan in Shanghai and across the whole country, and employing millions of employees, are still struggling," the letter said.
"Now we have woken up, we are no longer willing to wait like fat lambs for the slaughter," it said. "In honour of the 20th CCP National Congress [later this year], we will be going back to work, but not back to production."
Once unimaginable, Shanghai is turning out to be a bastion of uprising and protest against the ruling communist regime. Who orchestrated all this? The Xi faction believes it was Zhang Bencai. However, politicians in China say he was just a chicken, virtually controlled by the 'powerful' monkey; the monkey that eventually wants to replace Xi Jinping to become the next leader of the communist state. Jinping may have succeeded in neutralizing one of the Shanghai faction's many aides, but this indicates the political war in Shanghai between Xi and his rivals has just begun, and this will only get even bloodier with each passing day hereon!