Shortly after the Russia-Ukraine war started, Ukrainian President Volodymyr Zelensky applied for EU membership. Yet, membership in the bloc seems still a long way away.
But why is Ukraine unable to join the EU? Well, due to Zelensky's five sins that render Ukraine untouchable for the EU.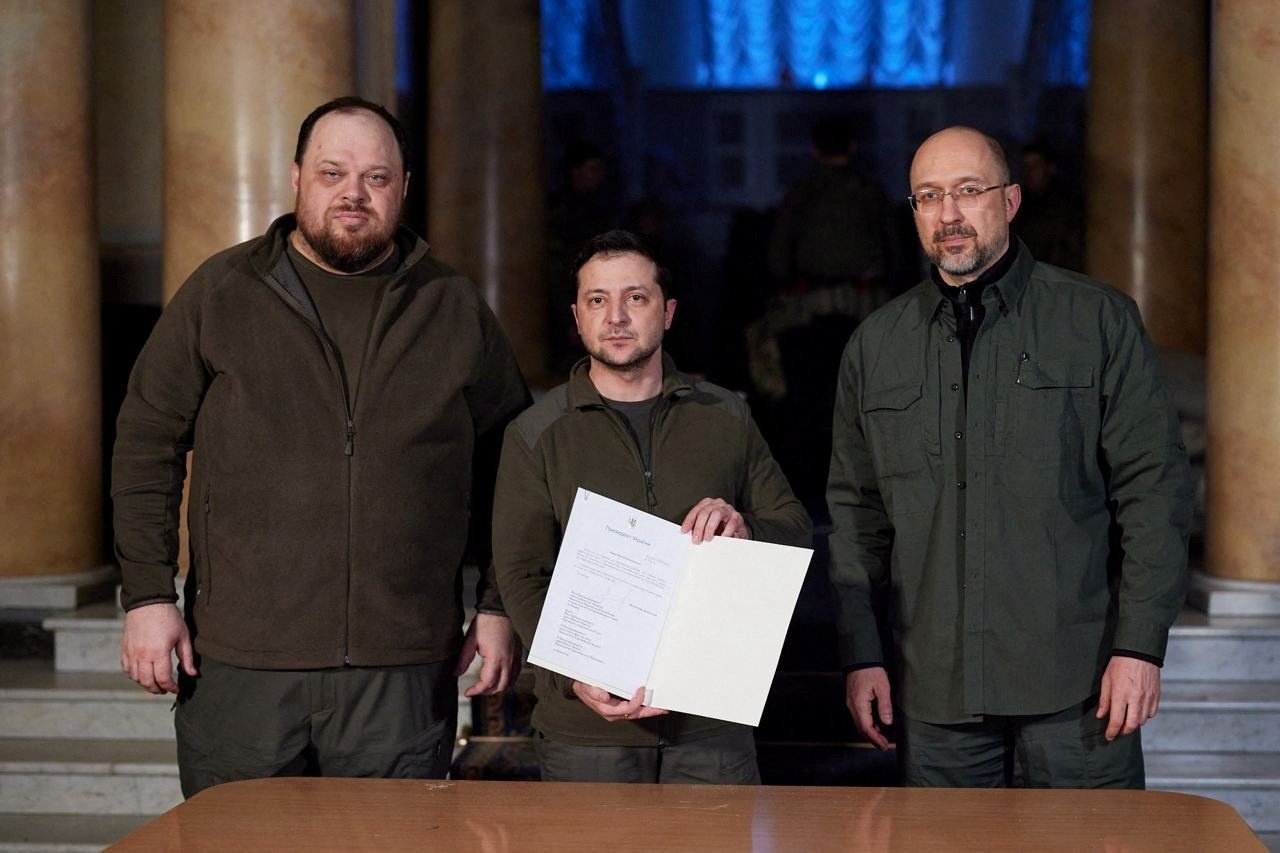 A democracy in danger
The American liberal media has tried to portray Zelensky as some sort of a democratic hero. He comes straight out of a Hollywood movie fighting a Russian villain called Vladimir Putin. However, the reality is that Zelensky has put Ukrainian democracy in danger.
Only in May 2021, he got his rival politician and opposition leader Viktor Medvedchuk house arrested and that too on charges of treason. Ukraine had also banned three of Viktor Medvedchuk's news channels in what seemed to resemble a gag order. The American media tries to describe Viktor Medvedchuk as some sort of a pro-Russia leader in order to justify Zelensky's actions. However, the Ukrainian democracy is bruised and that's one of the reasons why the EU can't accept it.
Neo-nazis and extremists
Europe has a wartime experience of Nazis and Fascists wrecking havoc across different societies. Today, the European Union cannot afford the infiltration of neo-Nazi powers.
Read more: So, who exactly are the 'Neo-Nazis' that Putin wants to exterminate?
However, ultra-right groups like the Azov Battalion have become a part of Ukraine's security establishment under Zelensky's patronage. Zelensky has neither condemned such groups nor halted their integration into the Ukrainian government. This again makes Ukraine a pariah State for the European Union.
Corruption and lack of transparency
Ukraine has always been rated as amongst the most corrupt European nations. Ukraine ranked 122nd out of 180 countries in Transparency International's Corruption Perceptions Index (CPI) for 2021.
Andrii Borovyk, executive director of Transparency International Ukraine, said, "This decrease within the margin of error indicates a period of stagnation. The authorities are delaying the fulfilment of many important anti-corruption promises. On the one hand, a significant part of the anti-corruption reform was restored after the decision of the Constitutional Court in 2020, and basic laws were adopted to restart the HQCJ and the HCJ. On the other hand, there are still negative practices that invalidate the achievements — such as interference in Tatarov's case, delaying the election of the SAPO leadership, excluding certain public procurement tenders for the Constitution Day and the Independence Day from the scope of the specialized law. We must remember that deviation from the anti-corruption agenda plays into the hands of both internal and external enemies of Ukraine."
Under Zelensky, Ukraine is becoming a corrupt polity. The EU won't be ready to involve itself with such a regime. Remember, the EU is first and foremost an economic bloc. As such it would be worried that getting involved with Ukraine would open up risks of misappropriation and embezzlement of its financial resources.
Read more: Ukraine denies to furnish any information about the usage of the $40+ billion sent by the US
Human rights violations
Again, the American liberal media will tell you that Putin is the villain and Zelensky a true hero. However, the Zelensky administration does have its own share of controversies. Azov Battalion and Aidar Battalion groups in Ukraine have been involved in grave human rights violations.
Moreover, the Zelensky government has been known to get tough on migrants arriving from non-government held areas in eastern Ukraine. HRW reported, "Ukraine authorities required people entering from non-government-controlled areas to install a smartphone app to monitor compliance with restrictions, even though many people do not own a smartphone. They also require people to self-isolate for 14 days, which is prohibitively expensive for older people living in these areas."
These reports don't really go with the EU propaganda on human rights. So, Ukraine again misses out on EU membership.
The war
The Zelensky administration claims that it wants to join the EU in order to protect itself from the war. However, Zelensky's needless war with Russia could be blocking Ukraine's accession to the EU.
How? Well, Jacob Kirkegaard from the Peterson Institute for International Economics explained,  "A prerequisite for a meaningful accession process is not just that Ukraine wins the war in the sense that they need control over their own territory, but that an actual peace agreement is signed with Russia."
Jacob Kirkegaard added, "A frozen conflict situation will not give Ukraine EU membership."
However, Zelensky is the biggest obstacle to a meaningful end to the war. He is simply not ready to negotiate a peace treaty due to his own vested interests. Now, as long as Ukraine is not at peace, the EU is unlikely to accept it as a member.
The five sins of Zelensky are thus keeping Ukraine away from the EU membership.