Thailand's banks are in poor health, and guess what is the reason? Well, it's China. Tourism contributes to a fair share of Thailand's GDP. Thailand's economy is in shambles because of the falling number of tourists from China. In 2017, tourism sector contributed about 18 percent of Thailand's GDP, which after the pandemic declined to almost 7 percent.
Thailand's magnificent rocky islands, fine-grained sandy beaches, and turquoise blue oceans have been drawing visitors from every corner of the globe ever since. Evidently, tourism has been a major source of income for the Thai people.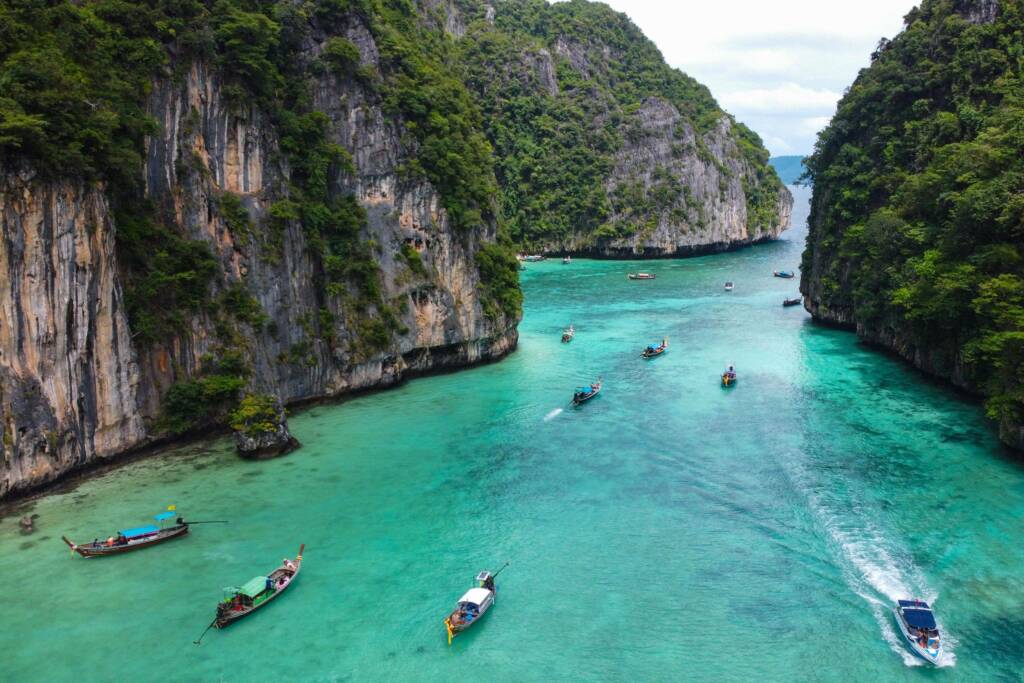 Read More: How overdependence on China destroyed Thailand's economy
Extensively dependent on the Communist Nation
Thailand's excessive reliance on Chinese tourists had left the nation as one of Asia's worst pandemic-hit and slowest recovering economies. Thailand's 'over reliance on just the Chinese visitors and not focusing on the diversification of visitors' attitude has left it in a state of devastation. Well, there seems to be trouble in the paradise.
The country's tourist industry- once a heavy driver of economic growth is now struggling and facing mainly four challenges –
1) The depleting economy in China means fewer visitors.
2) Thai hoteliers and tour operators have been traumatised by the move towards more independent travel empowered by the surge in digital travel agencies and companies such as Airbnb.
3) Thai Baht's sharp rise against the dollar this year.
"They may feel like the cost is too high compared to Vietnam or Cambodia," says Ben-ya Hararak, a Phuket travel agency owner, when asked why people were staying away from the island.
4) China's 'Zero Covid Policy' is also instigating the decline in the number of tourists, as the people in several Chinese states are locked down under severe restrictions.
Thailand is finding a way out
Thailand is a tourism-dependent economy which makes it imperative for the nation to focus on the rehabilitation of its economy. In a bid to reduce its over dependence on Chinese tourists, Thailand has come up with a rescue plan to revive from the current state of affairs. It is now planning for the diversification of the visitors. Thailand is now trying to lure visitors from India, the Middle East and its neighbours in Southeast Asia.
Read More: Thailand scraps its submarine deal with China because of faulty Chinese engines
Prayut Chan-o-cha says he backs an "Air Travel Bubble" model to boost tourism between Thailand and India post pandemic. Government spokesman, Thanakorn Wangboonkongchana said the 'Air Travel Bubble' scheme is a joint project endorsed both by public and private sectors to encourage more Indians to visit Thailand. Recently, travel restrictions have been eased so it's important to revive the Thai-India tourism relations, he said.
Before the pandemic, Thailand used to generate 86 billion Baht in revenue by almost 2 million Indian tourists.
"The government expects the scheme to promote tourism by sales endorsement, travel privileges and organising activities both in Thailand and India. The scheme will assure tourists that Thailand is ready to welcome international travellers," he said
Now, Thailand is attempting to lure visitors from other wealthy nations to decimate its over reliance on the Chinese. It seems to remove China from its preferred list of visitors and India grabs the spot in lieu.
Watch –