'Europe is reeling under a severe gas crisis' is already making news every now and then. Russia's move of cutting down the gas supplies to most of the European countries has left the continent under a major crisis. It seems that this wasn't enough as there comes another huge blow. Lately, there has been a mysterious blast in the USA's Texas that tossed EU into an even bigger trauma.
After the supplies from Russia's Gazprom have been halted to Europe, in a bid to evade the grave crisis the continent started scouting alternatives to Russian natural gas. Europe decided to turn towards Algeria, which is no less than a blessing in disguise, especially for European nations like Spain. The country is a major gas supplier to Spain keeps the nation's industries up and running. Algeria came as a guardian angel to Europe in such horrific times. But, a few days back Spanish Economy Minister Nadia Calvino claimed that Algeria was being virtually controlled by Russia.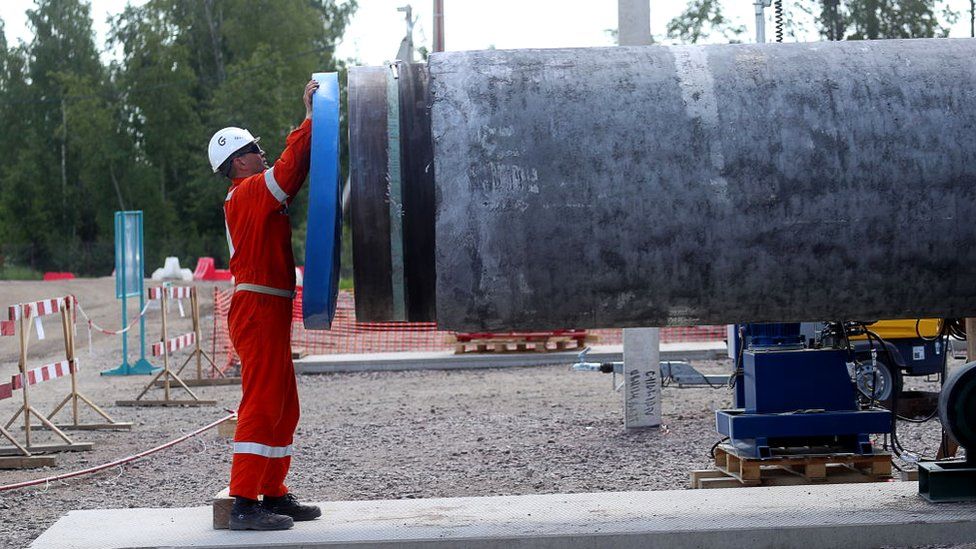 Read More: West closed down Nord stream 2 so Russia turns off Nord stream 1
Now, this comes as a real pain in the neck of Europe. Europe turned towards Algeria for gas but no victory. Algeria turned its back ranging from the ongoing Western Sahara dispute which became the key reason for the burgeoning diplomatic crisis.
Another major shock
But wait! The turmoil for Europe doesn't end here. The USA which made efforts to help supply Europe with natural gas also met a tragedy. These efforts took a hit on Tuesday (14 June) when an American gas company- Freeport LNG Terminal announced that it would take months to repair. The terminal suffered from a fire explosion last Wednesday which led to a suspension of about 14% of the USA's natural gas supplies to Europe. In turn, the gas prices in Europe saw a hike of about 16%.
"At this time, completion of all necessary repairs and a return to full plant operations is not expected until late 2022," the company said in a statement. The blast will eventually dampen the 40 per cent reliance Europe has on Europe.
"It's significant for both the U.S. market and the global market," said Lindsay Schneider, a natural gas expert at RBN Energy, a Houston consultancy. "It could mean lower prices here as more gas is available to refill storage inventories, and for global markets, it means a loss of supply and potentially stronger prices in Europe and in Asia."
Read More: Miffed at EU's cold response, now Ukraine stops Russian gas supplies to Europe
Subsequently, European countries are expanding their gas import facilities and pipelines, along with lobbying Qatar, Australia and other exporters to make haste in supplies.
With this America's efforts to lend a helping hand to Europe came to an end. The mysterious blast in the USA's Texas opened a Pandora's Box for Europe.
WATCH: