Russians have made up their mind to not let Europe get easy access to energy sources elsewhere. A report by Reuters claims the possible expansion of Chinese interests in Qatar's LNG projects.
The infamous Germany-Qatar LNG deal was reportedly scrapped at the last minute owing to differences on some conditions. According to reports, Qatar was the biggest exporter of LNG until a couple of years ago, but was overtaken by Australia and is expected to downstep to the USA too by the next year.
Read More: Qatar scraps its LNG deal with Germany at the last minute citing new conditions
Qatar's Interest
Qatar, an energy powerhouse would like to solidify its position in the international markets by doing favourable deals unlike what they were to get from Germany. "North Field" is Qatar's portion of the world's largest deposit of offshore gas deposits. The eastward expansion planned by Qatar of the "North Field" would require $30 Billion.
The possible completion of the project by 2027 would strengthen the production capabilities of Qatar with almost 64% more added output. This would strengthen the country's position amid raging energy wars with the likes of Australia and the United States.
Putin asking for Chinese Favor?
China in 2021 imported nearly 9 million tonnes of LNG from Qatar or 11% of the country's total LNG imports. China, the world's top LNG buyer in 2021, imports 45% of its natural gas needs. Australia tops in supplying Beijing with its needs with Qatar scoring the second spot.
Amid, the shaky global relations of China with the USA and Australia, Chinese diversification of its imports would give the country an edge by helping them create a buffer against spot price volatility.
"The participation, even of a small stake, would give Chinese direct access to the highly globalized project and learn its management and operational expertise," said one of the sources, a senior Beijing-based industry official.
Read More: Biden wanted Qatar to fuel his war in Ukraine; Qatar shuts him up with a bold response
Putin understands the worrisome degree of the energy crisis that Europe is in due to their decision to cut off Russian energy entirely. Beijing's interest in Qatar's energy can be assumed to be strategic aggression undertaken by China on behalf of Moscow. Europe's dire need for LNG could further be taken into control by the Chinese by investments in Qatar that would indirectly benefit Moscow in its attempt to block the West's access to alternate energy sources.
URGENT
TFI Global is launching a brand-new channel for Canada. JT is bound to be upset but you can always rub salt into his wounds by clicking the SUBSCRIBE button: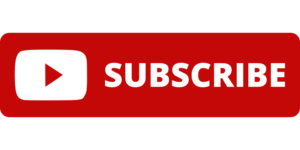 WATCH: