The second round of French Parliamentary elections concluded yesterday; the results are certainly not a good signal for Emmanuel Macron. Macron's 'Ensemble' has failed to garner a majority in the National Assembly. His alliance has got 245 seats in the assembly, majorly because Melenchon's NUPES alliance has won 131 seats.
Jean Luc Melenchon had vowed to defeat Macron in parliament and though his alliance gained some seats but they were far from the majority. It was anticipated that Melenchon's alliance would be crossing the 170-seat-mark. But, the dream got shattered because of one lady.
The lady is none other than the former presidential candidate and conservative, Marine Le Pen. So now, Macron will be sitting on the Presidential chair, but he would be governed by Le pen as she holds the key to the alliance.
Le Pen's alliance makes a grand entry
France's far-right alliance Rassemblement National (RN) has scored a historic success in legislative elections by increasing its number of MPs by almost 10 times and cementing the party's rise from fringe status to one of the mainstream alliances. These results shocked the left alliance, who thought Melenchon's triumph would be a cakewalk.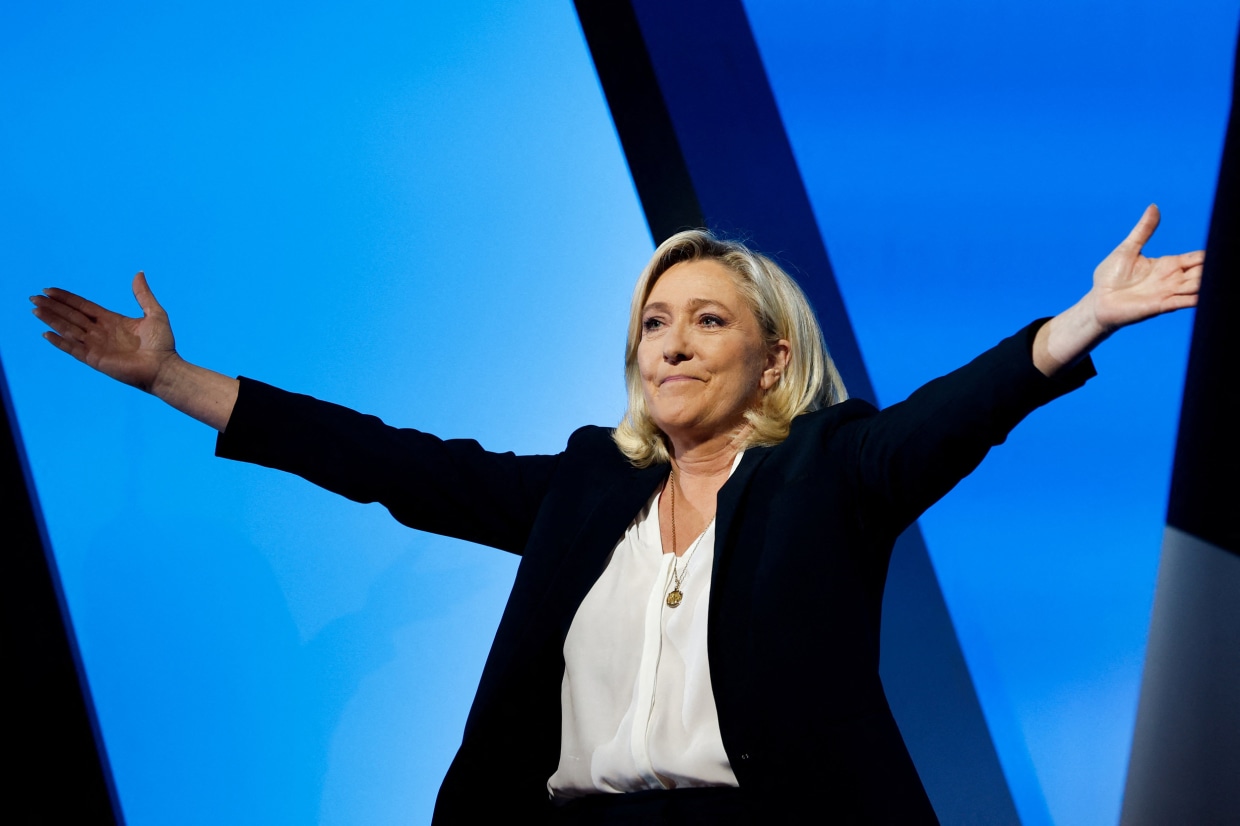 Le pen's alliance has won 89 seats, making it the third-largest alliance in the legislative assembly. Since taking the helm of the party in 2011, leader Marine Le Pen wanted to revive her alliance from the anti-Semitic image it acquired under the nearly 40-year leadership of her father, ex-paratrooper Jean-Marie Le Pen.
And guess what, she has won. The results have shocked every liberal politician in France making it quite certain that Nationalism is reviving in France. None of the exit polls had predicted RN to win 89 seats.
Read More: The Rural voting pattern suggests that Marine Le Pen is France's Trump in the making
Hurdle for Macron
Emmanuel Macron falling short of the majority is not a welcoming thing at all. This would be making the passage of bills and reforms a really difficult task in the assembly. Be quite sure, Melenchon would never extend any support to Macron; he is his biggest enemy as of now.
The motto of the NUPES alliance was to stop Macron and his reforming policies. So, where does that leave Macron? Macron would be heading to Le Pen for supporting his reforms.
Macron has 245 seats while Le Pen has 89 seats. This would make 334 seats i.e. 45 seats more than the required majority of 289.
Almost two months ago, Macron and Le Pen were indeed opponents during the Presidential elections. But, there are also many things in common between them. The Left is staunch opposer to Macron and Le Pen. Whereas, their core voters are of the same ideological values.
Read More: Marine Le Pen rips American Wokeism to shreds as French youth rally behind her  
Even though Melenchon gained, he failed to make an impact. There is only one winner in this election and that is Marine Le Pen. Macron would have no other option rather than to succumb to her alliance for support in major legislatures.
Macron can easily take the support of open candidates or other parties for support. But, most of them are quite opposed to Macron and his policies. This makes Marine Le Pen in a strong position inside the legislative assembly.
WATCH: