The propaganda against Russia has been avidly pushed by the western media. They've been suggesting that Russia is on the verge of losing the war. These erroneous assertions have been debunked by western officials on several occasions.
For example, Secretary-General Stolenberg of the US-led NATO recently suggested a long-awaited proposal to end the war.
The NATO head warned that in order to overcome the current issue, Kiev will have to make some geographical concessions to Moscow.
Read more: '10,000 dead; 50,000 wounded,' Zelensky's shocking confession proves Ukraine is losing
He stated that peace talks can only be effective if Kiev has a clear understanding of how much territory it is willing to give to Moscow. "Peace is possible," he said, adding, "The only question is what price are you willing to pay for peace? How much territory, how much independence, how much sovereignty…are you willing to sacrifice for peace?"
When it comes to Biden, he has been a strong supporter of Ukrainian military and providing them with financial help. In the face of surging prices and poor economic conditions at home, Biden proposed a $40 billion aid package to Ukraine. In fact, Biden pushed the conflict forward with the help of his NATO clout.
Ukraine admits its loss
However, it appears that Biden quickly understood that Ukraine is losing badly. And, to avoid humiliation, Biden instructed his officials to tone down pro-Ukraine sentiments.
Biden told Defense Secretary Lloyd Austin and Secretary of State Antony Blinken to tone down their rhetoric in supporting Ukraine in its war against Russia, NBC News reported.
This was definitely Biden's acknowledgment of defeat. Now, another striking revelation emerges from a Ukrainian official indicating that Ukraine has finally accepted that it has no future. According to the deputy military minister, Karpenko, Ukraine is losing a lot of equipment in the fight.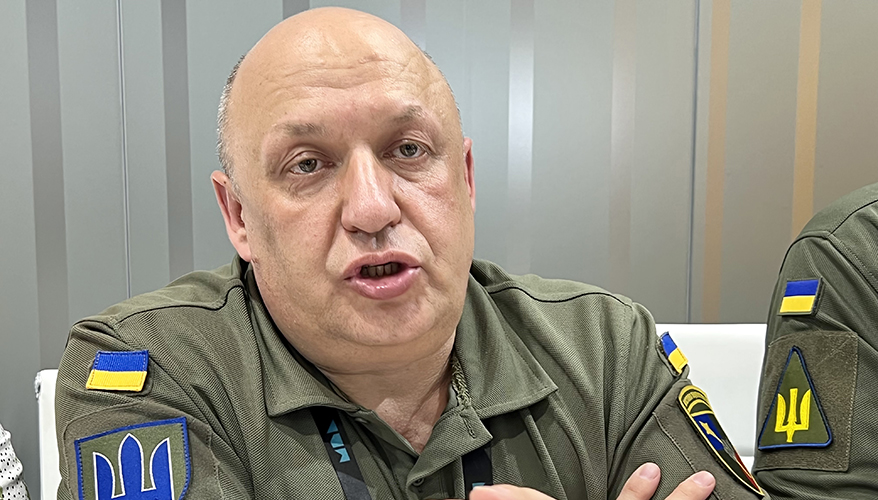 "I'm referring solely to heavy weaponry. For today, our equipment losses during the current heavy fighting amount to approximately 30-40%, and sometimes even to 50%," Ukraine's Liga news portal quoted Karpenko as saying.
Furthermore, he stated, that western arms deliveries only cover about 15% of his country's total requirement. "We are receiving a big number of weaponries. However, due to the excessive utilization of those resources, they [Western weaponry supply] are only sufficient to meet 10-15% of our overall need. Artillery, ammunition, armored personnel carriers, and tanks are all needed. We also urgently want air defense and multiple-launch missile systems " Karpenko said.
According to him, Ukraine's Armed Forces require 700 artillery systems to compensate for previous fighting losses, but they have only received 100 such systems from the West so far.
Previously, Zelensky stated that they are losing 60-100 soldiers every day, and now these words from the Deputy Defense Minister show a clear admission of loss and show that the Ukraine has no future, and they're a the verge of losing the war against Russia.
Watch –