Isn't it odd that a future king is collecting funds from a nation that has engaged in a number of horrific crimes? According to The Sunday Times, Prince Charles reportedly accepted approximately $3 million in cash that was presented to him in bags at his office by Sheikh Hamad bin Jasseim bin Jaber Al Thani, the former prime minister of Qatar.
Prince and his personal gains
What he does with the money is the real concern though. According to reports, he donated it to one of his charitable funds, i.e. The Prince of Wales Charitable Fund (PWCF). This trust makes the claim that it transforms lives and creates enduring communities, but sources suggest that it also finances Prince's personal endeavors. In reality, Prince Charles' charitable organizations seem to have a reputation for engaging in egregious behavior.
The "Prince Foundation" is the most infamous of these organizations. This charity once accepted donations from a Saudi billionaire. In exchange, he was given a knighthood and UK citizenship.
In numerous instances like this, the Prince has accepted donations in exchange for providing the donor with various advantages.
Notorious Prince
Although it is not against the law for charities to accept cash donations, taking donations from government officials of a nation that has itself engaged in numerous horrific actions cast suspicion on the entire situation. Here we are citing the recent instance of the Prince accepting donations from Qatar.
It is already known that Qatar has ties to Al Qaeda! One of Osama Bin Laden's business representatives said that the Qatar Charitable Society (QCS) was the terrorist's largest donor while testifying before the US Congress.
Moreover, Abdul Karim al-Thani, a member of Qatar's royal family, ran a safe house for Abu Musab al-Zarqawi, the founder of Al-Qaeda in Iraq, the predecessor to ISIS. There are also accusations of Qatar supports terrorists and extremists in Libya, Iraq, Sudan, Lebanon, and Afghanistan.
Read more: Qatar built its flashy FIFA stadiums with blood of migrants; now it's paying a big price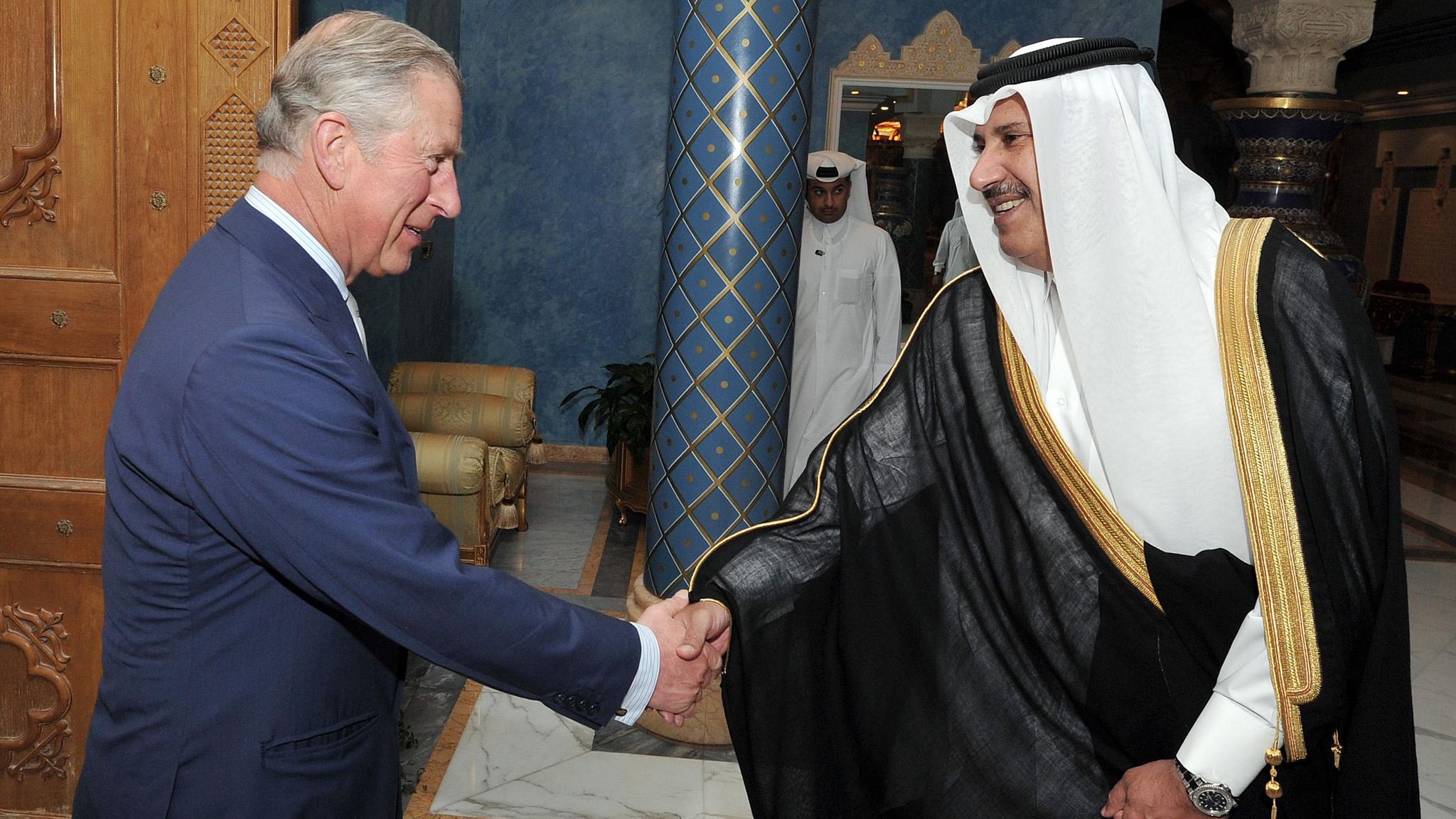 Nevertheless, an expert on royal finances himself has accepted that Charles' behavior was "grubby." Norman Baker told The Times: "A million euros in cash stuffed into bags, or shoved into a holdall or a suitcase, and handed over behind closed doors is what you might expect from a South American drug baron, not the heir to the British throne. This is grubby, scuzzy behavior, which reinforces the view many are reaching, that Charles is not fit to be king."
Read more: So, it was China that kicked out Germany from Qatar's LNG project
Considering the aforementioned events, it is clear that Prince Charles' intentions cannot be trusted. He has clearly turned into a agent of Qatar for his own financial advantage. And this undoubtedly raises crucial concerns about these constitutional monarchs' authority to rule a country.