A war of words has broken out between Baltic nations and the EU, who share colliding views over the bloc's proposed blockade on Russia's Kaliningrad exclave. Last week, it was widely reported in media that Lithuania, pressed by EU's sanctions on Russia, had imposed a blockade on Russian freight passing through the rail corridor traversing the Baltic state.
As the news of the blockade reached Moscow, Russia warned Lithuania of dire consequences. Nikolai Patrushev, secretary of the Security Council of the Russian Federation and Putin's closest aid went on to declare, "Russia will certainly respond to such hostile actions." Furthermore, he added, "Measures are being worked out in an interdepartmental format and will be taken in the near future. Their consequences will have a serious negative impact on the Lithuanian population."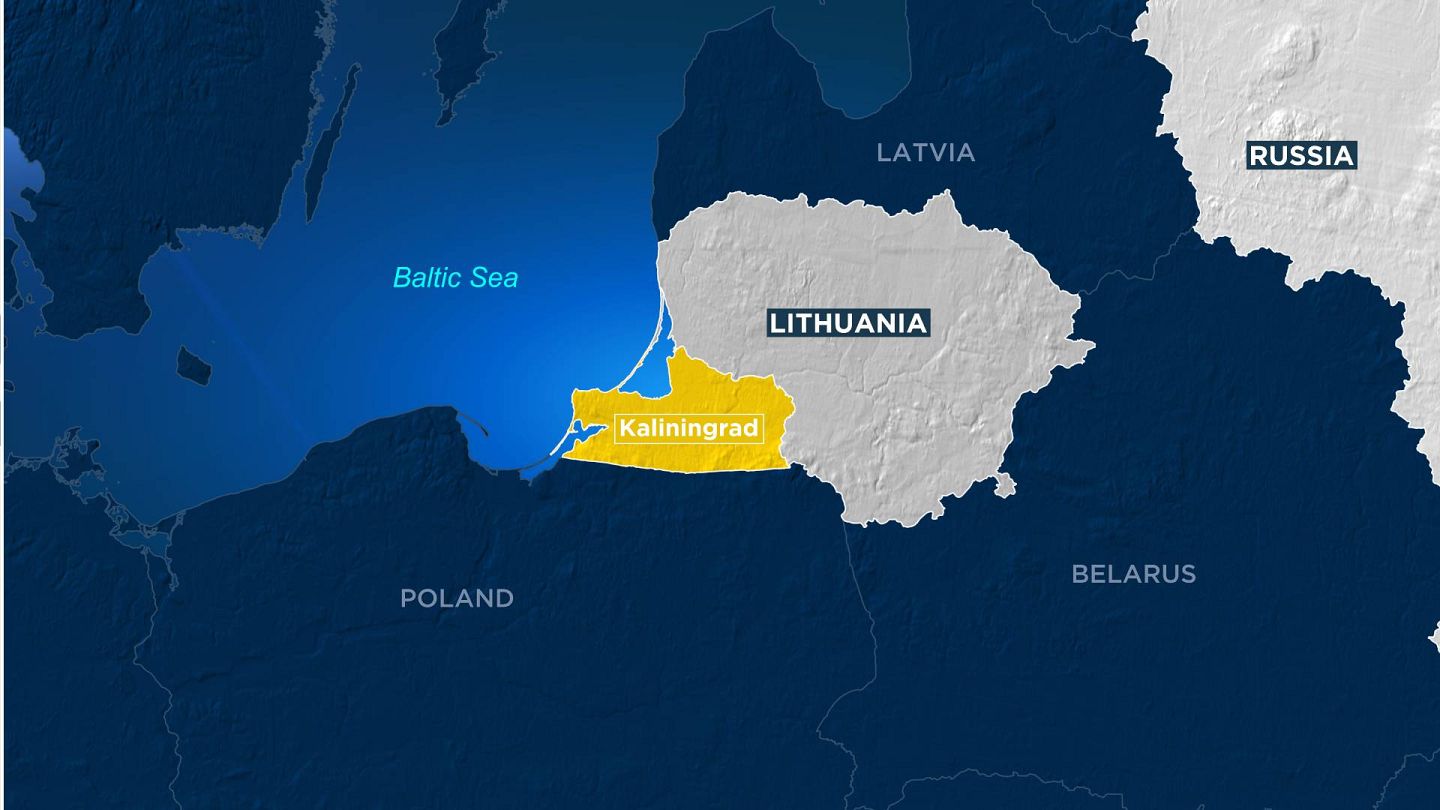 Now, Lithuania is believed to have rolled back its plans to block Russia's trade with its Baltic exclave. Immediately after the warning from Russia, Lithuania declared that 'no such blockade' was imposed by Vilnius on Russian freight. It was clarified that only 1% of the total freight, especially the steel trade between Russia and Kaliningrad, was impacted.
Simply put, the EU and the Baltic nations, especially Lithuania, were not on the same page as far as EU's sanctions on Kaliningrad are concerned. One reason for this hesitancy among these small nations is the looming threat of a Russian invasion. Reuters quoted one European official as saying that "If the traditional route for Russian goods to Kaliningrad, first via its ally Belarus and then Lithuania, is not restored, the Baltic state fears Moscow could use military force to plough a land corridor through its territory."
Read More: EU had a plan to block Kaliningrad, but it exploded in their face
Baltic states fear that due to EU's reckless sanctions on Kaliningrad, Baltic states could be forced into an unwanted war with Russia. So, they are now forcing EU to grant Kaliningrad an exemption from its sanctions on the Russian economy. An EU official over the matter said, "(Putin) has much more leverage than we have. It's in our interests to find a compromise." "We fust face the reality," the official added. So, the EU is actually considering accepting Lithuania's demands to calm the fears among the Baltic states. Lithuania's message to the EU is thus loud and clear—The bloc should not willingly sacrifice Lithuania's security interests in its bid to pile pressure on Russia.
Previously, Estonia had also lashed out at NATO for devising a defective plan that could "end up wiping it off the World's map." The current NATO defence plan envisages that the Baltic states would be overrun, but then be retaken 180 days later. Estonia's Prime Minister Kaja Kallas, told the Financial Times reporters that "Those of you who have been to Tallinn and know our old town and the centuries of history that's here and centuries of culture that's here- that would all be wiped off the map, including our people, our nation."
Read More: Biden and Co will come to Estonia's rescue exactly six months late, in case Russia attacks
You see, there's a sense of distrust prevailing in the already precarious security ties between the EU, NATO and the Baltic nations. While Lithuania rightly wants to prioritize its own national security above EU's Russia sanctions, Estonia is lambasting NATO for leaving it in the lurch in a time of crisis.