China has a material goal of 'global dominance' be it in any sector. Competing or not supporting China to realise its global dominance dream is what irks the nation. There's nothing unusual about China cracking down on countries that try to come in its way to realise its dream of dominance. Now, China is involved in targeting Australian company Lynas which tried to override China and diversify the global rare-earth supply chains.
All current technology, including electric cars, solar panels, semiconductors, and defence missile systems, depend on rare earths, which are important raw elements for both economic and military security. The only important rare earths producer outside of China is Lynas, and democratic nations worldwide are working to lessen their reliance on Chinese imports.
China has been the world's largest producer of rare earths. In 2021, China produced about 60% of the rare earths and was in charge of importing 78% of rare earths to the US between 2017 and 2020. The CCP has a strategic advantage due to its dominance of the rare-earth supply chain, which it may use to further its political goals in addition to economic ones.
But an Australian mining company Lynas Rare Earth tried to break the chain and diversify global rare-earth supply chains. This is enough for the CCP to go off the deep end. The Chinese Communist Party's information operation is now using environmental, political and health concerns to undermine the efforts of the Australian company. The operation's target markets are those in Malaysia, Australia, and the United States. Australian mining corporation Lynas Rare Earths is one of the main targets of the smear campaign. The Western Australian government is one of the others.
Read More: China is not purchasing products from Africa because it has run out of money
CCP going berserk with the idea
This is the first time a commercial business has been deliberately targeted by the persistent, CCP-backed network that ASPI has been monitoring since 2019. In this situation, the objective is to limit Western companies' capacity to compete while promoting China's hegemony over the world's rare-earth supply chain. While ASPI's study was being completed, cybersecurity company Mandiant also discovered this network.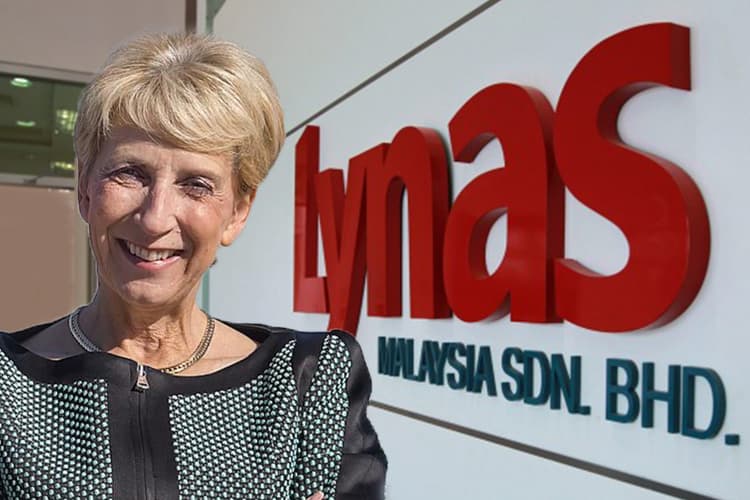 Since March, ASPI has been monitoring a network of fake accounts that attack Lynas CEO Amanda Lacaze and promote misinformation about the environmental harm caused by the company's rare-earth refinery in Malaysia on Twitter, Facebook, Instagram, and other social media platforms. Due to his vocal support for ending US dependence on the Chinese rare-earth supply chain, including through rare-earth manufacture in his state, Oklahoma Governor Kevin Stitt was also a target of the network's internet attacks.
Inauthentic accounts, posing as western women are making fallacious claims of having environmental and health risks attributing them to the Lynas operation.  According to ASPI's assessment, these accounts most likely originate from the same CCP-supported network that earlier this year targeted the Quad and Japanese defence strategy and is currently harassing prominent Asian women who work for Western media outlets and human rights organisations.
The Chinese Communist Party is now actively involved in harming the reputation of the Australian mining company- Lynas, through its misinformation operation. China is in a bid to complicate Lynas' efforts to increase production and expand its operations.
Read More: Vietnam cracks down on China-backed pseudo-environmentalists
Several accounts in this network advised investors against purchasing Lynas shares, erroneously charged that the firm was harming the environment, and advocated for a boycott in both English and Mandarin. After Lynas revealed in June 2022 that it had signed an extra US$120 million contract with the Pentagon to fund the development of a rare-earths separation facility in Texas, accounts upped the frequency of their posts. Accounts in reaction erroneously claimed there had been rallies in the US and portrayed US residents as being concerned about environmental degradation. This information campaign is using environmental, political and health concerns as its tools to voraciously persuade the investors and buyers in its favour.
These accounts were created with the sole purpose of targeting the US audience to sway their opinion against Lynas' rare-earth production.
China, indulging in a witch-hunt of all the competitor companies who try to break its roots and ostracise them in the global market has become its modus operandi. Precisely, what China does when someone tries to break its spine. China is now trying to grow its influence back in the rare-earth sector by ousting the competitor Lynas.
WATCH: