It has been long enough that Xi Jinping has been anticipating the "hand-shake moment" that will attract paparazzi and shutterbugs. He has been fervently hoping that a large nation, such as the US, Japan, or perhaps a country in Europe, will extend him an invitation, but he has received no letters of invitation.
Rusted Sino-Japanese terms
Even though Xi has occasionally attempted to travel to Japan in the name of repairing Sino-Japanese ties, still Tokyo won't invite Jinping just because Jiping wants attention. Back in 2020, Wang Yi traveled to Japan in the hopes of fixing a visit to Tokyo for Chinese President Xi Jinping, which had been postponed from the spring owing to the Coronavirus outbreak. However, he was brutally insulted about the same.
However, even after this incident, China didn't stop to woo Japan. Xi again attempted in 2021 to meet the then-Japanese PM, Yoshihide Suga but failed miserably.
The Japanese government's prolonged postponement of Xi Jinping's visit to Japan sends Beijing a loud and clear message that Tokyo wishes to maintain just the barest of relations with Beijing and that Chinese belligerence will no longer be tolerated in East China Sea.
Xi's self-invitation to Russia
Expressing his dismay at not having received an invitation from any significant nation, Xi Jinping recently asserted that Russian President Vladimir Putin had invited him but Xi asserted he was averse to visiting Russia.
But Russia has categorically refuted the idea that it invited Xi Jinping.
"This is not true. This is completely untrue.." Kremlin spokesman Dmitry Peskov, said.
But the question is why is Jinping becoming an unwanted guest everywhere? All because of China's diminished soft power influence, which came about specifically after the Wuhan virus's spread! Nevertheless, after the Wuhan virus broke out, there's been an uptick of rhetoric blaming the Chinese government for its spread. The anti-Chinese sentiments spread rapidly across the world. Additionally, China criticized US efforts to look into whether Covid-19 originated from a Chinese facility, charging them with "political manipulation and blame-shifting"
Amid this, China lost its soft-power diplomacy. Naturally, no nation wants to host the President of China by offending its own citizens.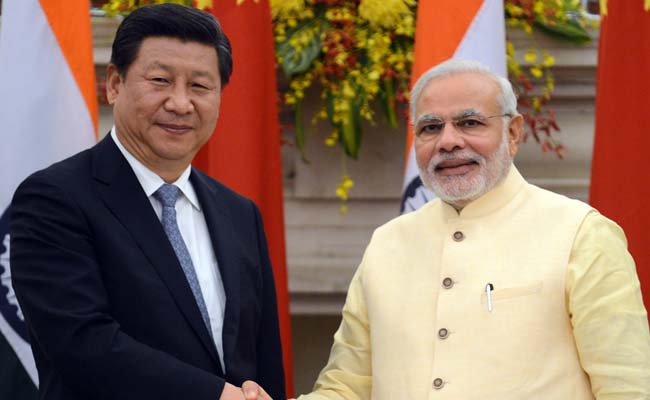 Among other things, China has come under fire for its mistreatment of the Uyghur Muslim minority group and its crackdown on pro-democracy activists in Hong Kong.
Also Read:  Kishida wants to save Ukraine, while China eyes Japan
Although China has attempted to occasionally restore its tarnished image, little has actually happened. For instance, according to a report by the state-run news agency Xinhua, Xi Jinping told senior Communist Party leaders that it was crucial to project an image of a "credible, loveable, and respectable China".
"It is necessary to make friends, unite and win over the majority, and constantly expand the circle of friends [when it comes to] international public opinion," he was quoted by Xinhua as saying.
He said the country should be "open and confident, but also modest and humble" in its communication with the world.
Of course, the issue is that the harm has already been done so much that fixing it will require more than just a fine-tuning. It would likely necessitate a shift in the behavior of the CCP led by Jinping if Xi Jinping actually expects a red-carpet welcome.