The ongoing war between Russia and Ukraine has forced the whole European continent to shamble for gas. Ever since the war started, Europe has been rushing to build up stocks of oil and natural gas ahead of the winter season, just to escape the looming gas crisis as there is a rising fear that Russia will cut the gas supplies completely.
As the supplies of Nord Stream 1 got slashed by Russia to the extent of 40%, Germany pushed the panic button. The conditions have deteriorated to the extent that German authorities are now calling for Gas rationing as the only solution ahead of the winters.
Russian Gas wanes in Italy
Reportedly, Russia has started to cut gas supplies of Italy after slashing the German ones. As per the reports, about one-third of the Italian gas supplies are slashed.
The Italian energy group, Eni has just received  21 million cubic meters of gas from Russia's Gazprom. This value is pretty low as compared to the average supplies Italy receives in normal circumstances.
In a note on their website, the Italian Energy group stressed that in the last few days, 'ENI had received a daily volume of about 32 million cubic meters from Gazprom.'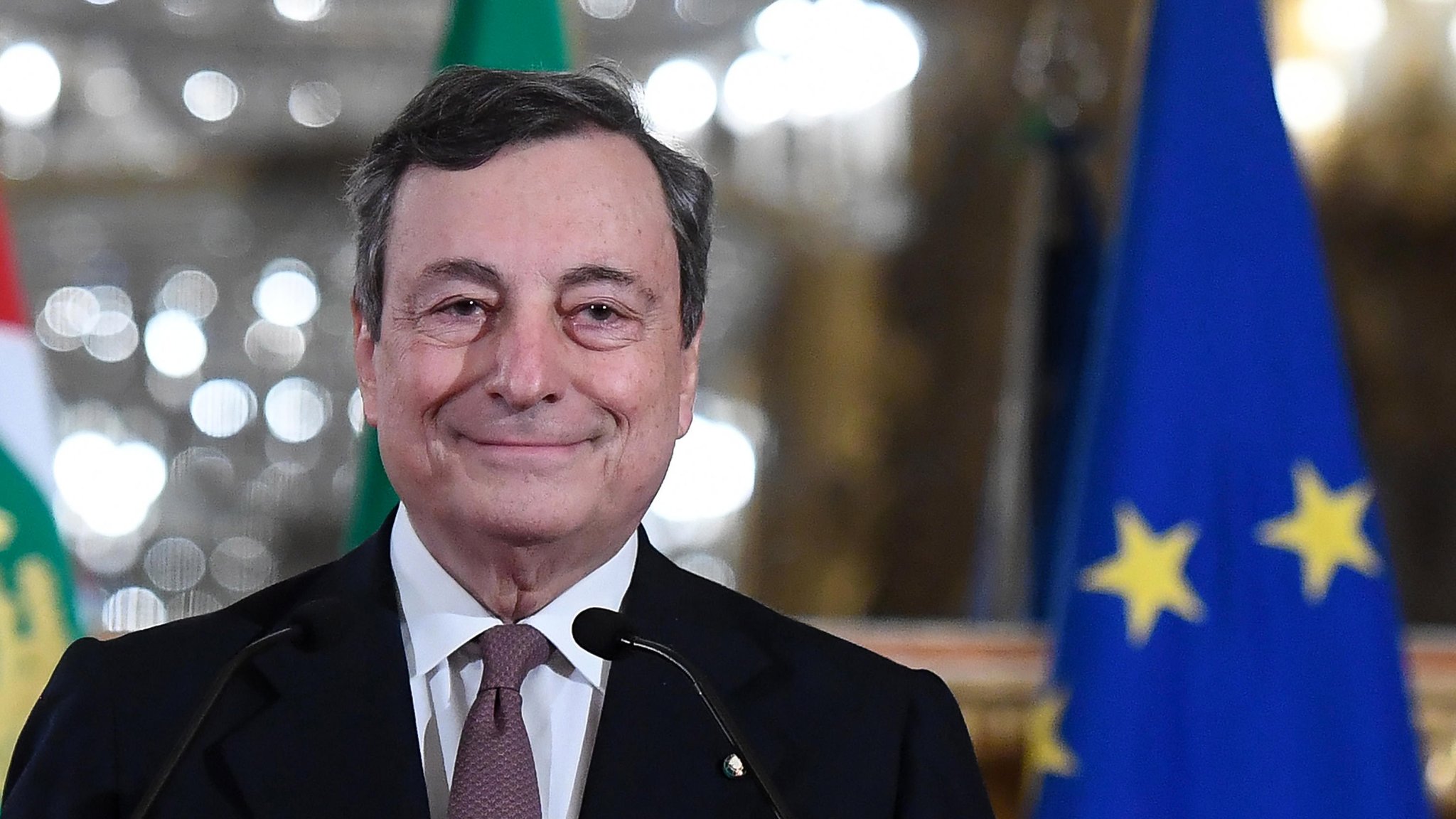 Italy currently has filled only 64% of its gas storage capacity
Furthermore, Italian Minister for Ecological Transition Roberto Cingolani stressed that Italy must reach storage levels of 90% by the last few months of 2022. However, it now seems to be a goal that is practically impossible to achieve.
To make the situation worse, the Nord Stream 1 pipeline which transports gas from Russia to Germany has now also entered planned maintenance shut down, prompting more concerns about gas supplies. So, Italy has now completely out of options.
Read More: Greece and Italy might soon unleash a huge migrant wave on Europe to teach it a lesson
Call for Measures
In addition, it's not like that Italy had no idea that this would happen. Eni was already stressed that Italy would be receiving only 50% of the gas demanded in June after Rome chastised the Russian state-backed firm of peddling "lies" over a number of cuts.
Now when Draghi is completely surrounded, he and his ministers have thrown towels in the ring making it quite certain that Italians are totally doomed. The Italian authorities have asked people to prepare for the worst in the coming winters.
Roberto Cingolani has announced that Rome is now working on a public information campaign aimed at persuading Italians to consume less electricity and gas, as well as to preserve water during the current summer drought.
Cingolani is stressing that Italians should reduce their average room temperature by 1 degree Celsius or reduce heating times by one hour. This could save 1.5 or 2 billion cubic meters of gas per year.
Read More: Only one man can help Draghi save his chair— Vladimir Vladimirovich Putin
Now, where exactly is Italy heading, your guess is as good as ours. Gas reserves are running out, and supplies are decreasing due to Nord Stream 1 maintenance.
In the end, Italy might have to rely solely on its gas reserves. Additionally, Mario Draghi, who is already under pressure due to upcoming elections, could possibly fail in terms of his premiership if the gas supplies are completely shut down. Only time will tell if he can withstand the anger of his countrymen.