Ukraine is living in cloud cuckoo land. It's facing huge losses in terms of life, arms, and territory every day in its war against Russia. As per reports, Russia has bombed Ukraine's strategic Odesa port. And if things go on in the same way, Ukraine will turn into a land-locked country and will soon cease to exist.
However, only a day after signing a grain export agreement with Ukraine, Moscow bombed Odesa, sending a clear message to the world that will irrevocably reshape geopolitics.
Recently, Russian President Vladimir Putin, at Tehran Summit, told reporters, "There were well-known peace negotiations (with Ukraine) in Istanbul, when we actually reached an agreement, the only thing left to do was to sign it."
Putin went on to say that Russia made military compromises for the pact. He added, "In order to create these conditions, our troops withdrew from central Ukraine, from Kyiv, but the Kyiv authorities refused to implement these agreements and have no desire to do so even now."
Ukraine ignored the peace negotiations in Istanbul, and the Italy peace plan and now it is being humiliated every day by Russia.
In an interview in June, Zelensky himself admitted, "The situation (in Ukraine war) is very difficult. Every day we lose 60-100 soldiers in battles and we have about 500 wounded."
Well, the casualties must be around tens of thousands by now.
But Zelensky and his administration sit aloof from the rising military concerns. At this point, he should be reminded of writer H.G. Wells' historical lines, "If we don't end war, war will end us."
Russia's Odessa Bombing
Russia has now almost occupied the Donbas region. And now it is moving forward to occupy the Odesa Oblast, the southwestern province of Ukraine, located along the northern coast of the Black Sea.
One day after Russia and Ukraine signed a deal supported by the U.N. to reopen Black Sea ports and begin grain shipments, Russian missiles targeted infrastructure in the Ukrainian port of Odesa on Saturday.
A recent report by Western officials in Foreign Policy suggested that Moscow will launch another major offensive in Ukraine early next year with a special operation to take control of the blockaded strategic port city of Odesa. Seems like Russia preponed the operation.
The bombing by Russia created a hullabaloo in the Western world about how Russia violated the U.N.-supported deal. But Russia's motives seem clear after the strike.
In 2014, Russia annexed Crimea through which it got hold of Sevastopol. Sevastopol, the largest city in Crimea has been Russia's only warm-water port. The country's ports on the Arctic freeze for several months of the year. Also, Russia's ports that face Europe, including St. Petersburg face the same issue.
Importance of Black Sea to Russia
Russia's Odesa bombing is driven by its policy to control warm-water ports. After Russia takes over Odesa, NATO will be unable to equip Kyiv's military by the sea. It will also reduce the threat of a direct attack on Crimea. Also, it will increase the strategic influence of Russia as Sevastopol in comparison to Odesa is just a speck in the ocean.
After Russia takes Odesa it'll significantly harm Turkey's dominance in the Black Sea region. Turkey observed Russia and Iran opposing its evil motives in Syria during the recently concluded Tehran Summit. That means Turkey will be now facing a combined opposition of Assad forces and Kurds in Syria. Ankara's hegemony, after losses in Syria and the Black Sea region, is going to take a big hit.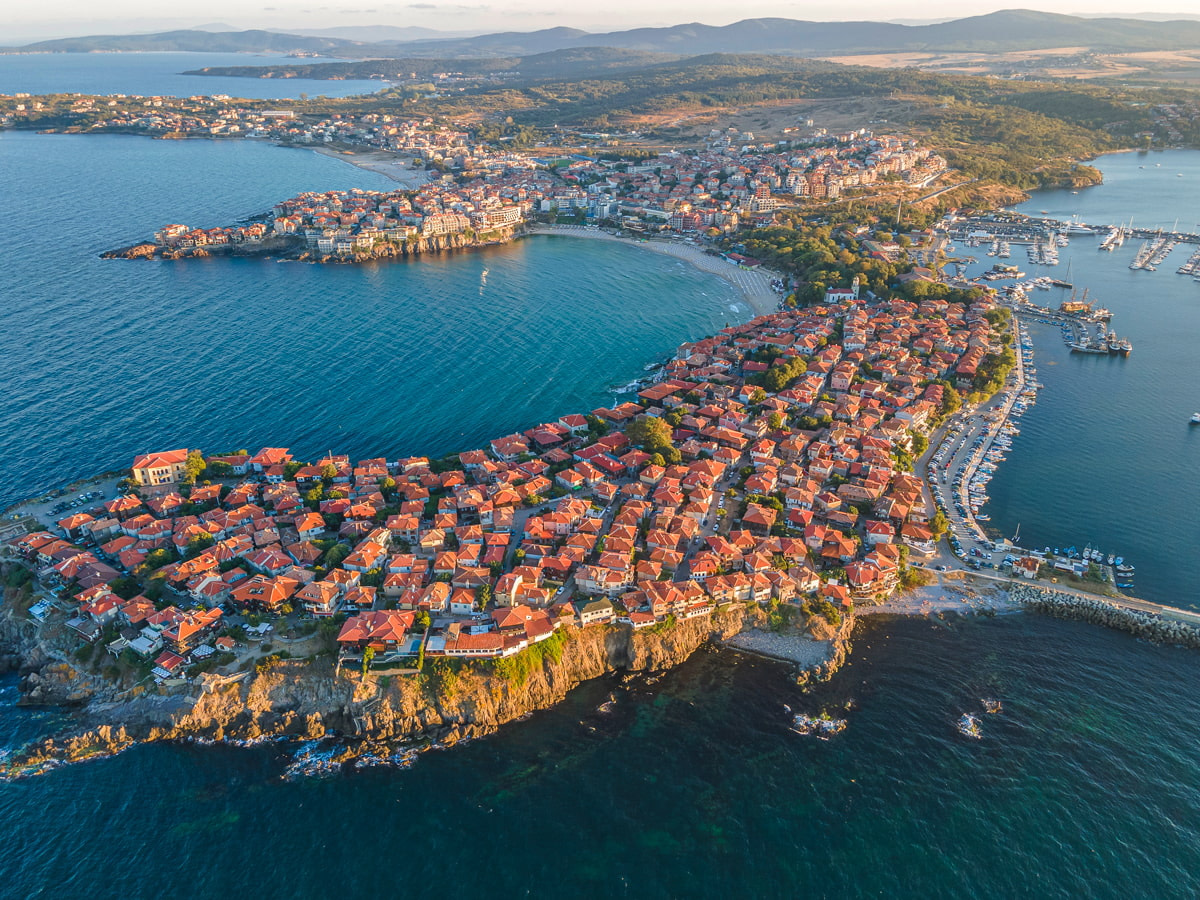 Through the Black Sea, Russia will also be able to control the export of grains and edible oil to Europe from Asia. In 2021, about 44 % of EU imports came from Asian countries, and the majority of those imports find a way to Europe through the Black Sea. With Russia controlling European imports from Asia, any aggressive action against it will be disastrous. The Black Sea also serves as a gateway to the Mediterranean for Russia.
Russia will go to any extent to take over Odesa and the Black Sea even if it means violating any UN rules or conventions. Controlling the Black Sea will cement its "Superpower" status for decades to come. As an Athenian politician Themistocles said, "He who controls the sea controls everything."